Skills & Strategies for Self Employed Introverts: Marketing Yourself
Ilise Benun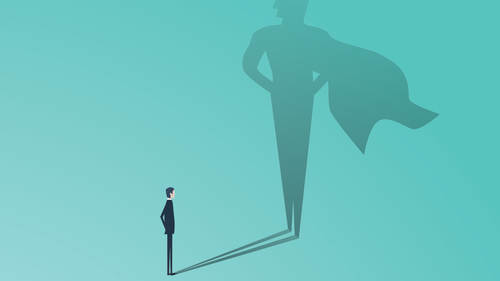 Skills & Strategies for Self Employed Introverts: Marketing Yourself
Ilise Benun
Lesson Info
25. Skills & Strategies for Self Employed Introverts: Marketing Yourself
Lesson Info
Skills & Strategies for Self Employed Introverts: Marketing Yourself
Skills and Strategies for Self-Employed Introverts: Marketing Yourself. So a lot of the things that we've said already apply, but I'm just going to put them in a slightly different context. Your challenges as a self-employed introvert is that, again, your mother probably taught you not to brag, or you don't like to toot your own horn, and you want people to find you, right? Put your website out there and they will come doesn't really work, but that's how a lot of people think. You just wish they would find you, but there's so much competition out there these days that that doesn't really happen quite as much. And you're much more comfortable talking to people who come to you, as Tiffany expressed earlier, right? You're much more comfortable if people come to you with their need as opposed to you going to them and not knowing do they even have this need in the first place and how am I gonna get any of their mental real estate. So the ideal introvert marketing plan, which does allow peop...
le to come to you when they're ready, involves marketing tools that give you the distance that you need to feel comfortable, so there isn't a lot of cold calling, but there is warm e-mail prospecting, which I'll talk a little bit about, but essentially if you want people to find you and know who you are, then your website must convey your personality. It has to come through, how you're different from other people who offer what you're offering. That has to be clear. The content of your website or of your blog or of your case studies must demonstrate your expertise so you don't have to blah blah blah about it. So your content needs to communicate that. And again, case studies are really important here because they help to describe your process. Because if you don't describe your process, then people assume, I could do that myself, or that shouldn't take that long, or that shouldn't cost that much money. So all of these tools you can use to lay the foundation for people to better understand what you're offering so that when they come to you, they're ready and they do actually value the services that you provide. So a little bit about warm e-mail prospecting. This is basically when you e-mail people that you don't know so it's kind of cold, but it's warmed up because you customize every single message based on your research and what you know about someone, what you can find out from their LinkedIn profile, from their website, so that your approach to them is tailored to them and they can tell that by just reading the first line. And that is actually the way to get them to respond. Because if people feel like, oh, this is just a message that everyone is getting, they're much less likely to respond. So they key to getting your prospects that you've carefully chosen, and you have carefully chosen them, to respond is to tailor your message to them. And then reach out with, as we said before, persistence, resilience, and realistic expectations. You can use creativity also, because if you're creative you can add that creativity to your arsenal, right? Create some kind of what we call lumpy mail to send through the snail mail. And you can use humor. Humor is often appropriate when it comes to self-promotion and marketing if you can do it in a way that the other person will appreciate. Now e-mail marketing, distinguished from warm e-mail prospecting, is when you stay in touch with your prospects on an ongoing basis through e-mail. So that could be an e-mail newsletter, it could be an e-mail blast, but what's important about it is its regularity and its consistency. Because that's how drip by drip, little by little, they will come to know you. You'll become more familiar to them and that's how they begin to trust you so that when they have a need and they're ready to talk to you, they feel like they already know you. But if they haven't heard from you in a long time, then they're not gonna have that experience and it will be much more difficult to actually get their attention. So this is all about getting their attention and being there when they need them. So your e-mail marketing should basically go to everyone you know, everyone who's given you their permission, everyone that you meet at these networking events, and you just keep building, building, building your list because you never know who is going to need you when. And you have to stay in touch with them regularly because sending something is better than nothing. A lot of people get tripped up with this because they say, what am I going to send, why would anyone care about what I send? That's not the point. Yes, it's important to come up with something of quality but the whole point is to just stay in touch. Sometimes even out of office messages get people to respond with a project or a new job, because it's just all about timing more than anything else. Now content marketing is different. E-mail marketing that I'm talking about is part of content marketing, but there's more to content marketing. It could be blogging or vlogging, which is video blogging. And this could be perfect for introverts because you can write or you can do something with the distance of the camera when there's nobody there to judge you. Or social media is good, but I think not the only marketing tool. A lot of people use social media as their only marketing tool and it's not enough. I think it can support other marketing tools and it's good to distribute your content, and as we said before, surprisingly, speaking to groups as a part of a content marketing strategy is advanced marketing for introverts, but you'd be surprised how many introverts really do love and get really good at speaking and presenting. So even if you think I could never do that, open your mind just a little bit to a maybe. Maybe that's something you could reach toward. All right, and finally, don't forget snail mail. Because these days, a lot of people don't use the mail for marketing. There are whole industries that use direct response and direct mail, but many people have stopped using the mail which means there's a wide open field for you to get really creative and use what I was calling earlier lumpy mail, so something that sticks out, you know, that gives a thud on their desk. People are very excited when they get something like that. And again, it just serves to get your attention, or get their attention.
Class Materials
Exercise files for Introverts
Ilise Benun Sample Chapter
Ratings and Reviews
It was interesting to learn from your program what experiences other people have in certain situations and how similar or different they are to mine. And that's it's ok to "own" your inner introvert, and to work with it instead of against it. The good thing is, the more self-aware we become, the more aware and sensitive we can be towards others, thanks to shared knowledge and programs like yours. So thank you Ilise, for an enlightening program. I look forward to going back over it sometime.
Was a great overall course with lots of tips and ways to frame in your mind what may be happening rather than making assumptions. I would have liked a deeper dive into dealing with conflict, people who just don't think and operate the same way, and getting what you need in situations where usual methods aren't working. Perhaps an additional course on that. Thanks
Was a great overall course with lots of tips and ways to frame in your mind what may be happening rather than making assumptions. I would have liked a deeper dive into dealing with conflict, people who just don't think and operate the same way, and getting what you need in situations where usual methods aren't working. Perhaps an additional course on that. Thanks
Student Work