Tools for Connecting
Ilise Benun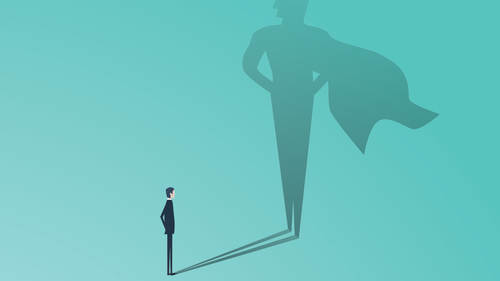 Tools for Connecting
Ilise Benun
Lesson Info
14. Tools for Connecting
Lesson Info
Tools for Connecting
So a few tactical tools for connecting. So your business card, your LinkedIn profile, and your elevator pitch. So your business card, a lot of people don't have business cards these days. How many people have a business card? Raise your hand, excellent. Raise your hand if you brought one with you. Excellent, good. Some people won't have one, in which case you should make sure you get their contact information because what's really important there is getting contact information of the people that you meet and giving them yours. So even if they don't have one, you give them yours. Your LinkedIn profile, how many people have a LinkedIn profile? Excellent, so should be updated on a regular basis and you can connect with people, obviously, through LinkedIn. It's really the social media platform of business and so if you have to choose between which one is going to help you for business, for the most part LinkedIn is going to be where you find the people who can help you grow for professiona...
l development. And your elevator pitch. You may have noticed out there in the audience, when each of our in-studio introverted participants defined confidence, I asked them to say who they are and what they did and they had been practicing their elevator pitch. So that is something you have to be ready to say on a moment's notice, actually. And keep in mind, that it could be constantly changing, right, mine is constantly, it's never finished, it's always evolving and I tailor it to each person that I'm speaking to. So I find out a little bit of information from them first and then I figure out what can I say that would make the most sense to them, right, because the whole point of an elevator pitch is not to just give them the information and hope they go away. But to engage someone in a conversation so you can learn more about them and they can learn more about you and then you can stay in touch because you never know where that person is gonna go or how you might be able to help them and it's all about helping each other, alright, makes sense? I also wanna reinforce some things that I've already said here and apply them to a slightly different context. This idea of we had the tactical tools for networking, now we have interpersonal tools for networking. And I really think that curiosity, if you think of curiosity as a networking tool, it can be very helpful. Right, so come ready with your questions to an event where you're especially nervous because you won't know anyone. But at least you'll have your questions that you are ready to ask people, alright. And generosity, if you think of generosity as a networking tool, what do you have to give that other people may want. They may not want it but you're looking for connections, not everyone is gonna be a good connection. But what do you have to offer, what can you share, again, based on your excellent listening skills and listening for what people need. And maybe what they need is your ear. Maybe what they need is to be able to talk and have someone listen to them. And that is actually very, very powerful. You'll notice that people will start talking, they may open up to you if you just ask one or two really good questions. And gratitude I wanna think about also, as a networking tool. Because you can notice anything that people do that's nice and/or offer to do and thank them for that and that also is a nice way to make a connection with people. Alright, Laurie? Will you be covering what kind of questions to take to networking events? No, but we can talk about that briefly now. Tell me about a particular kind of networking event you're thinking of. Well I am invited to a real estate, there's lots of real estate people, mortgage people, in this networking group and a lot of times I wonder what to talk about and so I would like some suggestions. Okay, so I have some thoughts and then Kenna if you wanna chime in, please do, or anyone else. So, in business in general, you can always ask how's business for you, right, how are things going? What's new and different that you're either struggling with or trying to learn? And asking what people are struggling with will actually be a really nice opening to potential resources that you either have in your back pocket or know of to help. So especially if you're looking for work, whether it's freelance work or a job, asking what people need help with or are struggling with is a good way to get them talking and maybe sharing that information with you. Anyone else wanna chime in about what kinds of questions they can be asking at networking events? Kenna? I think it could be similarly like, what are your biggest challenges? What are you looking forward to? Tell me a little bit more about fill in the blank. Or even like the where are you from to make like these initial connections, why did you come here today? Exactly or is this your first time? Actually I think I do have this in one of the, we'll get to it. So is that helpful? Yes, it is helpful, thank you. Excellent, thank you Laurie for that question. So a few business card dos and don'ts. So number one, don't forget yours when you go and people are notorious for forgetting their business card when they actually go to a networking event. They have it other times but forget to bring it, maybe subconscious, maybe they don't want to be talking to people. Or, I've heard, at events where people leave their business cards in the room, didn't bring enough maybe sometimes. I only brought three. Now that, to me, is very interesting because that means you assume you're only gonna meet three people that you wanna give it to? How did you come up with that, right, what kind of self-imposed limitation is that? So I would say err on the side of, I always bring as many as I possibly can because I just never know how many people I'm gonna give them out to. So as I said before, getting someone else's business card is actually more important than you giving them yours because what you want is contact information so that you can connect and you may have to ask for it. Because even if they have one and you offer yours, people don't necessarily automatically reciprocate with theirs, maybe because they're busy looking at yours or maybe because they're embarrassed because they don't have one. So you may have to ask for it, in order to get it. Instead of sometimes I know people make the assumption, well, they didn't give it to me so they must not want me to have it. That makes no sense, right, so ask for it and then you'll find out what the reality is.
Class Materials
Exercise files for Introverts
Ilise Benun Sample Chapter
Ratings and Reviews
It was interesting to learn from your program what experiences other people have in certain situations and how similar or different they are to mine. And that's it's ok to "own" your inner introvert, and to work with it instead of against it. The good thing is, the more self-aware we become, the more aware and sensitive we can be towards others, thanks to shared knowledge and programs like yours. So thank you Ilise, for an enlightening program. I look forward to going back over it sometime.
Was a great overall course with lots of tips and ways to frame in your mind what may be happening rather than making assumptions. I would have liked a deeper dive into dealing with conflict, people who just don't think and operate the same way, and getting what you need in situations where usual methods aren't working. Perhaps an additional course on that. Thanks
Was a great overall course with lots of tips and ways to frame in your mind what may be happening rather than making assumptions. I would have liked a deeper dive into dealing with conflict, people who just don't think and operate the same way, and getting what you need in situations where usual methods aren't working. Perhaps an additional course on that. Thanks
Student Work