When an Introvert Has to be a Salesperson
Ilise Benun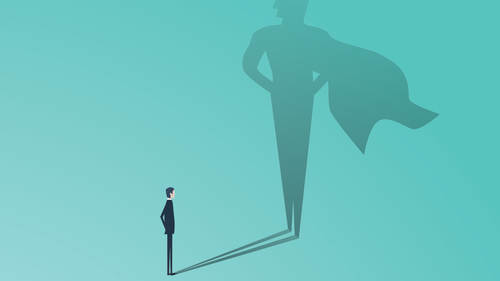 When an Introvert Has to be a Salesperson
Ilise Benun
Lesson Info
23. When an Introvert Has to be a Salesperson
Lesson Info
When an Introvert Has to be a Salesperson
When you are an introvert who has to sell. How many people in the room are introverts who have to sell? Okay, almost everyone. All right. And that does happen, so you might as well learn how to do it. Even if it's not your business. So your challenges are that you hate selling, but you may not have any choice, so you have to do it, and in your mind you have this image of a kind of a slimy salesperson that you can't get out of your head. So we're gonna try to override that and have a different image of a salesperson. Again, finding your own style for it. So a good salesperson is a good listener, and introverts are excellent listeners especially if you're listening to what's happening outside. They're very detail-oriented. They remember things and they read people well and respond accordingly. So if you're an introvert, those may be already the things that you do well. So you can apply those things to whatever it is that you're selling. And to sell effectively, what you need is basically...
a positive attitude, and you need objectivity. You need to be able to say their response, no matter what it is, actually has nothing to do with me and you need things to be able to roll off your back, because a lot of people say I hate rejection. Well, mostly what happens is, no that's not good for us right now, or no response at all, and the timing isn't right. So this is not personal rejection. You really have to separate it from yourself and what you're doing, and you really also need persistence and resilience, and realistic expectations. And your boss may not have realistic expectations about what you're gonna sell and how you're gonna sell it, but you for yourself need to have realistic expectations. So what's your sales strategy? You need a plan and you need sales tools, and you need to know who your prospects are, and you need to know what the results are that you're going for. So here's your plan. Again, kind of tailored to introverts who are learning how to network and interact well and communicate well at events, so you need events to attend, and then you need materials like sales presentations or a deck, or some kind of leave behind so that you have something tangible and is not all about you, and that's also good because you can show people the materials and that gets the focus off of you. You're not the center of attention. And then part of your plan has to be follow up, follow up, follow up. Because that's the key to selling, is follow up. You can't get into oh, they haven't responded, they must not be interested. You have to just keep following up. Now your prospects, they could have one of three responses basically. They're either interested now and they say yes tell me more, or they aren't interested now, or they have no interest at all. And that second one, they aren't interested now, is all about timing. And you need to be able to distinguish their lack of interest from their lack of interest now. And you may not be able to know the difference. So don't make assumptions. In fact, I like to say if you make any assumptions at all, assume people are busy. That's all. That's all you can actually assume. Now, focusing on your results. You need to have realistic goals and a simple way to track the metrics which is basically what your selling. How many people are buying, how many people are responding, because as I said, timing is everything when it comes to selling. So you have to be out there following up, being persistent, being resilient, because you never know when the connection is going to be made and they're gonna be ready. Okay, we're ready to talk. And you have to be open to that. Now, you also need to know how to respond to objections. So here are some very common objections and some ideas for how to respond. They could say to you, whatever it is you're selling, it's too expensive. And your positive response could be all right, well, what can you afford? And here's what you can get for that as opposed to just simply dropping your price or walking away. That's not a deal breaker. They could say we already have what we need. And your response could be that's great, but do you mind if I stay in touch in case something changes? Because you know, everything is constantly changing. Or they may say we don't need that right now. In which case you can also say, do you mind if I stay in touch? In case anything changes because everything is constantly changing. And usually, people will say yes, why not? Right? Did you want to add something, Mike? If you put a date on it, you could ask them is it okay if I call you back in 90 days? Mm-hmm, mm-hmm, excellent. If you just leave it open, then they're gonna go, oh my god, he's gonna call a week from now. I like that. Right. Excellent, thank you. Now what you're mostly going to get is not rejection and it's not objections, it's silence. And people misinterpret silence constantly. So here are my suggestions for how to handle silence. First of all, don't assume anything. So especially don't assume that it means no. And don't read into it or take it personally. And know that you have no idea what's going on. In that silence, they may not have received your messages or your communications, they may have gotten sidetracked and their boss told them this is not a priority anymore so we're going to focus on this, which doesn't mean it's off the table, it just means not now. So again, if you assume anything, assume that something else is going on, that they are busy and that they cannot focus on it right now. It doesn't mean you're done, it doesn't mean they're not interested, and it's just too easy to use that. I feel like it's lazy. It's also one of these lazy habits. Oh, they're not interested. As if you know! But you have no idea. That's my main point, have I made that clear? And then in terms of closing the sale, you need to outline the next steps clearly. So if you want to move ahead, here are the next steps. Here's what I'm going to do. Here's what you should do. Make it really concrete and clear. Ask if they have any questions. Do you have any questions before you're ready to make your decision? What other questions can I answer? Or ask for a commitment. A lot of people don't get the sale because they don't ask for the sale. So are you ready to commit to this? Or what else do you need? Or what do you want to happen next? Any of these questions can ask for the commitment.
Class Materials
Exercise files for Introverts
Ilise Benun Sample Chapter
Ratings and Reviews
It was interesting to learn from your program what experiences other people have in certain situations and how similar or different they are to mine. And that's it's ok to "own" your inner introvert, and to work with it instead of against it. The good thing is, the more self-aware we become, the more aware and sensitive we can be towards others, thanks to shared knowledge and programs like yours. So thank you Ilise, for an enlightening program. I look forward to going back over it sometime.
Was a great overall course with lots of tips and ways to frame in your mind what may be happening rather than making assumptions. I would have liked a deeper dive into dealing with conflict, people who just don't think and operate the same way, and getting what you need in situations where usual methods aren't working. Perhaps an additional course on that. Thanks
Was a great overall course with lots of tips and ways to frame in your mind what may be happening rather than making assumptions. I would have liked a deeper dive into dealing with conflict, people who just don't think and operate the same way, and getting what you need in situations where usual methods aren't working. Perhaps an additional course on that. Thanks
Student Work