When to Write
Ilise Benun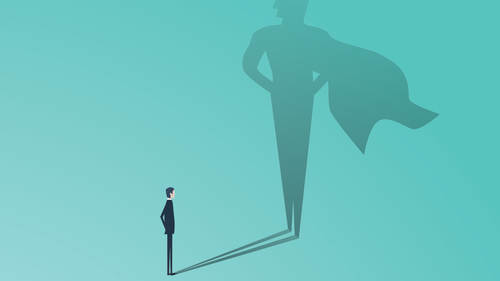 When to Write
Ilise Benun
Lesson Info
21. When to Write
Lesson Info
When to Write
So now, I wanna share with you some tips about choosing between when to write and when to call, or when to do something in real time. All right, so it's better to write, whether we're talking about email or text, really, if it involves dates or numbers that need to be remembered. Right, so don't expect you to say something, give someone a date, and for them to remember it. If there's a date involved, something needs to be remembered, use writing. Or, when you are confirming something or to avoid some kind of miscommunication, always put it in writing. It could be an agreement, or in case you're going to perhaps need a record of whatever was said, make sure you get it in writing. So those are good times to write. Or, when you contact someone for the first time, it's always good to do that in writing, as opposed to these days, out of the blue with a phone call. Or, to give a heads up about or request a phone call. I do find it interesting that people now kind of email me to say, "Can I c...
all you in five minutes?" Right, as if they're afraid, this was a young person especially, like, I don't wanna just call you out of the blue. Like, it used to be fine to just call someone. Not so much anymore, so keep that in mind, things are constantly changing, right, but also don't hide behind the writing. Cause it's really easy to do that. There are times when it's most effective to actually be in real time or on the phone or in person or in the hallway with someone. So, writing email, I will get to those, email that gets read, right, because there's a lot of email and a lot of people are not reading their email, so how do you make it more likely that someone is gonna read your email? Say less, rather than more, so take the time to distill it down into what you really wanna say, and sometimes if it's to someone new, you may need to remind them of who you are. So, if you're following up on meeting someone at a networking event, for example, you might say "I'm the one who was wearing the blue sweater." Or, I used to wear, kind of outlandish scarves, just for that reason, for networking, so I could say, "I was the one with that scarf," right? It's important also, in your subject line, to think about how they're going to receive it, or how they might wanna search for it. So, instead of a subject line that means something to you, think about what might mean something to the other person. Also, the first line of your message should summarize what it's about and what you want, especially if you're requesting someone. Don't put that at the very bottom, because that's kind of hiding it, and you never know if people are gonna actually get all the way to the bottom of your message, they may not. But, at the very least, perhaps they'll see the beginning, so put what you want there. And then, for scanability or skimability, write in bullet points if there's anything you can list, as opposed to paragraphs, dense paragraphs, you really do have to write for skimming when it comes to email. And then, there should be some kind of call to action, even if it's just someone that you're following up with. What do you want them to do? Don't say something like, "Hope to hear from you." Right, say, "Please respond by this date if you're interested," or "Let's get together on this date, are you available?" Give them something that's easy to respond to, otherwise they may not have time to think about it. If you have more than one thing to say, don't say it all in one message. Sometimes it makes sense to separate different messages for different topics. Because if they go back and try to look for it, they may not remember which message it was in. So again, this is kind of searchable subject lines, and single messages for topics could be very helpful to them. This is kind of a no-brainer, but I do have to say it, please read before you hit send, especially when there's some kind of delicate situation, it's just too easy to make typos, for the autocorrect to misunderstand what you were trying to say, and especially if it's delicate, do a draft, sleep on it, wake up the next day, is this really still what I wanna say? And then decide, right? And all of this, the common theme, if you can hear it, is take time to think, because I really feel like more than anything, that is what we need at work, which is time to think and then act properly. A few more, I've got so many tips about writing email that gets read. Think about how what you say will be received. What are you emailing into? Not only the person, but the environment that they find themselves in. What do you know about that environment, and how can you write an email that makes the most sense to them? And, repeat yourself if necessary, because again, when people are skimming, they may not catch the most important little detail if you only said it once. And I used to say, two is the new one. Meaning, you have to send a message twice or say something twice in order for people to actually take you seriously and respond. Now, sometimes I think, three might be the new one. Because, again, there's so many different media that people are kind of dipping into, but maybe they didn't see it on LinkedIn, or maybe they saw it in their email, maybe it was a text message, like, where was that? We're just kind of swimming in all of this communication, so you have to keep that in mind when you are putting yourself out into that communication. So you might have to send a message again if you really want them to know you're serious.
Class Materials
Exercise files for Introverts
Ilise Benun Sample Chapter
Ratings and Reviews
It was interesting to learn from your program what experiences other people have in certain situations and how similar or different they are to mine. And that's it's ok to "own" your inner introvert, and to work with it instead of against it. The good thing is, the more self-aware we become, the more aware and sensitive we can be towards others, thanks to shared knowledge and programs like yours. So thank you Ilise, for an enlightening program. I look forward to going back over it sometime.
Was a great overall course with lots of tips and ways to frame in your mind what may be happening rather than making assumptions. I would have liked a deeper dive into dealing with conflict, people who just don't think and operate the same way, and getting what you need in situations where usual methods aren't working. Perhaps an additional course on that. Thanks
Was a great overall course with lots of tips and ways to frame in your mind what may be happening rather than making assumptions. I would have liked a deeper dive into dealing with conflict, people who just don't think and operate the same way, and getting what you need in situations where usual methods aren't working. Perhaps an additional course on that. Thanks
Student Work