Drawing Fundamentals: Tonality and Shadows
Amy Wynne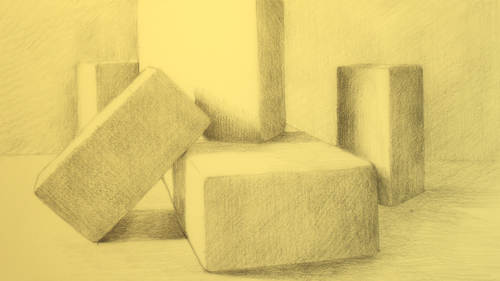 Drawing Fundamentals: Tonality and Shadows
Amy Wynne
Class Description
This beginner-friendly class will teach you essential techniques for drawing realistically. Learn how to create light and shadow in your drawings by applying techniques such as tonal scales, cross hatching and mark making. Instructor Amy Wynne teaches at the Rhode Island School of Design and exhibits her work nationally, winning numerous grants and awards.
This class covers:
Tonal gradations, hatching, cross hatching
Creating a dramatic value range
Working with core and cast shadow
A series of practice pages will be provided to get you started.
Class Materials
Drawing Basics 4: Practice Pages
Ratings and Reviews
The package of four drawing basics courses by Amy Wynne are very well organized. Each section builds on the other. By the end, she has given us a technical understanding of how to use marks and tonality and shadows and highlights to develop a beautiful drawing of anything. The illustrations of important points were very helpful. HIGHLY recommend.
Amy teaches a straight-forward approach to tonal rendering and mark-making that builds on her previous courses on building basic line drawings. She makes beautiful and believable tonal shading attainable. Loved it!
Student Work