Class Introduction
Neil Patel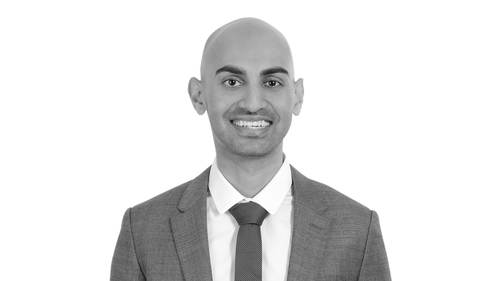 Class Introduction
Neil Patel
Lesson Info
1. Class Introduction
Lesson Info
Class Introduction
thanks so much for joining steel. Just a quick question for you. Who would you say this course is for? This course is for anyone. If you're a small medium business owner, you can use these tips to grow your business. If you work for a corporation, you can also use these tips to help your company grow that you work for, right? If you go your company's traffic that you're working for, Let's say, if you work, uh, Amazon or whatever it may be and they get more traffic, you look good with your boss. Or if you're just looking to sharpen up your marketing skills, you're looking for some education. So that way, one day, when you're in the job market or whatever it may be, this should help you to sounds great. Thanks. So for all of our new viewers out there today, CREATIVELIVE courses are free to watch Wild live. But if you're interested in getting lifetime access, the courses available for four purchase for $49 so you can learn at your own pace. Watch any time you like. All right, take it righ...
t. Neil started. I so appreciate all of you guys coming today, I'm gonna teach you guys how to grow your business online. And again, it doesn't matter if you work for a large corporation, you have your own business or your thing about just starting one. Thes tips should help you generate more traffic and more sales. So let's get started. My Twitter handle. I've been doing business for over 11 years. Right here. Some of the companies, each of these companies as well as others, have done one thing to grow. I've always used Internet marketing s Seo social media content marking. They're the tactics that can help. Not just my business, but any business growth. Think of it this way. Google is a number one website in the world. They're so popular. If you're not there in the organic listings, you're missing out on a ton of traffic. Everyone talks about Google and how big their right, I think. What the words for 450 billion, maybe billion. Now they generate most of the income not from these android phones, but it's from the ads. And if only 30% of people click on ads, there's so much more volume you can get just from the organic listings, and I'm gonna teach you that today. So search engine optimization It's all about figuring out what to give a search engine to generate. More content are more traffic surgeons. Look at a few things content back, links the code on your page, images, videos. They use this all to determine where to wrinkle a page. And when someone does a search on Google, what you'll notice is from me, this image here their eyes all happened. Toe look at the top part USJ on the left side. Now in the top three, listings are typically as sometimes will puttinme, or sometimes less, as you can see on the right hand side. There's also adds, the red lines start getting to the fold, and the first result or two is where people really click. They actually clicked there more than the top one. This is eye tracking. This isn't necessary where everyone's clicking but eyes right when you view a page top left and then you go down. So with Google, ideally, you want to rank number 12 or three. The moment you start going down on page one, you get less traffic, and here's a rough breakdown, so the 1st 1 will get roughly 33% of the traffic number two 18% and number 3 11%. With search engines being Google, whatever it may be, they look at clip the rates. So if you do a search for, let's say, a dog food and everyone here is clicking on the second result and not the first result, what do you think a search engine would dio? That's right. They would flip the result. If everyone's clicking on number two and not Number one, it tells the search engines. Hey, the second result is more relevant than the 1st 1 so sooner or later you'll see that the second result would become number one and get 33% of clicks. And then the first result will move down to number two and get 18% of clicks. There's a lot of factors that go into ranking, so just click the rate that was just one of them, and I started getting into all of them later on. But before we do that, let's talk about traffic sources and conversions s you, as you can see from this graph is the highest converting channel for most business. When you rank organically, it shows trust. It shows that you created a really good webpage. You built the trust of not just surgeons but consumers. Because surgeons taken factors like links social shares. Some do it directly. Some look at social affairs in directly look at content on the page. They look at user metrics. Are people bouncing back to Europe from your site, going back to the search results and then going to the next results? If you're metrics are good, people trust you. You rank higher. Those visitors are more likely to buy.
Class Materials
Driving Traffic Class Presentation
The Advanced Guide to SEO
The Beginner's Guide to Online Marketing
The Complete Guide to Building your Blog Audience
Ratings and Reviews
First, I would like to thank Creative Live for giving me the opportunity to be a part of the live audience in Neil Patel's course. It was a thoroughly enjoyable, thoughtful and useful class . Neil Patel is extremely articulate and knowledgeable in the SEO techniques. He shared his ideas and concepts unselfishly - some a little complex - in a manner which even a non-techie could understand and appreciate. I am a young Chef at a 2-Michelin star restaurant here in San Francisco, a writer and an entrepreneur. I have a blog and a website right now, and am in the process of building another website - so this course came at the perfect time. I have not been getting enough traffic to my website and blog and Neil has taught me a bunch of strategies to overcome this challenge and, eventually, be able to stand out in this crowded field. I am now ready to generate not just traffic but relevant traffic to my sites that will produce a high conversion rate. This will enable me to share my knowledge and experiences, reach a bigger audience and reap some financial rewards in the process. The cost of purchasing this class is so well worth it - I have no hesitancy in recommending this to anyone who would like to increase effective traffic to their websites with strategies that can be implemented immediately and easily. I cannot thank Neil enough and the wonderful Creative Live staff who made the participants feel so welcome. Sometimes, all you need is a little help to get to where you want to go, and I think I got that today.
I follow Neil's blog like so many others. I cannot afford to hire him yet but one day, I will be wildly successful and I will definitely give him a call then so that I can hopefully purchase one of his product offerings. This class is great and he has a great sense of humor. He is effortlessly funny. He knows how to teach complex SEO things in an easy and enjoyable way. I don't normally leave reviews (this is my first review & probably my last) but I feel I owe him a review due to everything that he has taught me on his websites. I learned a lot in this course but because he is so pleasant, I didn't notice I was learning; it was fun. Thanks Neil!
Neil Patel is a REAL authority. The real deal. In this course, he packs a ton of information that can be useful to both the newbie, or even more expert people like me. I definitely got a few new insights. There's so much here that it can be a bit like drinking from a firehose. Tons of info, so you may want to take advantage of the videos to review as you create your action plan. Also, note, this course is very SEO-oriented. Among other things, via this course, Neil woke me up to the reasons that organic SEO is still important (those leads convert better) and corrected my mistaken belief that social links counted toward domain authority. This is a thorough overview with many practical suggestions and I'm sure one of the most complete 3-hour introductions to this subject available on video. Neil doesn't just know his stuff, he walks his talk with lots of examples based on his extensive research and vast experience. A solid course, in my humble opinion 😉. I was in the studio audience and glad I went.
Student Work