Asynchronous Communication for Everything
Ari Meisel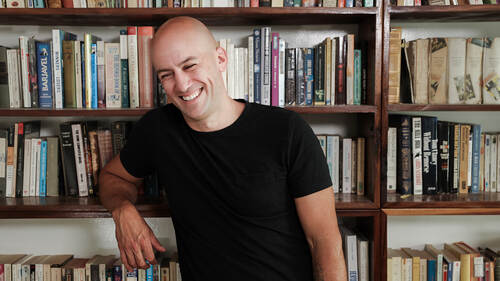 Asynchronous Communication for Everything
Ari Meisel
Lesson Info
11. Asynchronous Communication for Everything
Communicating at our best enables others to be at their true best.
Lesson Info
Asynchronous Communication for Everything
So at this point, hopefully you see the power that communication has in your business, and that it's really not something to be put on the back burner. This is something that needs a lot of focus, and everything will get easier once we get communications in line so that we have this solid foundation. So just to sort of revisit all the things that you need to do now to look at. First, we wanna start by creating that communication SOP. And these are exercises. We really want you to go through, write these down, and think about what are the tools that we're gonna use for that conversational communication. The procedural bridging that gap between internal and external, and that place where things get done the project management arena. Write those down. Share those with everybody. Next, we wanna look at the difference between internal and external. What are the types of communications that you're going through that are done internally? What are the ones externally? Are you talking to vendor...
s? Sales calls? Are you working with a team internally? Are you having brainstorm meetings? Are you talking to warehouse staff? Whatever it might be. What do those look like? Take that inventory, understand what it really looks like. We're also gonna look at urgent versus non-urgent. Remember, the key here was that the urgent for one person is not the urgent for another person. Keeping emergencies out of this. What are the things that you want to be interrupted for? You need to decide what those are, and you need to let everybody know. Then synchronous and asynchronous. What are the types of communications that we're doing right now that are synchronous? What are the types that are asynchronous? And how can we move more of those over asynchronous so that we're not spending time in-person matching people's schedules up, and ultimately being able to do things at the time that is most effective for everybody? When it comes to our customer journey, what do those touch points look like? Are we keeping people in the dark? Are we keeping them inform? Are we making them feel like we are working our tails off to deliver a world class experience for them? And once we've done all of that, and looked at all those different things, and our communication cadence as well, what does that look like in terms of when we're having meetings? How long are they? How big are they? What are the topics being covered? What is that rhythm that we're creating for people? And once we look at all of that, striving to shift as much of that to an asynchronous style of communication as possible. Whatever medium that looks like. Whatever format, whether it's video, voice, text, it doesn't really matter. But really pushing yourself, and even the ones where you're like, "There is no way I could ever do that without being in the room with somebody." Try it. You might be surprised, not only that you can do it, but at the results you get because of it.
Class Materials
Ari_Meisel_-_Effective_Communication_Bonus_Material.pdf
Ratings and Reviews
Student Work