Communication in a Business
Ari Meisel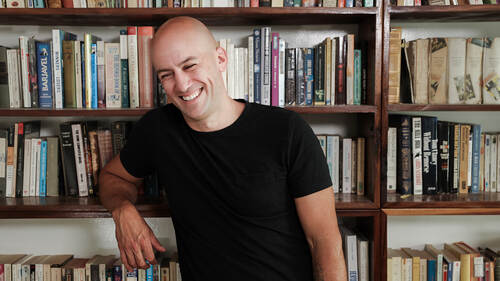 Communication in a Business
Ari Meisel
Lesson Info
2. Communication in a Business
Discover your personal communication style, how you communicate with others, and how you delegate.
Lesson Info
Communication in a Business
So, when I look at business activities and how they affect productivity, I'm usually looking at three main categories. So, we're looking at communication, project management and processes. And communication really is the biggest chunk. And I would say about 80% of the problems that I see in businesses are related to communication, not just the words we're using or the tone or things like that, but the methods, the technology, the frameworks and a lot of it comes down to how intentional we are about the systems that we use. Picture this, in your own business and the way that you communicate, most of the time people tend to use multiple different communication platforms for the same purposes, for the same people, and then, the other people in that communication ring are doing the exact same thing, but they don't necessarily mesh up. So, every one of us has experienced somebody calling. They don't get that answer. So, then they email them. They don't get an answer. So, then they text them...
. And if you're in person, which most of us are not, but if you are, then they go down the hall and they knock on the door. All the time, that person was just in a meeting or on a Zoom call or something like that, and they just couldn't get back to it in a timely manner. But now, they're getting bombarded by all these different things. And a perfect example of this is email. Whenever I speak all around the world, and I like to ask people the question of what is your biggest productivity challenge. The number one thing that comes up in every country, every audience, is email. Now, the email problem, in my opinion, is not an email problem. It's a decision making problem. And we're gonna get into that a little bit later, but the key thing here with the business is that you have to understand that email, brace yourself, should never be used for internal communication. You should literally never be using email to communicate with somebody that is on the same team as you. Now, I know that sounds a little bit crazy, but if you think about it, email is a very transactional type of communication tool. It's very sort of ping pongy, right? What's the thing you want? It's this much. How much is it? Where can I get it? It's very back and forth. Internal conversations tend to be exactly that, conversational. So, when you try to use a transactional communication tool for conversational types of communication, that's when we see the 23 BCCs and forwards and email threads that nobody pays attention to and makes people dread their inbox. And part of the problem there is that it's a perpetuation of culture that many of us have just grown up in. You grew up using email in your business. You have always used email to communicate. And so, that's what everybody does, but nobody actually learns how to do it effectively. We all sort of go through the day, assuming that we know how to communicate in a way that works, simply because we've been doing it for so long, but I can tell you that the vast majority of people do not. And a lot of that is because we just never looked at how we do it. So, we need to become really intentional about the tools we're using. And communication is one of the only areas, if not the only area in productivity, where I actually like people to use multiple tools, with very specific purposes. Communication also needs to be a two-way street. If you're working with a team, if you're working with vendors, customers, of course, you need to be able to communicate in a way that effectively conveys the message that you are trying to get across to the person on the other side, and they have to be able to do the same. Everybody has had that experience where something's misinterpreted because it was written in text, or something was misinterpreted because it was left in a voicemail, whatever it might be. Communicating effectively will correct so many of the problems that we experience, and quite honestly, we can't build upon any of the other issues without that as a foundation. We can't create really great automations, if we can't design a process and explain it. We certainly can't outsource or delegate. If you ask something of somebody and they have no idea what you actually want, but they think they do because it was misinterpreted. So, the first thing that we're gonna do is look at how to create a plan, so that everybody knows where we communicate for which types of communication, and we're gonna clean up a lot of mess that way.
Class Materials
Ari_Meisel_-_Effective_Communication_Bonus_Material.pdf
Ratings and Reviews
Student Work