Tie Your Plan Together
Pamela Slim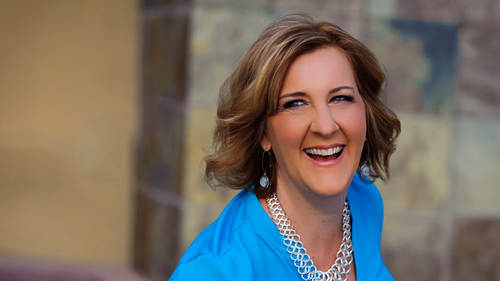 Tie Your Plan Together
Pamela Slim
Lesson Info
15. Tie Your Plan Together
Lesson Info
Tie Your Plan Together
So we have a been on a long journey. It's totally amazing that were already in the last step. I'm kind of shocked even though we've been here for a full three days. So we were describing before, you know, we've got on this journey of really understanding yourself defining your ideal client, looking at the role of fear. We talked on the first day about these squares of change, and we talked about where in particular are you in your business? If you are in the death and rebirth square one, you may just be considering. Do I want to actually have a business? Right? Maybe you've been laid off. Maybe you really don't know what the hell's going on. But remember, that's okay when you're in square one. So if that's the case, when we begin to move in the place where word going to right now with planning, just remember that one of the best things you can do when you're in that stage in square one is really focused more on yourself. Who are you? How can you take care of yourself? How can you learn...
what's really important to you in square to which is dreaming and scheming the mantra there was. There are no rules, and that's okay. And what we remember from from Square to is that's the time when you want to be thinking about as many possibilities and options as possible. So if you're in a stage of business where you haven't really set things down, you're exploring different opportunities. Take the time to really brainstorm and begin to see you know exactly what's important. Maybe at this stage, you want to be looking a little bit it, maybe doing a little bit of market research. Remember, Susan Buyer was talking about doing something like a surveymonkey survey, where you do a tiny little test of different ideas. I remember one of the things I have in the book is a story of raw meats, 80 who I mentioned earlier when he was first starting what became PB Wiki, which was a company that he co founded. Um, a while ago, he, him and his friend had a white board that had about nine different business ideas on it, and they had, you know, each one was a little bit different. They did small little tests for each one. What they did for PV Wiki is they? They created what they called a super Happy Dev party, where you bring a bunch of really smart software engineers together with a couple cases of Red Bull and some good music, and they put them together for 24 hours. And they created the first very rough prototype of what was this personalized wiki. And then they send it. They sent the information out to just their close friends in their network. And I think within 48 hours they had about 1000 people that were signed up, kind of ready to test and try this this new, this new product and meet says that him and his partner they had something like, you know, support at PB Wiki. You know dot gmail dot com or something, and people would send in an email saying, This doesn't work, it's broken and they like to sit there and recode it and fix it and then the email back and say, OK, it's done now, and all of their their feedback was just immediate kind of adjustments. That's an example of a really early stage test that can make sense to do when you're in square to didn't take a lot of money. Didn't take a lot of resource. In that case, it ended up being something that turned into a really big company that ended up employing Ah, whole bunch of people. So when you're in the dreaming and scheming stage, you might want to be thinking somewhat about what your business foundation is, what kind of you know, asset protection you might wanna have. Hopefully, Kyle scared you all just a little bit yesterday. What was the main mantra that he said, What Everybody signed some Everybody signed something right, which, which was that reminder Teoh never do anything without an agreement because it actually enhances and supports strong good business communication. And, uh, and yet one of the first things when we were talking about mixing your personal and your financial funds really early on, I think a very good thing to do is to at least set up a business account. So even if you're a sole proprietor, setting up a separate business account is a really good thing to dio bonus points for whoever remembers what you can do is a sole proprietor to make sure that your self security number may not be compromised. Get a federal tax I d. So even if you're not set up is a business, and you can still get a separate federal tax I D. Because apparently there's a huge amount of fraud for small business owners that have their Social Security number compromised because you have to fill out 10 Brazilian forms often when you're starting your business and sharing it everywhere. So I thought that was a very, very, very great advice. Um, Square three. We talked about the hero saga is where for those of you who have a business idea, you've been working it. You actually have concrete offers in the market. You have customers the mantra per square three. This is much worse than I expected, and that's OK. Things don't always work well and effectively, but what you do in Square three is you keep going. You build your power circles. You get your peer mentors together to help you through the rough parts. This is also where you start to put in your systems like your sales process. What is your sales process? What are the specific things that you want to work on and then begin to build that foundation for your business, right? What your purpose? Who's your audience? What do they need? And you start to choose the particular marketing vehicles in order to do that. So, uh and you know, when you do that and do it well and work everything, maybe a year from now we can come back and hear an amazing story about somebody who's actually got into the Promised land, put the right things in place and has a really successful business. The one thing, of course, that's interesting about Square four is everything is changing and that's okay, is the mantra. Sometimes life happens and it changes. Sometimes we get bored and we want to do other things. So the key, I think, as we start to look at the framework of planning, is that we Onley take the information that we need based on where we are, in which stage of business. So one of the things I'm gonna be doing for both the studio audience, this is the participatory part of the program. Hopefully a lot of it has been, but this is specifically where we want to start to look at writing things down and building a plan. So the first thing is just ground yourself again in reminding yourself, Where are you in business? Which stage or square of change are you in? So then you can help select some of the things that you want to choose from your from your action plan. And then from there, I want you to think back. So that's the first assignment is to write down What, what square of change are you in? And then thinking about everything that we covered so far in class? Um, what are the main issues and concerns that you have about things that you know you want to be taken care of right away? So let me begin to start to talk about taking action. That's where we want to look at. How can you define all of the different things that you want to do now? Those people in the studio audience you actually have posted notes that air underneath your chair if you want to pick him up right now, there's a Sharpie and some post it notes. I feel like Oprah, except it's not a car key. It's posted notes in a Sharpie way have a limited budget here. You know what I'm saying? I think way have person. I have posted notes. We're ready, right thumb for you. That's right. So if you're online and you're I mean, you're online and you're out there and you don't necessarily have posted notes, then you can go ahead and write a list. But what I want you to do in a rather quick fashion, it's just write down. What are what are the things that you know that you want to do after leaving this workshop? What's in your head? So market test. Set up your business account, do your marketing homework. You know, just brainstorm and list a number of different options of things that you want to focus on and take care of in your business. Now one proposed it. Thanks for asking. Vanessa. Yes, One for post it note. Okay, Now, part of what you're doing when you're doing this exercise is the studio audience is filling out the post it notes is you're actually emptying your brain of a lot of information that is usually weighing you down and causing you great consternation. Sometimes when I go to conferences or take life classes or go to events. I leave feeling like my head is totally exploding with all kinds of ideas. And so what you do when you write down one idea proposed to know is that you take all of those ideas in your head and you just empty them out. And hopefully you can feel a bit of relief as you're going through that process. So that's that's the first step. Empty everything out and figure out what are all the kinds of things that you need to get done. Now, as the studio audience here is filling out their particular posted notes, one of the ways that we're gonna get oriented in terms of doing this planning is to be thinking about what we actually need to get done within a given quarter. So at that particular time, right now that we're teaching this class live, Uh, what month is in July? What year is it? I'm a little confused. 2013. So for right now is purposes we happen to be in July. Um, which is the third quarter, right? So we're in the third quarter of which would include half of July, right, July, August September. Then we have Q four, which is October. November, December. Then we have Q one, January, February March, and then we have you to 2014. They prawn May. Yeah, it's amazing, isn't it? In the next 12 months already were halfway through 2014. That's just kind of freaking me out right now. Might be freaking some of you out. We're working. We're already in the middle of the third quarter of 2013. We're about to go to the last quarter of the year where the year happen. It's amazing. Time flies, which is exactly what happens when you're in business. And when you're in business and you have all these two do items in your head and then you don't write them down, you have a process for getting them out. Then that's often we're time flies and you get nothing done. Okay, so studio audience is ready. All the kind of things they know they want to do. Hopefully, our Internet audience is doing the same thing they're sharing in their chat. Oh, my gosh, that's exciting. Okay. All right. Uh, and that's fun. You know what's cool about that is there is a little bit of public accountability That happens to right if they're sharing it in the chat room. So, uh, so this this becomes our framework for how we're going to begin to think about and plot some of these actions and activities before we get to a very tactical perspective of plotting and planning. We're gonna use a framework that my friend Charlie Gilkey talks about a lot, which is looking at initiatives for anyone given year. So if you have, let's say we have for a year is just the next 12 months, right? The next 12 months that we have ahead of us, we can have some major initiatives. I'm just gonna put it in this corner for now. So an initiative is like in the next 12 months. What are some like, major, big things that you want to make sure happen in your business? Major areas of things that you want to address. So on one hand, sometimes you have things like you want to make sure that you really set up your systems. You get your you know, financial in your business systems and order could be a major initiative in the next 12 months. Or maybe one of your major initiatives would be to, uh, you know, ship three different offers. Right where you really have things in the market that you're you want to move forward, but that the idea of initiatives is that there are broad goals that actually go over an entire 12 month period of time, right, so they can be broken down into smaller bets once you start to get 2/4. But you make sure that, you know, for the main thing you're trying to do in your business, given the stage of business is you kind of have that overarching theme. So I was mentioning before I think yesterday that for me in 2012 by major initiatives were to streamline my my programs and offering. So I focused on one main offering power vis marketing. Um, I wanted to focus on getting a book deal and writing a book, right. And I want to focus on sponsorships. I was interested in speaking as well, but I knew that because I was writing the book. I was not really gonna focus on that. Speaking is actually an initiative I have for next year, but I wanted to begin to develop relationships with different companies that could be corporate sponsors. So I started to move to move away from just doing one on one work. So with with those as examples for the three ones that I had last year, right, So we had sponsorships. We had the book and we had the program. That meant that during the course of the year, those were the overarching things that I was looking at from the planning process. And so I broke it down right for the sponsorship. I created a live event Last year. I was super happy. I had infusion soft and Microsoft and fresh books that were all that all became sponsors. I worked with the tricks that does go to meeting and go to Webinar and develop that relationship with them. And that was because I had thought about that being an overall initiative all throughout the year. And then I took a long time to figure out to write the proposal, figure out the exact book that I was writing, go back and forth of my publisher and ended up closing that deal. Okay, The idea with initiatives is their major kind of big categories that we're gonna take more than 1/4 to complete. So for folks on the Internet, let's hear some examples of what you think are your major initiatives for the next 12 months and then for the studio audience as well. What are some examples of your initiatives? Bigger buckets of things that you want to accomplish in your business? Well, we have coached story that says, um, for Q three. Hire a financial advisor that specializes in my profession. What that he considered a major initiative. It's a good question. I think that actually is maybe a project, and I haven't really described the difference. An initiative. Here's how I would say for Coach Story an initiative might be to strengthen. You know, my business foundation in a project amongst In In that general initiative could be toe hire somebody who is, you know, a financial specialist. But when you look at that, that's like that's kind of one distinct project, which the overarching thing that maybe she's wanting to do in her business all year is like as a theme. It's kind of like, you know, the theme that you might have for the year is to really strengthen and reinforce her business systems. If that's the Onley missing link in her business foundation, that's totally awesome. Usually you get that in place, and then you start to look at other ways you can streamline your systems. What else? What about some of the studio audience? When you think about a new initiative that I want to work on, that's actually not for this year. It's really for next year is, um and it's gonna take, I think a long time, um, is to move to a more automated or add an automated online marketing and customer acquisition acquisition system that is really driving individual sales. Cool. I love that great example of initiative. So automated customer acquisition system by customer acquisition system Do you mean that you have things like S e O A. Working ways to, like do search on wine and drive people to a certain place that automatically right gets him on a mailing list or things like that. All of that super cool. Okay, so there's not so much like hands on you kind of helping people to go through from order to order a lot of its automated Yeah, exactly. and this year I've really been focusing on my personal energy is going into acquiring clients that work at companies and serving custom company needs. I still have a website for individuals they can order on it. It's really easy. But, um, it's not automated automated to drive customers, really, because it's very costly. There's a lot of research involved in doing that. You have to kind of scale what your business can do and bayous faras an S e o From an SDO standpoint, it's really gonna take me about a year probably to put in place. And so that's a big thing that I'm excited to work on. Mixture, that's super cool, you know, is a genius of this kind of stuff. Is Jermaine Griggs okay? J E r m a I n e g r I g g s. He happens to be speaking in my event. I swear I would have said it Anyway. Jermaine is awesome. I met him. An infusion con. He happens to use infusion soft, which is a software that I use. Teoh brand my business, but Jermaine has a site. It's called here and play dot com and which teaches people how to play music fight year and remain started This business. Hey, it's a great story. His grandmother one. A piano on the Price is right on. Then he started to learn piano at like, age seven, and he was a bit of a prodigy, and so neighbors started to send their kids over for him to teach. He put together like a little, you know, like little book to teach people how to play, but really to play music by ear. And then he started making videos like very kind of, you know, basic videos and begin to put things online. And then he started to automate things to such an extent that he has some a 10 figure business, eight figure business right in the tens of millions of dollars, eight figure business with extremely low amount of people because he is insanely, crazily smart when it comes to understanding automation and especially automation, where you could be very customer focused, right? You know, he happens again to use infusion soft, but you can you know, you can look at different kinds of software to do it where you know somebody comes in and you tag them a certain way, and you customize and personalize things and building everything into a system. So he's amazing. And he definitely If you just Google jermaine Griggs dot com can get some information he's been starting to teach MAWR. I think he's actually writing a book as well about some of the principles of automation. But those kind of things don't even get me started. I get so excited about that. It's crazy, good, but I just I love that story. You know, something that's so basic, like teaching people how to play music by ear. But then to use automation in such a way and his his fans, or just like raving fans. People love him and, like you won't find a nicer person. He's just a true delight. So I loved your main. So that's one initiative. You have another pretty significant one, which is to have that cute baby child right now. That's an initiative that you can't move from this, you know, from that quarter right in October. My other initiatives and my other tactics are centered around when not happening for sure, totally. And you know, even when what I think I called my my Children projects yesterday or something like that. I mean, right to kind of call having a baby a major initiative may sound weird to certain people, but, you know, uh, it's actually something that you know is going to be taking a huge amount of wonderful effort and energy. And you want a plan for that? When you're building your business right, you want to make sure that you have that. Now, what else is there anything else? Because you said this acquisition system might come or, you know, the latter part of the year. That's a big initiative. There's another big project slash initiative that's not solidified if it's definitely gonna happen this year. But I really want it to happen. And usually when I want something to happen, it does happen. Yes, so it's launching a wine club with the strategic partner that has a really robust wine blawg called in to wine dot com. And part of that has to do with um, having a source of income. That's not just seasonal. That's like an ongoing source. So the wine club and it will also help scale purchasing of wine and all these great things, So we really would love Teoh launch before September so that we can cross promote with the gifts and with the wine club and into wine and all of those things. So that's kind of a big, big deal. What's great about that is a lot of the operational things are in place. It's really about setting up some of the basic marketing and, um, that sort of thing. So cool and legal structure, legal structure. Yeah, all of those things. Something Everybody signed something wonderful. Okay, so So these are examples, right? Of kind of major initiatives. Anybody else have have an example either from our Internet audience or from the studio audience? Like, what are these big main things that you want to get done or people sharing that? I know they've been sharing their individual tasks, things they want to dio. What about initiatives? Well, we have some initiatives here based around, for instance, this one is creating a membership community. That's the initiative with task revolving around that increase, increasing brand recognition. A lot of people just want to get organized kind of a general statement, but he's all revolve around that. Okay, so then there's some more coming in Mark are wants to launch an online B two B software platform. K, and we have Coach Story, who says she's 3/4 of the way through the current McGraw Hill book that she's writing due November 30th. And so Seo is pitching McGraw Hill acquisition editor on the booking program that I want to dive into for my new niche. Teen coaching. Very cool. So she already has the deal with McGraw Hill, and she's finishing one book, and then she's looking into pitching another. Is that what I understand? What? What's the name of the book coach story? Come on, come on. Well, do some shameless plugs. Way. Need to get the buzz going early, right when you're about coaching is what the 1st 1 is. Okay about his executive coaching. Very cool. And she's already thinking ahead, right about what the next one could be. Okay. Anybody else? Anybody have some clarity about your major initiatives? Main things you need to get done next year. Well, I mean, I'm sorry the next 12 months next months, Money launching the Kickstarter. OK? Yeah. So launch Kickstarter. It's a major initiative. Okay, If that launches, would that could that take care of whatever needs that you might have, You know, if if it's like a six month project, you said where you go to the Philippines and do interviews and stuff, would you need toe have any other kind of initiative of, like, side hustle money or freelance stuff or, you know, part time work or, um, initially? Absolutely, You know, still dreaming, skinny. But I would like to get the Kickstarter covered, most of it. But I think probably what I'll have to do is do some side hustle, Kayson freelance stuff, too. Yeah, some, some other, you know, revenue to have depending on. And that's one of the other initiative, depending on how many production people I want to involve. You know, it was just gonna be me and my camera or fine, higher crew in the Philippines to follow me around. Yeah, depending on how involved I want to actually be or like, they're gonna videotape me, You know, if I'm gonna be, you know, part of that, you know? So, uh so yeah, and you know, equipment and all kinds of Yeah, there's a bunch of stuff, right? Think. I mean, there's launching the Kickstarter. But then and then maybe establishing some might some sense of the freely and side hustle stuff. And but then it's like when notice. I didn't say if when the Kickstarter is successfully funded, then you have to actually purchase Identify the equipment that you need to identify the staff, right. So it's kind of scoping out the project could be potentially scoping and launching the project. Ideally, I'd probably have to have all that before I launched, because then you bake that into the how much you need to raise. Yeah, you have an idea exactly. Do the planning of it. But you wouldn't actually procure it until you make sure that you have the money, right? Or, like go after who it iss perfect. Okay, Yeah, and it's kind of cool. There wasn't room to write, so I put it before, which was actually the appropriate place. So the idea is, when you are creating things at the overall initiative level, you wanna have it big enough to where they're often things that take multiple months or sometimes multiple quarters. And it's where you look at your stage of business. Um, there really the appropriate things that you should be focusing on at any given time from there is where you really want to break it down mawr into a particular project. So any initiatives you can start to break down into specific projects, And that's where you have something that can become like, um, whoever was the person who was saying hire my super smart Kyle like financial person, right that can, you know, give advice or get my financial systems in place That would really beam or the case of a project. So you have you establish a budget and you have a deadline, right? You know the purpose for doing it on Ben, you know, you choose a particular date by which you need to get this done. Now, um, when you look sometimes at when we start to get into planning, sometimes people's eyes begin to roll in the back of their head, right? Depending upon kind of, you know, how you like to plan and what level of detail you like to plan on personally. One of the things that my friend Charlie suggests is the major thing you first just need to start start with is just to think of it the initiative level, right? What are these main initiatives And then given what this next quarter is like, what would be a project or two that could kind of fit? You know, that could be one of those, you know, fit. One of those initiatives that you could begin to move forward on and like, those are the only things that you really need to scope out to. The level of project detail on it first, right? Is just what what's actually going on in the third quarter? Like Vanessa was talking about? If you're launching the wine club like what? What would be a Did you have one of the Was that one of your post it notes to launch the wine club? Okay. Can I ask you to come up here? Yeah, OK. Is that OK? Yeah, that's I'm asking you and I'm asking the producers of Yeah, you're miked up, So All right. So as we begin to look at some of your stuff All right, I'll take this. Offer it now. I'll leave it on for you. Right next. We still have space here. OK? So as you look at your overall list of things to do, man. I should have given a limit on the number of things. Right. Okay. So as you look at the number of things to Dio, um, then what? What do you think might fit in the first quarter? Okay, maybe just start to kind of plot there and look at what daughter? Kind of where. Where do you think things will fit yet? And for those of you who are used to say at home, I think I'm thinking of home because this is our last section. Those of you who are at home may be watching on the Internet. This is where you can start to really plan so you can take what's very useful, oftentimes is to take something like a flip chart that you divide into four different segments, right where you're kind of planning, enforce and you begin to plot things. That's why post it notes are so cool. Because you can begin to kind of see, you know, like, what actually do I need to do when write what you know? How can I begin to take action and look at where where these action items often fall? So if you have a whole bunch of items. You can get something like a flip chart paper. You can do it on a table, so if you have a clear space on a table, then you can just divide it that way. Or you can just use paper. You know, different paper that you taped together to do it, but it's very helpful to use Post it notes as we'll see in a minute, because that way you can see, like what actually is realistic. What's realistic in terms of your planning, right? What? How can you actually start to take action? So are there any questions bubbling up from folks who were on the Internet? Questions about what an initiative is or are people does? Brainstorming different action items is just saying What do we do before post its way didn't have right? Exactly. I have no idea. Posted notes are fantastic between an initiative and then the slide previous to this one listed. Then you would. She would take one of those initiatives and then and then create multiple projects from that one. With that, Yeah, so here's Here's an example. What we basically done. You have. You have initiatives and then you have kind of some sub projects and that under those projects you probably have, like, individual tasks. So what I did first when I said take everything out of your brain and put it down on Post it notes, is basically probably laying out. This is what we'll see. As we begin to evaluate these things. It's probably a combination of, like projects and tasks together, which is 10. How we tend to think right Generally, projects could be something that really spanned, like maybe a quarter's worth of time, right where you just have. You know, you have about three months to do something, so you're not gonna do it all at once. And how can you make it kind of a finite project that you can accomplish course? The project is made up of different tasks, So let's kind of look at some of the things describe to us what it is that you have in Q three, and we will either applaud or say yes, good luck in the next 2.5 months. Getting all this done. We know Vanessa's motivated. I want to set up my High Taste LLC, which is something that I've already started working on, and hopefully I'm gonna This is like an immediate like next week, we're gonna be working on it. Part of that has to do with actually talking with Kyle because he said before I get into a partnership with someone else, I should protect my current company and have it have ownership in the new partnership company except having me have ownership. So that's definitely become a really high priority. Um, there's some other things that I wanted Dio, which is I'm working on two strategic partnership that I want to also try to close before q four. Okay, um and that has to do with bringing in more more business. Um, I want to launch 10 new products in preparation for okay, and I already have six products lined up, so I need for more products. So it might just end up being six, but it's 10. Okay. Okay. Um, I need to take some fresh photos, um, and add some signature packaging. Fascinators like packaging. Fascinating. I'm fascinated by that. I, uh this is just some other notes about expanding my wine offering to include port sherry and sake, which is like, kind of more peripheral before. I was really just trying to stick with more popular varietals like you nor, uh and I need to really organize my website a little bit better so that it's easier for people to navigate. Um, which is on ongoing process, actually, um, and I want to create a corporate brochure for the holidays, which is something that you've kind of inspired me. I was already thinking about it, but now I really want to do it because I think I'm gonna tie it in with my offer, Um, took to corporate, and then I really want to launch my wine club. I know that this sounds like very crazy, but it's something I really, truly think. Aiken dio. All right, let's figure it out. It is possible because this would be something I would do with a partner, and so I'd have somebody else doing a lot of the work. Okay, Some of the marketing. Okay. Like that. All right. Uh, super cool. Okay. Can I have a couple of volunteers? Let me have Mike. And, uh, can I ask you also? Okay. So come up. I want you to be friends and organizer's. No actually, not with your post. It's now, but actually to help because you're sometimes in a little maybe too close to it. All right for you. Vanessa, come up here. I'm gonna step out of the way. Right. And, um and see, just for the first quarter, Right? As you look at the kind of items that Vanessa has on on her list, how might you group those into some kind of miniature products? Right. Latin projects. I was thinking about the fascinating products. How might you take those items and kind of group them into, Maybe, like, kinds of tasks that could end up being projects and just go ahead. When you start to see it, you can take the Post it notes and just kind of move them and group them in terms of what? What would be a project? You go first. Go for it. Yeah, So you can start. And as you're moving, it kind of, you know, talk us through and tell us what you know. What exactly are you thinking about? I put the photos with products, the new products, because if you're taking pictures of what you already have and you're gonna be launching new products. I assume you're gonna take pictures. You could do that all in one time, period. Okay. In terms of like, the business stuff, you could maybe do all that together. Just just have, like, a business date. Maybe even call Kyle or or go through that video again and just do it, you know? Oh, on that day, because it's so fun. I put the expand the wine offerings with the new products to Okay, How about the strategic partnerships? Corporate brochure Organized the products online. What is a packaging? Fascinator again? It's something. Get something Teoh. Include, So I did gift packaging. So it has, like, fun little gift e items in it. And I've been wanting to do something that's like, kind of a signature thing that I include on top of the wine with my wine notes. One idea that fern is a fern leaf. Last year, during the holidays, I did a fresh cedar Springs, which was really popular, so make it seasonal and but I need to get a really good one. That's not perishable. Um, and I need to work on that. OK? So we can start to see part part of the exercise in part of the process and maybe some of the folks on the Internet, too, if they can see what it is in its little hard to see the specific details on the Post it notes, even though Vaness has been talking about it. But part of what you start to see is you begin to group these different things in different areas of seeing, like, how can you when you're organizing things, how can you put like tasks in one place? Right. So, like Mike was saying, Wait a minute, you said You don't want to do that till q four. But maybe if you just organized kind of a business foundation day, then you could actually take care of everything. It could be an efficient way sometimes of using your business advisers to do all of that together in a project. Right? Then you start to see you know some of these other things that need to happen. Closing to strategic partnerships. Corporate brochure organized the products online. Is anybody else a little stressed out by the amount of things that people on the Internet stressed out about? Have a smooth Yeah, and it's so So what? What? What is it? What are you feeling? For those of you who are saying that, I just say, like, just cause, you know, maybe to kind of clear away some things like what is maybe the motivation of adding for new products like we don't know how much work that involves. It might just mean maybe instead of two bottles, you're doing three and you need to get a new box Werder. I don't. So maybe you can tell us a little about that, but like, that's something that it seems like. You know, if you if you don't feel like the six you have are like, so old boring, then you might just sort of take off four offer plate because it sounds like that would actually be fun. A fun thing to do, though, So that might be something that you need energetically. But it sounds like you're was that great word about the packaging. The fascinators like me, you could you could maybe, like, take your existing six. And without us seeing it, who knows? Take your existing six and then add that creative energy that you might have added into putting four more products on which sounds too complicated. Do your, you know, home that home, your existing six in maybe a fun way to make them special. You might even create some variety among those six or something and that just take off. Yeah, a little bit of So do you see for for you for any for any kind of products. New and I already have six new ones lined up. Okay. What would reflects on the folks on the Internet saying about Vanessa's to do list for the Q 3 2013 They're overwhelmed there. They're looking out for you, though. She feeling pressure to get all this done before the beating, Of course. Yeah, right, Exactly. That that that can be a real That can be a real issue. And that's part of sometimes what comes in your head is I have to get all of this done before the baby comes. Actually, I was tremendously productive before I had my kids. Right. And be a good thing. Yeah, and sometimes you get kind of the nesting done, but the difference is sometimes is. Then you can realize that you can totally, you know, set yourself up to be stressed out if it's too many things right, that you have to do so as part of the process that we're designing in this planning process, right? We start, just kind of, you know, looking at what's our major? You know, initiative. What's interesting to me to is for some of the items that you have for tasks they don't. They don't necessarily linked to your major initiatives, right? Having a baby. We know, you know that when that was going to take place, launching the wine club that IHS one right, you talked about launching the wine club, which is a big initiative. You talked about the automated customer acquisition system, right? This is sometimes where you can see maybe you have an account for the fact that maybe one, your main initiatives, maybe before the customer acquisition system is driving more revenue right with them or products that you have the better marketing that you have that actually, driving revenue is really a primary thing, and it's by asking yourself these questions and looking at actually like what's in your head, is it map to really what you want to do in the initiatives are they are these the right initiatives that then you begin to make some decisions right about what you do and what you don't dio So for you, based on kind of what you described with us before, would driving revenue like, really making sure that you knock it out of the park in the fall? In terms of your business, Would that be maybe, um, or immediate initiative? Yeah, maybe. And if that was I mean, if we're really talking about something that I tried and true way that I think would drive revenue, I think we would be talking more about creating the corporate brochure for the holidays with the offer. Okay, then, doing the sending of a bottle of wine and the corporate catalogue all existing customers with the offer because that's like a huge marketing thing that will drive orders revenue perfect. Perfect. Yeah. So that's the way that you can begin sometimes to identify specific things that are more relevant, right, for exactly what you're trying to do. So, if there were anything like Brooke, where there was anything there on that list that you wanted to move into the next quarter way, we have been talking during the last three days, and she had said getting ready before she's the baby for the holidays was like number one priority. Yeah. And so sometimes your initiatives, if you're talking about a yearlong process, might be not before the fourth quarter. Because if that's your major goals, have a big your end. That would be those post its will be the most important. If you had to pick something, they've often fixing the navigation update a redesigned my website for, like, three years longer even. And so I know when you say when I need to kind of make the navigation better on my website like no organized products organized. Yeah, and that's something that could be, like, really tied to revenue driving. So you probably you would know that better than we would. And I would say, if it's not directly related, that might be something to move just for peace of mind because But if it really will drive revenue that I would probably eliminate the new product stuff and then get the stream the website really streamlined so that it's just there, no hitches, and then yeah, yeah, I definitely think maybe the launching of new gift. Sanex might be a little like I'm maybe should just stick with the six that I already kind of have lined up toe launch instead of trying to find for more. More options aren't always totally. I'm a big fan of crowdsourcing everything. What if you ran a contest like, hey, come up with ideas for new products for new products? And if you pick someone's idea to get that product for free? Yeah, I've done stuff like that before on my Facebook. Um, with not that great results. I would love some suggestions up like where I should run it. Yeah. I mean, if there's things on there that like, you don't have to do, like if there's if they're just on there that you could handle someone else that they would just, like love to do and you could trust him. So, like, well, with it so that it's not all on you to do all those post. It's that maybe yeah, perfect. And that that's one really great suggestion often is right. What are there? Other resource is that you can use our there, you know, like virtual assistance or their professional. Sometimes that you can hire to do certain things when we're in the bootstrapping stage. We're really in the square. Three. Sometimes it's hard to make those decisions about, like, where do you spend money and where do you not, But often, if there are things where you know it needs to get done, needs to get done well and efficiently, then that could be something that you give to somebody else. But part of what's important about this overall process that each of you are going to be doing is in, you know, making sure that you do have this strategic alignment. And sometimes we just think, you know, I have to do everything I want to do everything. And when you go back and you look at what really is a main driver like let's say it's not that I don't want you to have this wonderful automated acquisition system, I e. Oh right, yeah, totally didn't but often or and write off in that really being efficient and effective at serving the clients that you currently have, focusing more on referrals, right? Having some new offers for satisfied customers means that, and especially knowing you'll feel totally see after you have your baby. You know how you feel. I know I made the very clear a commitment with myself that I was going to just see what it was like. Some people end up having a kid in being totally energized and motivated. I was like, That's where I got my creative surge. That's when I started my blog's when I had my son when he was tiny, when I had my daughter, I wrote my book. So I was teasing my husband that in order to write the second book with another child. But no, that didn't happen, They believe, But I was ready to say, Right, maybe I'll be energized and maybe I won't so sometimes for the planning, and this is a unique situation. But for anybody who's in this particular situation, that could be where you say, Yeah, I'm not exactly sure what might happen. Those other 2/4 right? What I may be able to really control is lining yourself up to see their you know if you have the energy, but we always want to do so. Thank you, my fellow organizer's I'll send you back. Thank you so much. Yeah, so and actually you can take your post it note back. If we were like in a workshop where we didn't have everybody on the Internet and we didn't have a limited period of time, we would actually work this through very specifically to begin to get to Avery. Feasible number of items in which you can use for your planning. We get super crystal clear on what actually are your initiatives and then for anyone. Quarter. When you looked at those particular items, we begin to create, like little projects, you know, for them so that it becomes really clear, like exactly what it is that needs to get done. Um, let's do Let's do one more. So just Teoh to shift a little bit for somebody else who has done a whole bunch of post it notes. Anybody else want to jump up there and lay them out on the grid so we can see how that sorting process happens? And we can crowd source your planning for your business to make it easy when we go through this process. That's part of how we learn how to do the planning is by sorting through and figuring out how to do it. Anybody wanna put your post It notes up on the board, Mike. All right, now it feels like the price is right. Come on down. All right, Mike, from everywhere. All right, So it's so talk to us as you're placing your post, it notes Tell us what you think your initiatives are. Mike. Do you know I mean things. You were My initiatives are to get crystal clear on my offers, okay? And and go from or and created for more of, like, a job e t more of an actual business. So the thing systems pieces real big for me on Do you want to be pumping up like doing mawr coaching or driving more revenue as well? Uh, Andi, Also on on scalability. So? So right now, everything's treating time for money. Okay, So how can I do more group coaching or creating information products? Cool. Yeah, Part of that's like developing offers, but it's also right scaling and getting away from not just time for money. Okay. All right. So Mike is plotting his things up here, but we have so far is mailing list set up on a Weber mail chimp planning travel schedule. for rest of 2013. Let's crowd source that where should might go Internet? Anybody want Mike in your town or city? Let us know. Web series with Jonathan Meade. Create a new coaching contract. Come up with three speaking engagement topics. Pinterest, Facebook contest, business account, credit card redo offers and pricing on Q on Q three. Create information product in the 1 to $200 level. Shoot new opening video monthly call for free. All right, Um, and what's one more? Okay, something. Yeah, I think I want a long launch like a group coaching mastermind type program at beginning of year. Okay, beginning of the year. Distant kind of group coaching program. Okay, so e j. Could you? You're a coach. You're a planner. Could you come up here and maybe how my group? Some of these of Mike's post it notes. If you're kind of looking, especially at Q three, where are some of the overlaps and for the purpose of our viewer audience will kind of have you step here and e j you to the side. So we're going to see your beautiful face along with the Post it notes way are thinking about you viewing Internet audience. So it seems like a first there's there's definitely some things that are just kind of, you know, administrative kinds of items. But were there any other comments that were coming through is we were looking at Vanessa. Were there any suggestions that people had? While e. J is organizing Mike stuff, that there was a whole discussion about people in the chat room wanting to pretend to be pregnant the way the that the six products conversation was really important for her because she thinks about all these different products that she wants to create. But today is especially giving her thoughts about how to and need to narrow down. Yeah, exactly. Sometimes that's that's really the case. Okay, so what was in the first grouping? E J kind of for this first quarter. How did you group some of these things together? Um well, I just kind of thought I think sometimes, like when we're planning for our business, we kind of we don't We think of our business, and we forgot about our lives. I think like starting with, like, your travel schedule, like any really clear about what you wanted and your life and then planning, like your business. On top of that, they get it in there. So I thought that would be a good place to start. And then this is, um, just kind of like business foundation stuff. And then I thought that, um, like, these two should be great together around redoing your offer and pricing and then, like, basing your contract based on, like, your offers, um, and then this stuff around the mailing list in the contest, like, since the contest is going to be connected to building your mailing list that that should be something together and then coming up with, like, your three speaking engagement topics are getting really clear about what you love speaking about, and then using that to shape your partnership with John need around your webinar Siri's. Well, that will be in, uh, July. Okay. Also started episodes on Wednesday. Okay. Yeah. Yeah, Well, maybe you could even use that Teoh. See what people are interested in hearing more about, like, have that helped shape that? Yeah. Yeah. And then I was just thinking about how it would like we've together and then like using that. So, like with your new opening video. Kind of having this clarity about, Like what? You're offering men an experience on the weapon or the clients. Yeah. Cool. Yeah, You must be a coach or something that organized, you see. And this is this is reinforcing. Why? Sometimes it's so important to not get stuck in your own head right where you can talk through with somebody that maybe has a little different perspective. And you can start to organize and structure things right? The key is I mean, so for you, Mike. For those of us in the studio audience and for the Internet audience, um, does this feel like a feasible amount of things for Mike to get done within the next 2. months? Well, care what you think in a moment right now, we don't. It's all about us judging whether or not you have the capacity. What you guys think feel like too much. Not enough free speaking engagement. There's that topics coming up come up with three topics for speaking engagements. Three different topics. Okay, That might be a little much. Yeah. Feeling Colebrook? I think it's good. Yeah. I mean, I don't know your product available, but I think that's manageable. He doesn't have a house to clean his other factors. I'm sure to keep him busy. Better that she that seems good to me. That's what's on your Yeah, How does it feel to you when you look at that when you look at those things, it feels good. And I mean I What's nice about being here is I've been running a lifestyle business for two years. I make enough money to pay for my lifestyle. But I'm at the point where I really have a desire to make it like a true business. Have systems and kind of time to turn pro. So, yeah, it feels good toe. You know, these are the things I have to do. Um, and and I know it's it's possible. Just maybe travel a little less or rent a place for a month instead of a week. Exactly Exactly. Yeah, And, you know, it's like some of the design principles. It's why you know, Mike and I, like, smiled at each other when e. J. You put that first like playing the travel schedule because it was the need it because we've been spending time together. When you look at the priorities, you know that are important. You recognize because you think about life planning first in the business, following your life plan, which I totally agree with. But that's obviously a very important thing to Mike. Still, right now, right is wanting to be on the road, thinking about the kinds of places that he wants to go, the kinds of people he wants to be with. So when that is set first, then it makes it easier to see where all the other pieces fit. And that actually is a huge thing that we often forget is to put in those life kinds of things. I have been guilty sometimes of forgetting to block out spring breaks and summer vacation time when my kids are off school, and then my calendar fills up with coaching clients and my kids were like, Why are you working at spring break? You know, we're some people nodding their head out there. Do it. If he can outsource the mailing list and the promotion projects and get some help, has that been something that you thought about? Yeah, I definitely need to outsource spores great, and we have a life to the max who says, uh, especially go back to those you have coached already. PS, I hired Mike to coach me Be one of this year. One of the best coaches I've had thus far. I highly encourage any men in this chat to explore working with him as well. So awesome. That's awesome. Okay, so and high Cliff in the U. K. Says yes, Mike seems like a bigger picture type of guy. So outsourcing webs websites in the smaller stuff, for sure. No, you have strengths and fantastic. So thank you, Coach E J. Thank you. Like yeah and yeah, put Put it back. You can You can take these, post it notes back, put him in order. So stack them up. So you know what it is that you have planned and it's really important. You know, when you're doing this kind of work to make sure that the important part is to first get everything out on the table, right, start to move them around, look at what's feasible and generally, you know, we think I could totally do that in a year. I could completely do it, and then you start to break it down into a smaller project and say, Wait a minute. You know, like, wow, that actually is kind of a huge project. You know, what are all the steps involved? And then you can begin to make some priorities. Brooke question From a practical standpoint, after you breaking into quarters when you're talking about forgetting spring break or something like that, do you go back and put it into weeks? What? When you have your projects that by quarter, where do you take it from there personally. So personally speaking, I Then I bring it to month by month. Right? So I see you know, the major initiatives. If I have, you know, like the yearly initiatives, I kind of see the kinds of projects that I want to do in 1/4. And then I will look at all right for, you know, the month of July, which basically we have about half, you know, half the much less half the month left. What are what's the main thing that I want to do, right? What kind of what's the project that I want to dio? And so from there is where Then you begin to get very specific and task e. I don't I said before. I am a Virgo. Virgos tend to like lists sometimes, but I am not a fact finder. Remember that The Colby, the implementer follow through. I have, like, I don't know for something on follow through implementation, maybe two. So here's where I go sometimes with planning. I like the big picture. Like to know my initiatives. I like to know what I need to do for a given quarter. In general, I like to know, like what I need to get ready for, you know, in a given month when I come back as soon as I finish this, I need to be thinking about my live event because I'm like after creative life after the book, after after. So all of a sudden, as soon as I hit the ground. Number one priority, right? Get the agenda, get everything going. I don't like to define things down to the detail of having a detailed list where every week I, you know, have the specific action items where I know what to check off. For me, it makes me feel constrained. It makes me feel like too much you know that that's where I start to rebel a little bit because I really want to feel like I have some freedom and flexibility. So the way that it actually works when it comes to a week by week basis is I do my planning, you know, I sketch out the notes, I use Post it notes all the time. Posted notes are fantastic, and I will break it down to where I know in general what are the things I need to get done for the month and then I will look for, you know, any given week on, usually on Monday morning and I'll review my calendar and kind of say OK here, the things I know I want to get done this month. What? What are the main things that I want to get done this week? And if you get nerdy about it, which I love to get nerdy sometimes about it, um is where Then you could break it down where you say this week, like, what are three main moves like, what are some big milestones that I could get done? You know, specific things that will really allow me to get movement and take action that way. I think that's that's one way for me that I've really found that things get done. Uh, when four people who were super strong in the Kolbe index on follow through or on fact finder, they're the folks that might totally geek out with to do lists. You might use Microsoft Project where every single task is detailed, if that's your operating style and that works for you and so that it makes you feel good and secure and safe and comfortable to get stuff done. Um, but for many people who don't have that orientation, then you can start to feel, you know, confined. If you have that level of detail that any of you noticed that, like, what level of detail do you like to plan to? Is it? The weekly basis is at a daily basis. Any of you plan daily absolutely daily, daily way See what you get done with you. You have your list of, like, boom, boom, boom. OK, so you go from big picture to quarter in a month. Two week today. Okay, Mike. Like what? It feels good today, right? Exactly which which can totally work. You know to a certain extent. And then, as you said, when you start to get to a place where you do want to start to build some other things in your business, that's where you actually need to find a way to feel good about taking action on some things that may not be as exciting, you know, is going skydiving or whatever cool stuff that you do right during your day. So right list. But if they're not high on follow through them, they might do everything except the list. That's what I doing. I don't know. Yeah, I make the list. I'm like, an obsessed. And then I rewrite whatever wasn't. I didn't do from that day move to the next day. But then I do everything, not on the list. And so then I Okay, Can I Am I the only one adding things to the list just so I can check it? Yeah, any any observations from folks on the Internet in terms of how is it that they actually take action? Do we have people who like detailed planning and in specific lists, or looks like a lot of people are already doing the quarter breakdown 3 18 Media says that she has 1/4 breakdown, but then trouble. The trouble is that work crops up and she doesn't pay attention where she has to constantly move things around. Yeah, exactly. Moon Supply, says Jane. I so feel you store does the same thing. That's fantastic. And, you know, here is it's so neat because we begin to see where a lot of these these themes and things that we've been talking about, end up coming together because where you do have a finite period of time, I mean, like, this is reality, folks, right? This is where stuff happens or where stuff doesn't happen is what actually ends up getting done. And when we're not, when we're stuck in fear and we're procrastinating and we're not doing any anything, then that's where stuff doesn't get done. When we have leaky boundaries about free time that we give to people about spending tons of our time right, working with non ideal clients where we have the sale cycle that has all these weird hiccups and we spend a huge amount of time trying to close a deal and ending up not qualifying them and losing it, then that's where all of a sudden you realize it's time that's taken away from here. It's also can become a matter of priority, where you do have to make some kind of trade offs if you have another job. I know a lot of people in this class do do. Their business is a side hustle, and it's definitely never suggest ignoring your job like the number one thing you want to do to have a successful side. Hustle is do a great job in your day job, right? But one of the things I suggest in my book about being very effective and efficient is look at your day job the same way that you might look to streamline your business. Do you have to attend every single meeting? Are you? Do you need to be BCC greasy seed RC seed on every single email, you know, on corporate life? Oh my gosh, I used even as a consultant, I used to get just 10 times the amount of email, sometimes of being on all these other lists, even if you're an individual business owner. I went on this rampage. I got this one app, which I'm a huge fan of called Mailbox. It was actually Danielle who told me about it from Creativelive, my producer, who It's a It's a cool little like IPhone app and mailbox where you can really quickly go through your emails and get rid of them. And I suddenly notice, like I am subscribed to so much stuff. A lot of it. I didn't even subscribe to myself. That ends up cluttering my inbox and taking my time so you can begin to look at your day job and say, How can I streamline what I'm doing here? How can I get rid of activities? If I'm on, you know, three different boards and volunteering, you know, in different places, then can I maybe cut some of those engagements? Do my kids need to do every single after school activity necessary to humankind? And we, you know, I maybe like cursed by the Boy Scouts of America? I'm sorry, the Cub Scouts, you know, But like at a certain point last year, my son was doing flag football and he was doing Cub Scouts, you know, and it was like the point we'd be so tired. And every Wednesday night you know, we're like, Do we really have to go? And at first I was like, Yes, you have to go. We made a commitment, and a certain day I'm like, No, we don't. You know, I love it. We have a great community there, but it was ending up, causing this huge amount of personal stress not just for me, but for my kid, because he's more introverted and he doesn't like to be constantly going all the time. Right? So these air part of the ways that we can begin to open up some time in our schedule, right? Make sure that those things that are on your priority list are truly things that you care about that are gonna be connecting you to your purpose and the mission of your business, Really? Moving you forward and then for any other aspect of your life. What are ways that you can start to streamline, right? I'm a huge fan of outsourcing as well. If they're, we stimulate the economy, you know, have somebody come in and cook meals for you. You know, if you really, totally hate to cook, and you can afford it cause you're working really hard and that could happen. I've always gotten great help for, you know, people helping to take care of my kids. You know, like all those things can can really be important ways that you can end up getting a little bit more time. So free up your schedule that way and then also constantly be looking at. How can you be moving through and plotting things that don't have to happen right here and moving them, maybe to another appropriate quarter? Something's again. You might end up totally taking off the list because it's not not that important. There's There's one other kind of very specific useful thing, I think in terms of taking action. This is again courtesy of Charlie Gilkey, who is a good buddy of mine. I used to run what's called the lift off retreat with him, and he suggests making a list of tasks using verbs. It's so basic, but it's makes such a huge difference. So sometimes what we would say, it's something like business model, uh, home page, right pictures for website, and then then you have to figure out like what does that actually mean? What did I mean by home page? did. I mean, look at home pages that I mean designed my home page. Right? Whereas if you make the list of tasks using verbs, then that's where you can actually know when you have a moment of time to do something. You know specifically what it is that you want to do. So call Abe toe. Ask about his business model is actually your action item. Rodney, I was meaning your cousin Abe. Draft text for home page. Choose five pictures for website. Sign up for mailing list Provider. It does this cool thing in your brain where immediately it moves you toe action. So make sure all of your to do lists are always used using action items. So I think, you know, as we look at the overall picture of what we've covered, you know, with all the items that we have knowing we didn't have time for everybody to come up to the board and move your post, it notes around. That's really an important part of the homework. Um, I know everybody gets busy. I know, like once you've been intensively in the class, you know, it's hard to really, Sometimes you just want to go and, you know, dance to eighties music and, you know, have fun and go back to your families. But it's really going to benefit you when everything is really fresh in your mind. If you do take the time to finish that planning step, so get a piece of flip chart paper. Get your post it notes. If you haven't used post it notes for the folks that are on the Internet, then make sure that you get some and you do this exercise. It is life altering. And I tell you, from the time that I started to do it, um, I laugh. Sometimes people say, You know, man, you get so much done, you're so productive. I'm telling you like this last two weeks has been kind of crazy. I have gotten a lot of stuff done. However, Normally in the course of my life, I feel like I'm a pretty chill person. You know, I don't work all the time. I generally don't work on the weekends, and it's more a matter of being clear about what are the main important things that you know that you want to get done and then not worrying about the rest. Choosing what you're not going to do at any given time is as important as is what you're going to dio. So I'm not sure if there questions or comments that are coming from the Internet knowing we have just the last few minutes of our course. I thought it might be fun to ask our studio audience and maybe also our Internet audience about some specific takeaways that they've gotten from the course or certainly answering any kind of final questions. So So yes, our great knows or great. And maybe we'll kill you. I think that's even true in our planning phase. Because sometimes I think like I have a book in that that after right and have a group coaching program that have to do. And I have this contest and it's like, Do I really want to do that? Or, you know, is that you know what's the absolute best use of my time? And if I'm not going toe, start writing my book until next year that I was gonna take it out of my mental space and focus on the stuff that is a total Yes, yes, definitely. Yellen, let me capture somebody's right? Yeah. I mean, yes. Is there great? Knows a great Maybe they'll kill you. That is, It's a great mantra for living yes or no. We're talking at lunch. I was talking to another instructor from the other class and she said, What knows air? Great. Like, how can no be great in a sale situation that you always wanted? Yes. And that's where we explain. Oh, wait a minute. Actually, it's fantastic. It's liberating when you know somebody does not want to work with you. Because then you have the time and energy to really move on. Absolutely. I think one thing that might seem really obvious, but is like even though I've been working for myself for a long time, it's like, really easy to get really myopic about what you do and how you do it. And what it's been great about this three days is too like remind yourself that, like a business is like this huge. I mean, not huge in a bad way, but it's it's this. It's this whole big system that you know, has all these different parts to it, and we can't always, you know, devote like, you know, exactly equal amounts of time to all parts of it. But, you know, it's been really refreshing to kind of like be reminded that there it is this big system and has all these pieces, and they each need to be tended to you in a really thoughtful, meaningful way. And some parts require more energy than others. But it's like it's like in a way, we're, like, deep in here. But I also feel like this is allowed me to pull back in a really necessary way. And, um so that's wonderful. Take Rodney a lot of things, actually. But two things, really one. You're not alone. That really resonated with me. See that I'm starting out and, uh, two we're talking about today in lunch. It just when you're talking about the whole sales process. Really, The whole business things, that process. So when you think about it as, ah process that you can take OK, do this, do that do that. It's more systematic and it becomes less overwhelming when you say okay, this whole, you know? So I sort of took that and expanded on the whole week. Actually, you know that basically, this this whole business is, you know, is a process. So it's, you know, that was a big take away from me. Yeah, and you. It's really interesting about that. I learned there two books that I read once called Work The System by Sam Carpenter, and another one is called Built to Sell by John Barlow, who writes for Inc magazine. And in both of those worked, the system is kind of a fund story. It's a true story of Sam Carpenter, who had as a business that was a call center and like everything was, you know, it started out great. He was just kind of making stuff up as he went along and he was almost off the rails like he got to the point where he was like, the night before. He was gonna close the door and he had what sounded like kind of a spiritual epiphany of like, you know, like a voice whispering like It's the system Sam or something like that. And he just, like, had that moment where he went back and he actually went back to his business working with his employees, and he ended up creating in defining systems for every single step of what it is that he did in his business. And they went methodically through every step in the business, right? How do they get new calls? How did they train people? And the more that they clarified that, and they got their systems in place. All of a sudden, they saw where the gaps were. They cleaned it up. People learn better, and they ended up totally turning around the business completely. Eso that was very fascinating. And the way he describes it as he used to rebel against it because systems are for bureaucrats. And I don't want anything to do with it where he really realized it was the source of his liberation to be able to really make more money but also have more enjoyment in his business. John Barlow, who wrote, Built to Sell, uh, was one of those books I read, and I was like, I've been doing it all wrong for years. You know, his whole premises. If you're thinking about building your business as if you were going to sell it to somebody else if you weren't part of the equation, what actually is in your business? What are the assets of your business. And how can you really design things in such a way that, for example, other people can sell for you? How are you setting up your intellectual property that are the very specific ways that you might approach your coaching where if you chose to, you wouldn't have to be the one who was the coach? Maybe you have some cool, man friendly methodology, right of how you work with people that could end up. You know where you structure your business is. If you were going to sell it, you may choose never to sell it. That's actually not the point. But when you think about designing your business as if you wanted to sell it, then that's where you often make much more intelligent decisions that lead to better profitability. You know, cleaner systems. And it's just that the more you get used to doing that early early on in your business, I think the more more effective you can be. What else? What are some of the other learnings that you got? Yes, we're gonna take away from Greg D. He says that he likes that this has been more of a higher level. Bigger picture view. People often get very excited to get into the details and the tactics. But Pam's approach makes us consider the wise and how to think holistically about the various parts of our business. Awesome. Thank you for your house twosies right there. That's right. Um, and we have optimized what's there instead of creating mawr streamline. The process is that was also Greg D. Greg. He's getting a lot out of the rate we have. Dan, I haven't seen that. Should have been their biggest take away. Uh, but here's a good one. Is treat your business with respect, not a job be. Yes. Yeah, I don't go ahead. Yeah, yeah. I mean, I feel like I've gotten a lot out of it, a definite resonate with what everyone is said. Um, but the biggest thing I think I've gotten is just like the spurs have changed and realizing that I'm glad that I have been struggling like I'm glad of the challenges I've been having because I realized, like I've just missed some steps like they're, like, really important steps that I just kind of like jumped over. And so I feel like this, like this process has just been like a pulling back and like going over those steps that I missed and just those reminders that you're driving the bus and you're the hero of your journey like that. This is just a really profound, awesome Pam for me personally, definitely validating that you don't have Teoh, um, leap to be your own business owner to escape kill inclination, and that cubicle nation is a state of mind. As you said in that, I personally struggled running my own photography business and then found the role here it creativelive. And while that's not running my own business, it's certainly not sitting in the cubicle of the corporate world that I was in. And so allowing myself to be OK with that and reminding myself of the cubicle state of mind was love that right? It's almost like the New York State Empire State of mind, right great song by Alicia Keys. But that's right. It is a state of mind, and I so appreciate you saying that because again, sometimes we get so judgmental with ourselves with each other of saying, you know, entrepreneurship is the only path. It's the only way. What matters is that you actually meet your own needs and you feel freedom and flexibility and what you do here, we all get to work with you here. You're around amazing world class photographers every day, right where you can really learn more from the classes, you know, as you're doing it. And that is a way to really be meeting your own needs. So if there are folks who have been tuning in and like, Dang, I thought this stuff was easy, I'm totally not going to do this any more. That could be where you decide to go back and say either how can I make my own job a better fit? Move to a different position, moved to a different company. But, you know, all work is honorable. All work is honorable. So we really want to be thoughtful to not ever, you know, judge each other or ourselves If we're not, you know, killing it in business. And then if somebody does do really well in business, we can celebrate it and say, I am so excited for you, Jane, you know I'm so proud of you and not sit back and kind of compare and despair that we're not where that person is. You know, one of the themes that you've mentioned throughout the workshop is you're not alone. You don't have to do this alone and personally for May I appreciate that you weren't alone in teaching this. You brought some great experts to help in there. Yes, I know it was beneficial for me to hear no, from Kyle and from Susan to get their take on some of the things that you brought up. And it just gives you a better well rounded feel of what the workshops all about. Exactly. Yeah, I mean, imagine how power Imagine if I tried to make up or study the amount of stuff that Kyle knows about. I mean, it's totally impossible. Like I would hate it would be horrible and miserable, and I be faking it so that that is an idea. You know, when you do view yourself as being one part of a solution, then think about it. You also are creating tons of opportunity for other people that are in your circle, right? You're referring all kinds of business to other people who you really value and admire. And then they were for business to you, I realized Oh, I'm sorry. That no. Like when? When you when you admit, like, even publicly on your website. I don't do this like I can't help you with this this in this, right? It can actually reinforce what you can help people with, because then they sort of, you know, get get more sometimes picking and negative is actually has more power, you know, for the positive. Definitely. All right. Any other final thoughts? One final one. Because unfortunately, we are out of time. But this one just speaks precisely Teoh what Creativelive is all about. So shout out to Angela makes docks. Who says Ah, big take away is that I can be creative and make a living. Ooh, I love that that it's so true. Yes. So with that. My goodness, Pam, do you have any final words for us? This is a beautiful way to close with. All of these shares were not alone. Take away. Yes, Absolutely. Yeah. You know, I think that, um it's been such a pleasure for me to be able to share a lot of this information. I wrote my book Escape from Cubicle Nation in 2009. I've been working with folks for eight years, and there's something that's really special about being able to have the opportunity to work with real people. I work with folks like you, you know, out there in the Internet in order to bring this message out there. And basically, you know what's so exciting to me now that we've related, spent this time together and really explore these issues? Is this is one example now of a piece of content, a piece of work that can go out there in the world and be useful where I don't personally have to be the one who's always out there doing that work? And I think that's one of the things that we can start to see as you begin to create information and grow your business is how are you really contributing things in the world that can last over time? And one of the beautiful things about, you know, creating content that lives and video and on the Internet is that, you know, it can be something that really endures. So I totally appreciate the partnership with Creativelive. I totally appreciate that all of you took the time and effort and energy to travel here, and I really wish the best, and I can't wait to hear the stories of what happens.
Class Materials
guykawasakienchantment.mp3
Startup Tools Video Library.zip
Choosing a Business Entity.pdf
Pamela Slim Presentation Slides Day 1.pdf
Setting Up Your Business Structure Checklist.pdf
Pamela Slim Presentation Slides Day 2.pdf
Pamela Slim Presentation Slides Day 3.pdf
stevenpressfielddothework.mp3
Ratings and Reviews
EVERY SINGLE WORD of this course is a pearl. An instant cure for analysis paralysis! I spent almost a year reading everything and attending every seminar/webinar that could be even tangentially related to my business, in order to validate what I already know (because you can't know what you know unless someone well-known knows it too, right?). The way this course is designed, it's like everyone knows they have what it takes to succeed, they just need to organise their inherent tools to best serve the structure they are building. There is absolutely nothing in this course that you can't use, adjust or quote to ensure your preparedness for moving forward with your business. I cannot thank Pamela Slim enough for generously sharing her invaluable knowledge and processes. Also, her guests, Susan Beier and Kyle Durand were perfectly chosen, equally generous with knowledge and just as easy-going. You can see why they form a mutual admiration society. The respect they have for each other, professionally and personally, is evident. The studio participants feel like they were cherry-picked, but in the best possible way; representing various stages of entrepreneurship, across a nice selection of fields. They each make major contributions to the sessions with their questions and their answers, as well as their sharing of experiences both personal and professional. Frankly, I have not been inclined to write a review before, let alone purchase a program. But this is one, like The Usual Suspects (if you don't know the film, please go find it), in which you will continue to find nuggets of information and want to refer to over and over again. I know I sound evangelical, but I really do feel like I've been offered the net I needed to go out on that limb. Watch for me, I may be giving your next course! Thank you Pam Slim! Thank you Creative Live!
I bought the class thoughting the illustration included in this course in the class materials , but its not , thats sucks , THANKS A LOT
Student Work