Understanding Strengths and Skills
Pamela Slim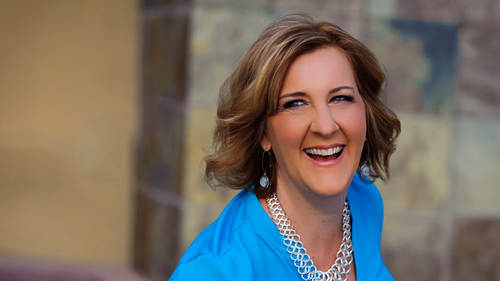 Understanding Strengths and Skills
Pamela Slim
Lesson Info
5. Understanding Strengths and Skills
Lesson Info
Understanding Strengths and Skills
We are going to specifically dive into the section now about understanding yourself, and when you remember the whole journey that I laid out earlier this morning, of all the steps, the most important thing I think is really to understand who you are and to embrace all the parts that you want to put together and figure out what's, the kind of business that can match. So I think from from this perspective, that the metaphor that I like to use is really about ingredients and what are your ingredients? Because I think we are spicy individuals way all have different flavor to who we are, and so we start to talk about very specific ingredients that make make up who we are. You have things like skills, very specific, marketable skills, things that you've learned in school, things that you've learned in life or in business, we have strengths, which are naturally in eight kind of strength that we were born with, we have style, so I think sometimes our style I call in the book, I called it the s...
pirit of your brand because I think we're multi because we're human beings where we have multi dimensions and it's not just like we have a style for how we dress or how we talk, but it's really like a living breathing, we're all living. Breathing beings we have energy I can say that because I'm in the bay area I'm originally from marin county where we talk about things like energy but you know we do like people have a certain vied they have an energy they dress a certain way that have a way of talking and a way of relating to people all these air really kind of based on who you are and then experience we have very specific experience that that makes up who we are so we had the opportunity the studio audience we to take a couple assessments before this class which I really appreciate that you all took the time to do that and I want to go in and first give a little bit of context for our internet audience about what these different profiles are and we can give references in case anybody is interested in taking in themselves but basically they are things that, um really can help you understand specifically who it is that you are and how it is that you're wired um so we'll get into those assessments in just a minute. I wanted to see if we had an example as we started to look at some specific skills uh which one of you would want to give me an example about what are some specific skills that you have that you have gained throughout the course of your life? Rodney, we'll start with you video uh been involved in video production one level or another for probably over ten years. Okay. That's that's one skill okay, what else? A whole list of things uh, right. Okay. Also been involved in music and different levels. I've been involved with a lot of youth organisations, so I think, uh, leadership wise uh, there's an aspect of one of the skills that I have um and I think just one big thing of people always told me is a kind of like an idea guy so I think that's a skill in itself just being ableto they call it ideation that's like kind of return, doesn't it? But I like idea guy better, right? You're kind of an idea guy, so you have the ability to come up with new ideas easily that kind of just come to you where you're just somebody says, hey, I have this I sort of idea and you khun brainstorm, how does it sometimes it's it's brainstorming? Sometimes it's seen other ideas and sort of adapting it tio particular situation, but sometimes it really is just I'll lie. For instance, I was in walmart trying to get ready to come here and I need it by an alarm clock, but he couldn't find an alarm clock than I thought I thought of an idea for an app right there so to sort of solve a particular product I won't say because somebody might steal right? Yeah that's your big idea that way but yeah it's something like that I think that for me ideas always kind of so things like ever knowed and johnny I'm always shining down wonderful so yeah, things hit you at random right random times that wall martin other places what what else? What about maybe some of more than like life skills? And you know, so in doing writing and you mentioned you do poetry you've written novels right? So a little different well different it's not just like business writing or something so it's creative writing I think one of the things that I realized you and sort of finding out my skills is that a lot of these things are pretty related in that they're there I'm a storyteller, you know? And so but they're just different forms of storytelling so it's either video or through my own creative writing or being on stage with music or just being involved with kids and talking to them and funny up their stories and helping them with their stories and, you know, helping using my experiences to my my stories to help their their story so and then with the ideas I think so it so it kind of it really is connected I think a lot in regards to you because the town to different things and just being a storyteller and I think going throughout life I always thought these were all sort of separate but I think they are very, very much connected yeah, you can start to see it can't you when you begin to see these particular components and how it is that you have used them before and how it is that you want to use them uh very much having that that creative entrepreneur but they're very specific tools that you have in having music did you notice jealousy is a theme for me a lot like I actually happy about my strength I encourage everybody be happy about their strength but I love music and I've always wanted to sing I remember you were on a tour to the philippines right recently and, you know, with all different places with a group and you had post videos on youtube and it was so amazing tau watch and there's something about that kind of connection that you can have with your audience when you're actually singing together and you're hearing that you know, hearing the music which which you can also be communicating via writing and you know via video production so it's kind of the special renaissance sole creative entrepreneur skill set yeah it's it's really interesting too, because when you when you started doing all those things and they do provide different feedbacks all right, well, you're standing on stage when you're seeing in a group on a corporate setting you know, there's automatic feedback but like, if you write a short story or poem, you don't even sure if anybody reads it, but when people do read it then they come to you and tell you, you know, it's a great story are ready and they give you compliments war where they may come back and say I hated there where they don't say anything at all video production the same thing you don't know, you know, sometimes you wanna upload teo teo teo or things like that you don't necessarily get that immediate feedback unless they leave a comment. So it's it's just really kind of understanding I had to understand and getting teo refine my story story telling is from that and start getting those different feedbacks that's part is why I'm here because I want to you I wanted to wrap all that stuff up into one sort of cohesive narrative and say, you know, I don't want it this way just be doing video production or just the writing or turn around and not do you know music I want I want to wrap it all together in some sort of some sort of package production well cool, you know, and I think part of it is when one of the reasons I like the ingredients metaphor is because I like food, but it also lends to the recipe metaphor, which is you could have many different skills. And there's mohr, you speak? You speak to call like two. Unfortunately, no, I was born and raised here. Okay. Okay, so but maybe around the family a little bit right here. You have a little bit, you know that that connection with its roots in the philippines but, you know, we can have this whole list of different ingredients, and if we had the time to go through a detail, right, we would find all kinds of very specific things, right? Technology. You know how to use an ever note all these things. Sometimes a matter of putting together a specific business is to wrap everything all of our ingredients in one recipe and tell a story about it. Other times it is just saying for now, right for the next project, which is really all that we're ever looking at. What are what is that particular recipe and which of the ingredients do I want to start to put in there? Because you don't have to use all of them, right? You might decide for this next thing that you do want to focus of mixing. You know, video with youth leadership with writing for example, right or, you know, mix and little pieces, but I think sometimes that is what can be frustrating, especially for somebody we're at the break we were talking about where you might also identifies a multi potential life right? Everything doesn't always have to wrap up into a totally perfect neat package, but you need to have a way of describing yourself that feels like you're honoring all the parts of who you are right when you're just introducing yourself in your background but when it comes to his particular business idea, would I invite you and folks on the internet and everybody here is to say you don't have to use everything at the same time right? You can choose to use other ingredients at a different stage you can start with one particular piece that you want to work with and then you can grow and expand it as you go through time, right? Jane had a similar experience khyber girl says I think I am rodney write poetry, work with young people and have random wal mart and shower revelation when I said that you could represent people out there they're ugo thank you running that is so cool I love that and thank you for sharing that right we're not see you're not alone you have a duplicate twins out there I used to have long hair that is fantastic. So so a first, I think, a first step of what you look at is doing that initial assessment, and I'd like to just get everything out on the table that you can think of, you know, one of the exercises, uh, knowing you might not have time to do it in detail here, but when you go home is to begin to brainstorm some of those things and really looking at all different components of your life. I know for me, I had a really interesting career path. I've worked in nonprofits, I lived in colombia and mexico, working with youth projects, you know? So I've learned some things no spanish, portuguese, french, from unit, different travels, I used to run a recycling center, so I know a lot about recycling and, you know, random kinds of little things that in some ways, can end up being these interesting little ingredients that you put into the first step is really have looking at for your own skills and some of your experience. What are things that you can put in here now? Another important part, I think, in terms of really integrating our whole experience, we don't have to put everything down on the board, but also our own personal challenges, sometimes there were rough things that we went through or there were difficult childhoods or there was a really traumatic thing that happened to us you know, sometimes experiences that have defined us I know I've I've often found um having personal experiences I was in a really, really challenging hard awful relationship in my twenties that was really hard and awful at the moment but I now in retrospect see it as a defining moment in my life that's allowed me to have a very wonderful marriage that's allowed me to put boundaries where they didn't exist before and whereas I wouldn't have chosen to go through it tohave the pain and suffering that was related to it I'm actually quite glad that I did have that experience because it's one of my ingredients it's something that makes me feel very passionate my husband told me when when we first started dating my husband is very kind and gentle person mike's met him before he's navajo very introverted very quiet and very kind person and he was teasing me when we first started dating and he said, you know like what's wrong with you totally teasing he doesn't say those things and I sat him down no kidding for thirty minutes and I said there is nothing wrong with me I am not broken I don't need to be fixed until he's strong and he kind of was like sitting back in his chair a little bit freaked out but it was because I had been in a situation where I was told all the time that I was wrong and that there was something wrong with me that once I crossed that that bridge I was not ever going back and that's something I think that can make me a good coach in a good mom and other things like that so taking into account all of our experiences are really important because they are ingredients they are defining things and remembering what we talked about this morning how sometimes we like to present the shiny perfect model of our lives to everybody it does not exist for anybody I've ever met in my life and I've met a lot of people in my life people who we considered to be super famous rich successful who have their own stories who have shame who have all these all these things that are part of our experience so all of these things were things that we want to capture so the first step in really understanding yourself is doing this list first part I'm going to give homework at the end of each day because I can because I'm a coach and coaches give homework and I'm hoping that also people are following along maybe at the break right as a cz you're taken inventory right down your list of of ingredients what are all the skills that you have what's that kind of experience that you have now a next really important piece of understanding yourself that we can start to expand is what's called your co native style and this is from kathy colby k o l b e and you can see her website that's right at the bottom of this light here and kathy has done some amazing work at understanding what she calls your m o your modus operandi how is it that you take action and it's specifically when you're in a situation where you are already moving and you're predisposed to take action so not when you're like me on saturday when I'm home finally after ten days on the road and I'm sitting with my kids totally relaxed on the couch playing with the dogs and the kids that's kind of not my modus operandi taking action right? The action would be this morning is I'm getting ready to work with all of you in the studio, right? You get in that mode of I'm going to be taking action and their different ways that we actually are wired to take action differently different combinations of things. So um the kolbe index which all of my studio audience took is a way of measuring what your cognitive style is when you're in a situation where you want to take action where you're ready and primed how do you take action and how do you need to be informed in order to feel comfortable taking action so there are when you take the test, the kolbe index, you get a description that looks something like this, so you have some different, um, elements you have fact finder, which is the first thing that's measured fact finders tend to like to do research, gather data, so if somebody is starting a business and they're a fact finder, let me know if anybody in her internet audience are fact finders. If I said, you know, we want to find out more to help brooke in her fashion business, who knows anything you know about starting a fashion business, they'd be the first ones that would be on google, and they'd be digging into research. They might really enjoy libraries, fact finders love to really dig in, and actually I need to feel like they have information before really moving forward and taking action. The next one follow through our is the particular component and and mode where you are ableto understand what are the different components for how you might organized or structure something. So in the math that we were doing earlier today about the different steps to start a business that would be an example of somebody is really good and follow through, you can kind of name and understand the different components as you're planning and organizing things right in your business. If you don't have a really high concentration of that and that's often where you might just feel totally overwhelmed all the time, like all the stuff is just in your head and that's when we need our friends who are follow through mike, you're kind of smiling and shaking your head two okay, we'll look at some of some of these mike is a to and follow through, right? So we'll talk. I saw your results too, so I know what is a huge strength for you when you're somebody who isn't really big in that you're like, whatever you know, like I'll figure it out when I get there, but sometimes you need somebody who can help you kind of to organize and structure things. The third component, quick start is one that, you know, mike in particular has a lot of strengthened and quick starts are really good at taking immediate action without a lot of information. So when you are a quick start, if somebody says, you know, hey, rodney, would you stand up and lead us in a song or something? I won't do that, I want to do it, but I won't then a quick start would be like, all right, cool, you know, I often describe it is the first person on the dance floor in a wedding and I really when I realized that I was when I was really little that and I'm also very extroverted so that's also a very different scale but that's a tendency where it's like let's do it let's get this party started you know somebody's got to start dancing and I remember being five years old that was my favorite thing to kind of get the party started on the dance floor right so quick starts don't mind jumping into something with very little information when it comes teo implementers that's that final piece of the the mod within colby which is where then you can actually implement and make things happen so you can have a plan you know what the plan is and then you can actually follow through and make sure I mean follow through I know it's confusing because follow through the other component but implementer is really about after you take action you can really make sure that everything happens very effectively and efficiently so we were lucky enough that e j was um gave us permission to share her results so we can look at a specific example of that and so we can see right interesting fact finder kind of halfway through right number five and the fact finder so a little how does that show up with you in terms of when you're moving forward a different things in your business? Yeah um I feel like I I'm really good at integrated information, so I kind of like do enough like, research from, like, different areas and then pull it together and in my work, like a nonprofit sites do trainees and that's something I get told a lot of like, oh, you know, I love the way like you explained stuff, but, um yeah, but still get out like, some of the deeper issues, so okay, so you need, like, you need a little bit of information, but you don't need, you know, huge amounts, you wouldn't have to spend tons and tons of time and research like enough to I know what you're talking about or have some examples or things like that, okay, I thought it was really interesting that you're actually equal in follow through and in quick start, which as a coach is kind of cool, yeah, yeah, because that way you're able to take action to move forward quickly, but you're thinking also systemically about maybe creative solutions toe help people. How does that combination show up when you're doing your work with your entrepreneurial mom's? Um, well, I use a tool called human design that really maps out your your and so your energy blueprint and so so it's, like I had, like, a whole library of, like, different coaching tools. But then I'm able to like, look at someone like design and be like, okay, this is the best tool for you where they'll explain like, you know, the situation that they're coming up against and then we could be like okay let's quickly like revise this way or be able to explain like okay that's why this is happening so um so yes, I guess I use it both like what the planning as well it's like the revising along the way yeah and you know what strikes me is it's because you have that follow through that you are thinking in terms of systems right thinking in terms of assessment so something like that you talk about always kind of going back to that framework in that map so that you can see where things fit you're you're digging in where you have enough information and knowledge about them where you khun make intelligent recommendations but you're not just like saying, you know, hey let's, just try this and do anything which may be if you had lower and less on your follow through then that would be the case that you might not be going so much toe frameworks and that that could be something is you won't begin to understand yourself that can really be one of the many unique differentiators that you have right when you're doing your work with with your clients and somebody who also feels a need for that somebody who had like a mike who has two and follow through might be like it feels so good to work with you because sometimes my ideas are all over the place and you always bring me back to this really cool picture that feels like it's customized for me because you have done the digging to really understand your clients you could begin to see where these things really happened now you happen to have two on the implementer which how does that show up for you in terms of like having once you know, kick off something or an engagement or a new project how do you handle the fact of really making sure that things get done over time? D'oh e I think like I feel like in my business like I haven't reached the promised land yet like I feel like I've been going back and forth between like the hero's journey and then backs like visioning and um and when I was like looking at this I just like read it really quickly I'm yesterday I was thinking that I liked the idea of like small projects like like I give myself a big project and so I feel like that that will help me with the implement is if I know like ok, I just had like this little one thing to do like in the next like thirty days and then you'll give me away like I feel like I need to work in burst and so so yes that was really insightful from I mean I'm not sure if I'm interpreting it right, but I feel like that's kind of what I took from it but tolling completely and then first of all for any kind of assessment that you do that it really is how you choose to look at the information and interpret it how it makes sense for you but it's it's a great example when you look at the kind of work that you might do it's one of the reasons why I also really like coaching I forget my exact combination, but I am also like nine on the quick start on dh low an implementer and follow through are very, you know, small numbers and so coaching is great because when you're in the moment you're totally in the moment right teaching or coaching or speaking but then you don't necessarily have to do you know, tons of follow up afterwards it's your client where you might give the homework they go off, they do their thing, you can help them tweak it, but it could be different than really overseeing a huge project so it's extremely significant what we're talking about here and understanding yourself is designing a business that matches enhances and supports your natural skills and strengths, right? So if that's the case then don't create a business where it's like some detailed membership site where you have to hand hold every single person through, you know, the next twenty four months and every day give them written updates to that make you feel like you want to scream and run from the room. Yeah, I knew it. Yeah, and the reason I know it is because of looking at some of these results don't put you in a situation where you have to focus on a lot of implementation. Yeah, um, do we have any questions come in or comments from our internet audience before I jump into another profile? Let's, check him out. We have we have point of view photography, who says that I'm a fact finder because I cannot make a decision and always overwhelmed I don't personally have our time making decisions as well. Sometimes that can be the case. So for somebody who's really strong, in fact finder and maybe really has doesn't have a lot of quick start, you can get analysis paralysis for you, like I have to think of the twenty five different mentions of this answer and talk to twenty two different people before I make it, which is where sometimes, if you don't have high quick start, you might want to talk to a friend. Who could help you, you know, to make some decision criteria or make a decision smaller so it doesn't have to be the big, huge thing, maybe it's a smaller step? Absolutely, yes, this index so as someone who has to implement other people's work like there's there's running that's where I get confused about how you can use this because there's running your own business and doing what you need to do, too, to take care of and nurture and your own business, and then if you're somebody who actually also helps people do essentially the same thing in their business that I'm doing in mine, and I also have to implement it, like whether I'm helping them the strategy or I'm actually designing something and having to finish it. Do you apply your cold bay index, too? How you are? I mean, some people be different, like I'll implement other people's stuff because I kinda have to, but because I mean it's well suited to me, but I don't necessarily do it for my own stuff, like, can you be different in, depending on, you know, your business model totally and let's look at yours, and we have have yours, so let let's let's dig in absolutely and positively, I mean, there's, knowing who you are and how you're wired. You have number four on the implementer so there's definitely you know there is and it's really just kind of a depth of strength that you have within a particular area you can find it within your work that that's just the perfect amount of implementation that you might do for your clients what what's the nature of the size or length project that you might do for a client well, that's gets into stuff hopefully we can talk about marty because projects contend to get really delayed and that's a frustration point that I really have and so I'm sort of almost wanting to move into a different model of business because either that or working with people who really are going to follow through because oftentimes clients can really delay things and I like to see things get done and so it's the stalling is is kind of khun b crazy making so so it can last anywhere from, you know, a month to two years if you know, on multiple projects like a huge branding project or something like that has multiple components um so so yes that's okay, well, that would make sense. It totally makes sense on that, you know, and I think one one of the ways that you can understand it I mean the cool thing is with most of us are working with other clients, right customers or clients is we understand ourselves, so we know how come we set ourselves up to choose businesses that leverage our strengths, but then also you want to know what is your client's titan? How did they take action? So sometimes there's a nice and and I think, had the quote, we don't see things as they are. We see them as we are. I wrote that down when I was a sixteen year old exchange student in switzerland on it totally opened my mind to realizing that not everything was like the way that I grew up in in san anselmo, california, and realizing that everybody did see the world differently. And so one thing that could be interesting there's kind of two frameworks, which will make e j half because she likes frameworks, one framework is around the colby how can you, uh, make sure that you're supporting people like if you're working with a client and maybe you're putting information in front of him or her, if they have a high need, is a fact finder toe have tons of analysis and data before making a decision that maybe you could help support that decision finding out, you know, by giving them lots of information, right? It could be sometimes that you're presenting the amount of information that you would need. Or because you're seven you are seven on the fact finder than maybe you're giving too much and you have somebody who's a quick start there like just tell me what to do like I don't want thirteen pages of you know insider you know, I have no idea how you present information, but all of a sudden you can start to lean in and understand it you know? Sometimes as a coach we can ask our clients to take these these kinds of indices and for me it's often very useful if I'm working with somebody over time where I can understand their m o so I confessed support them to know how they take action so that's one piece the second piece remember our squares have changed that we talked about this morning for martha beck your client might be in square one death and rebirth they might be in square two of dreaming and dreaming and scheming and so when you're trying to get them to make a decision on a particular brand, they're not ready to make that decision so that actually goes back to qualifying the kinds of clients that you want and really getting some good in depth and we start to talk about selling on day three on friday that's where I think we can talk about what airways that you khun screen sometimes it's a perfect client just not right now right and they think they're ready to jump in and do it but then they end up delaying and delaying because it's not a riel point of action for that and that's where I've also tried to shift into instead of you know designers like to call themselves you know, salute you know they're finding solutions to problems and I've been realising lately that more of the issue is actually being able to identify the right problem and so that's one thing I've been paying a lot more attention to you in the last couple of years is that oftentimes people come to you and they're surprised when I say, well, I don't really think that you need that it looks like you really need this instead and it's been fun working with the people who are open to helping you solve a different problem than the one they thought that they had eso um and that helps figure out where people are on the spectrum of how ready we are to move forward exactly right so it's kind of putting them in the right place and that's bringing out your inner don draper again to write where you can I feel confident sometimes when somebody says I think I want to change the name of my business and you can say actually I think the name is totally fine what you need to do is, you know, x y z with your brand um and it is like that that's part of how it is that you're helping your clients to define things but there's a lot of different components I think that can go into you know, the situation that you're describing but one is in really stepping back and saying do I know you know you don't have to have everybody take this particular index but you can ask them questions you know, like what would make you feel comfortable and making a decision? What are some of the specific you know, things that are driving you what what makes you nervous about this project or you know, any things to keep in mind which could give you the information um and I'm curious that we're talking about colby if there are particular questions or comments from our internet audience if people are self diagnosing which is always fun it actually is a statistically validated test so if you want to get your real results but sometimes we have an instinctive feeling for you know how we're wired yeah, we have a few people who are sharing their results rachel says that she is a seven three nine two greg d says that he's also scored himself and he's in nine four to seven nine four two seven so that's nine on fact finder too on follow through right nine four two seven four two nine four four on follow through two on quick start and then seven on implementation so that's totally fascinating so what okay question for studio audience and the internet audience where do you think with the same greg greg great where might greg struggle yes yeah yeah but I would love to work with them yeah why because he would do all of the fact finding and not make sure that we really knew what the market share was going on what you know challenge how to overcome challenges we were happening and then on the back and helping to implement and keep the systems running smoothly and then I could be the one being like all right let's let's get this going I could be the project manager okay but he wouldn't be brainstorming you know different ideas he might not actually kind of let himself be you know tio brainstorm and just play you know, before he actually build something I mean is that kind of a could be and greg tell us okay greg we're curious about we're saying we're making up all kinds of things about you cited for this and so we're getting some additional thoughts for him that that's not somebody you want to make sure he's following along today yeah, I think he'd be someone that would liketo work with people like really deeply or work with an issue really deeply and maybe work like you know like less people but like for like a longer period of time okay with that kind of the system and the structure what about as somebody mike that is super strong nine on quick start um have you worked with other clients particularly male clients that like don't have as much quick start where some of the places they can get stuck yes I probably just with around fear just around being standing at that ledge and be like oh crap that's scary and not you know wanting toe you know take take that leap you no fear of the unknown fear of uncertainty yeah so yeah that stuff that you khun coach through which you'll show us well but you tell your tell me from your perspective so how would you how would you coach somebody like that if they they're naturally you know they focus on systems and safety and implementation and that is a really scary point what airways that you would work with greg if you were sitting down in front of you well if drug has a girlfriend so you know at some point you approached a woman for the first time at some point you got into a car for the first time at some point I mean everything that greg has done in his life at some point for the first time he did it had no idea what he was doing and now he might even be really proficient and it so greg I know you're awesome a lot of things. Yes and greg says that has his main trouble is it's on quick starting? Yeah, that is where his biggest challenges are taking action exactly so here's here's the thing and it's it's what I love and I would I dislike at the same time sometimes when we start to talk about, you know, assessments and naming what who it is that we are it doesn't mean at all that we can't take action it doesn't mean that somebody who is a quick start can absolutely learn to, you know, really focus on implementation if they want teo, but often that goes to my basic premise about life, which is we all need each other right, it's rare that all of us have exactly the same skills and strengths, so maybe greg would need somebody who's a friend who was a really high and quick start maybe he'd want to work with a coach so somebody could help to make plans. Maybe the nature of the plants that he would make would be very detailed and specific. Or is this a quick start? You know, say, hey, go, you know, meet somebody in the whole foods across the street and I'll be like, cool and I'll just run right there for greg, you might get very specific instructions, right? So go up to the first brown hair do you know person that's over six feet tall you know who looks friendly by smiling at you and asked them this particular question that's a way that's going to make that action step much more feasible and it's going to be based on greg's need in this case for having structure and planning and in particular steps to follow through? Yeah, we're learning a little bit more about greg hey does work in web marketing ceo, and he enjoys lots of research and he's appreciated for all the inside that is so cool! Yeah, I'm really I'm really good tea. Yeah, yeah, he says he thinks he does need help with implementing with the coach that it's fantastic, you know, and that's really where I think we begin to look at one of things will be looking at is building our circles and our networks within your business that's also is a business owner where you figure out who are the resource is that you need to have around you. I have my wonderful assistant, sheila sanders. Hi, sheila, you are if you're watching who sits in the office right next to me and phoenix and I've learned to somebody who is a raging quick start who has low implementation, that I need to have people around me that could help take my crazy ideas and make them actually happen that can follow through with somebody who's having trouble accessing the web site or, you know, whatever it is, and so I've learned to surround myself with people like sheila who are really good at setting up systems and doing follow through when you are worked for yourself. It's not important that you do everything you just have to make sure it gets done, right? So that's really where you want to start to focus on that. So the beauty that I really love about colby is that it is based on how we actually take action. So it's, sometimes we get stuck, you know, this is my personality type of this is my myers briggs, but this is really what we're trying to help ourselves take action. So when you know what your profile is, then you can set up a structure that is really in harmony with with the way that you, you know, you really take action. And so you know, for you, jane, it sounds like you do have this kind of combination definitely fact finder is is the one you know, where you might research things more in detail. The way I think that you can help in what you're trying to do in your business of getting the right kinds of engagements with the right kinds of clients is by setting up some of your systems and structures teo assess people to qualify the right clients to come in and that's where your fact finder is gonna be awesome not to mention your thirteen years of experience, right? Thirteen years is it? I don't know since nineteen, ninety six wares from that for yeah, yeah, but, you know, I also found taking this I don't know if you guys also had this this but I find in my win it when there's not a lot riding on something, I'm I'm completely different. So when I had a huge garden space, all of a sudden I had all these garden books, but I didn't really want to read them. I just just dove in and did a vegetable garden, and when I cook, you look totally intuitively when I, you know, help somebody was something I just kind of dive right in, but I don't necessarily do that when when I feel like there's more at stake. So interesting, okay, yeah, you know, and one of the things that you could do just on when we start to talk about fear a little bit later on today, sometimes if it feels like there's more at stake or you're a little bit more afraid we can look at what is that thought that you have about what you're doing? Sometimes we tell ourselves that, you know, this is big and scary and you might be wrong, whereas if you approached it as if you were planting a vegetable garden that make might make you feel better and it might make the experience better. But did any of the rest of you noticed any other insights when you took if you got a chance to review your colby results for your cognitive style, did you notice any insights into that the rest of my studio audience? Yes, yeah, we have a question here about explaining the right side of the analysis here someone wants to know if you can explain the specify, adapt, modify and restore just add a little bit more context that that is a fact finder who probably asked the questions and, uh yeah, actually I don't I don't have the details to go into those specifics what I say because I'm a quick start, so of course I prepared on ly for the parts I was going to talk about in class. However, if you go to colby dot com, there is wonderful detailed information about each of those components and one kind of cool thing that happens when you go in and you take the assessment is that when you get your result, some of you might have noticed you view the like different slides with the information and then there's an audio that plays which is actually kathy colby the describes things more specifically so I'd rather that you hear it from her specifically but there is a lot more detailed information on the website about those particular components and that's an example for me knowing as a raging quick start those things that I'll dig into I would send it tio t j I think you know too in order to do that researcher to jane you know, to dig into it did have a great question that came in uh who somebody who is a fact finder plus quick start um oh no wait sorry, that wasn't the one this is from dan in the uk who says I'm a six five six three okay and I own a business what would be my best business partner how do you match? Yeah together um it uh I think it depends right what? Dan dan in the uk you know, I think what what it would depend on dan is one answer could be just get somebody who's the opposite, right? So get somebody who absolutely has the strength and the skills that you don't have that's not always the best answer that if you have a joint respect for each other, if you're somebody who's very comfortable working with people that are different from you where you could just get somebody to fill in the gaps where you don't have your strengths but that's not always the case, I think, for business partners, sometimes there can be a real clash of somebody who is, you know, really high in the quick start versus somebody really low as one example one contrive each other totally and completely insane because they're like, you don't think you just act and the other one's like you take forever to make decisions. This is awful. So what I would really look at is based on the business that dan you're creating that you want to go into partnership with, where do you feel are the particular areas not just in colby and taking action, but also in terms of your skills, right? The other ingredients? Where do you find the skill gaps in being able to serve your customers or your client's? Where the areas that you feel you really need that help? Because he was, what, six five six to I think that was right for dan. Maybe it's gone by in the streams and six three sixthree. Okay, so right, so three being lohan on the implementer, that is one area, I think just pretty much for anybody who's in business if you're not really somebody who likes going the long haul. You sell a product and you want to follow up and make sure the person got it and they liked it and they have a good experience and you nurture them along with a client, a customer that could be one area in particular that dan might look to have somebody who's higher you know, on the colby index but it could be a little bit dangerous sometimes just to say, you know, I'm just going to get the opposite of who I am because that doesn't always mix it depends on what what are the specific needs of your business at this stage of business and that's where you might wantto bring somebody in? Well, I love this suggestion from hell elise, who says it sounds like dan uk could work with greg weii formed a partnership you and they're not even here just on the internet that's awesome right tomorrow afternoon kyle will tell us why it's important to get a partnership agreement in place between dan and greg write everything goes well that's e j you're going to say something I had a question for you actually you started going into it, but I was just curious that I was surprised to hear that you are low on implementing like and so I just curious how you've been able to just be so successful and productive with that? Yeah, because I have a fantastic partners around me always yeah, I have definitely have always had when I had my consulting business I had leslie oyama who is a dear friend I had hired her when I was still at barclays global investors and she I used to call her my external drive because she always just had like all the details of the business you know, in her head I have known for a long time and I always invested in my business in having somebody who was able to deal with the implementation side of things right? So in terms of, you know, building out detailed project plans um a different times my business I've used virtual assistance to do things like scheduling and follow through with clients and then I made the decision which you know is a big one to invest in a full time person that actually has a full office, you know, that's right next to me because I know that's the right kind of combination I am able to get is done right I'm able to get things done where I set up a very specific task and I know that there's a deadline where we need to have it happen it because I do have I'm a little bit higher in the follow through so I can kind of create the plan and, you know, make take the action but it has to be where like as soon as I'm done implementing um my editor emily sent me a tweet that she was following hi emily she was following this watching creative life today and she'll know like a soon as I turned in that draft of the manuscript I was done and while we still have to do some editing but she's going to give me a deadline for that editing and so I am going to get that done because there's a specific time frame but once it's done it's gonna be totally done versus somebody who's really high in the implementer would tweak it and look at it and think about for the next book I'm going to make these kinds of improvements oh, so that's for me personally that that's really what it is that I have the way that I've set it up and having folks around you that have different strengths are really, really important uh so another piece another thing that we could do that we can look at, which is really helpful is our strength. And the gallup organization has done amazing work with millions of people where they've done assessments to look at different inherent strengths that people have the philosophy behind a strength based approach toe life and two business is that, uh for anybody who's been in corporate life have all of you have been in corporate life before? Have any of you not had corporate jobs okay, you know, you've never really been like a neck or pure non profit, okay, okay, kind of similar sometimes, right? I'm sure that some folks in the audience always been entrepreneurs, but often in a corporate setting, you have these performance reviews that come, everybody is just smiling right now and they're talking about it. What? Somebody said that performance review is where the manager doesn't sleep the night before and the employees doesn't sleep the night after sometimes right? So it when done well, it's a great thing where you're able to talk about performance, but often what you have is you have components of, you know what your performance rating and hear the things you did really well and hear the things that you need improvement on, right? What often happens then when you create a development plan for the year, what kinds of items are generally on a performance plan from where in your performance review to those to those items come from what you do well or what you need improvement on what you need improvement on, right? I mean it's makes sense like you're not strong in this area, therefore let's put all of our effort and energy in, you know, developing those weaknesses gallop says that is really not a smart approach what we should do is work on having people where they don't have natural strength within their job get rid of those responsibility, shift them to a position where they can focus on their strengths and then support the heck out of them to be actually developing and growing their strengths and this is something us entrepreneur sometimes especially those that love bootstrapping and doing it ourselves and think that we should be able to do it all we can get really stuck in and have that carry that same mentality from corporate life into our business which is you know, like I'm really not good at follow through or I'm really not good at accounting but I should be and so I'm gonna spend tons and tons of hours of doing that as opposed to saying this is what I'm great at and I'm going to do much more of that and then I'm gonna hire somebody who's who's really good at the other pieces right or figure out like maybe that's not what I meant to do in my business let me just change my business so I don't do all that other stuff right? So the philosophy of the strengths based approach is saying that we all do have inherent strengths and that the best way that we can actually grow and develop is bi learning even more about our strength so if you're a great speaker do even mohr speaker training go to duarte's visual story workshop and I work with nick morgan from public words toe really, you know, a great speech, coach? Many people would say, but I'm already good at, right? So why would I do that? What would you do it? If you're already good at something, why would you get more training to be amazing, to be amazing, right? Even better? And because often, when you do that, when you're working on your natural strength, that's, when you feel the best you feel in your zone so, uh, that when I was writing my book, I it's a blessing and a curse to be around very wonderful and smart friends, some fellow authors, people like dan pink, who wrote drive and whole new mind. Susan kane, who wrote the wonderful book quiet renee brown, who wrote daring greatly, which is a amazing book. All of them are really intense researchers, right? They spend, you know, dan did a whole special kind of research project for his book to sell us human and, you know, surveyed thousands of people to get all this data, and for a while, it was like I should be doing that. When I was writing my book, I should have data, I should be like bernie brown or like susan kane, and after a while was like, but I'm not I really not? And so if I try to become an author that has tons of research and data, I basically will never write a book because the whole thing will be horrible and experience will not be fun, right? I love stories I love highlighting people who were doing interesting things I love using humor, I like having, you know, little frameworks, housing, tuesay, stuff, right to help people take action, right? So by really knowing your strengths, it can also mean that you helped to coach yourself around thie compare and despair situations, right? Somebody else that you see who is, you know, within your field that you really respect, you know them as a colleague, they have different strengths than you have often, right? So stay on your in yoga mat is they say, in yoga, don't worry about what's going on around you, mike. So exactly what you just said is something I'm dealing with it, I have a book in me, but I don't want to do the rest search, and I'm just so I'm just curious, did you sew? Sew on your second book, body of work? Did you actually just do a lot of of the what, what you're good at, so the stories and you know, sharing stories of two different people and I did yeah examples and I did that and then I wanted to have there were a couple areas where I did wanna have research so I hired somebody mindy who was able to do some specific research to go into data and like pew research and looking at, you know, trends within the workplace and she's wonderful at it she must be like a thirteen on the fact finder even though the scale and it goes to ten and so that was a way that I was able to pull in some of the research and data where I needed it but when you think about it you know, especially when you're looking at something like a book uh first of all what we're going to talking about later issue no who is the audience and what do they need and what is your particular way of telling a story if you communicate to people in general when you're coaching when you're working with them in stories and in metaphors just like be mike right be who you are because you know when you're actually connecting with people in your effective there are some people I guarantee who'll write, you know, one star reviews on amazon who will say this is horrible she made the whole thing up micah made it all up you know, this is not for me that's awesome because that is a need that they have and therefore your book is probably not the best book for them but for somebody else it's going to really be the perfect the perfect thing in the perfect story so I think I like to think about it it's writing a book is very similar to also thinking about your audience research right for your ideal avatars and of course there are many different avatars for a book where can you provide information that's going to meet their need often books aaron ecosystems right people read to sell us human and they re quiet and they re daring greatly and then they read, you know, hopefully my book hopefully number thirty first they buy it right you know they read all these books within an ecosystem because they get different pieces of information from different books so there's no way you can provide everything to everyone but yeah, you know, it's I know that sometimes it's important to have some anchors have good sources of information a couple things to meet people's need for having some statistics and research but yeah, I would rather do anything than spend all my time and I just sounds horrible, right? And in the meantime they're these great stories which I was able to share that I'm so excited about, you know, so some people resonate in other ones won't that's that's exactly what happens in business um guy kawasaki some of you might be familiar with who has been a dear friend and a mentor to me when he first linked to one of my block post and I had used a picture of che guevara which is a new revolutionary figure which for some people they really like, you know, here in the bay area you often c'mon t shirts other people really have a very different reaction and so I had a whole bunch of people that were very offended that post in my post went viral a lot of people were writing negative things about it and um I really appreciated that it was different at first I felt very attacked and scared and everything about it like oh, I did something totally wrong and guy told me um he said, you know polarity is good there's no way you can ever please everybody the most important thing is that you really serve the people that are your ideal clients and that you want to serve and that is based on also the context of strength who you are who you are may not be the right fit for a certain kind of clients do not work with them it's not gonna be good for them and it's not gonna be good for you so in terms of the strength we had again another profile that we were able to share so vanessa in this case we have your strengths and I don't have this this isn't another case for strengths finder where you have uh detailed information were you able to read a little bit of your background? I did they actually have videos that go with each of the strength that are really awesome it's each person is telling the story of that that's their strength and so it's a it's a great way to kind of put yourself in that position that's wonderful get a little bit more information from it we can see in yours number one top strength is achiever that's totally interesting. Okay wu is the second one please tell us what woo hee I think will is something that sales people really need it so it's a way to connect with people right away and build a relationship just based on a few words kind smile and and being able to tell stories that people relate to you know I have a lot of sales. People talk about how the automatically start talking about kids because that's a good way to connect on an emotional level. So I think woo is just having that ability to really connect with people and you meant to do sales so right made me is it little is it also like to do with intuition or right connecting? Definitely you live in marin energy and right we really talk aboutthe positivity as a strength yeah you're saying yes so how does that manifest for you? Well, I remember when I was taking the assessment it talked a lot about how do you deal with people, do encourage them and encouraging was always something that I did because I really everything's hard, right? And everyone tells you you can't do something, you know, it gets tiring, so just encourage people and that's been my kind of philosophy, I think because I get so sick of people telling me I can't do something or something hard and so that's kind of my positivity is just encouraging people to explore, you know, pete, subsequently, people come to me for advice because they know I'm not going to like, don't do that, I'm gonna talk to them about ok, well, let's, talk about how you feel. Yeah, well and it's interesting, because your business is wine gifts, right? So yahiko friendly kind gifts okay, go friendly wine gifts. Um, restorative. What is restorative? Still restorative is if I could remember I remember what the guy looks like. I didn't know that was that was talking. Um, I don't remember it's really good, specific ones, but I wonder if you interpret it that way yeah, I can't remember, but I know it does have to do with, um oh gosh, I totally care well for wei can look it up at the break okay but you know, I think for some of the point of this is we look at your particular strengths uh and then we think about the spirit of your brand right the way that you communicate him here we're talking about finding gifts for different people right having kind of that positive connection uh being a natural good sales person where you could be connecting with people immediately established rapport some of these things are going to be particular ingredients that you can use that will be really, really useful for you to know in a sales process so here's a guest tell me if I'm wrong is that you do really really well when you're meeting with partners in person when you wouldn't like you meet with people like for the first time or you're at a trade show or something you're talking with folks absolutely yeah yeah yeah I do well on the phone too but yes okay in person absolutely in person or on the phone but like as opposed to just cause you have a website what you have is a fight right now right there's no brick and mortar partier business right now no not really I do meet with people in my office but not usually clients usually go to them if I'm going to meet with them, okay so you know, so that's an interesting thing when you start to talk about how you can use these particular ingredients to design an experience on your web site the things that you want to be naturally bringing through is the business owner is the sense of optimism right is the sense of connection of fun of interest where you might want to set up certain things where you can gather information from people to really know who they are and what's important to them and you know you might want to be I'm giving examples of how people are actually using the gifts right that you're given or, you know, interact with people on social media like you have some of this kind of natural you're not the kind of person it strikes me that wants to just be stuck behind a website you know where you just like pay a bunch of money for different you know seo conversion paper click to just get as many people at all funnelling through that there's a deeper thing for you about really serving people and enjoying them and having the experience of your wine be much more than the wine itself and my target my number one target and what I put my most sales energy into is actually working with companies and businesses doing custom wine gifts and doing because really I love doing the big orders helping them with an initiative helping them tio you know, for example, I had a client that sent teo all the account managers at a company that they were about to do a eh, you know, trade show with they sent them some wine with a little note, perfect pairing of the two companies and basically away to encourage them to stop by the booth for the trade show. Well, guess what? It was a great success. Everyone loves getting wine, and, you know, the tons of people stopped by, and it was really helped build a report, especially for an organization that doesn't really have a sales function of good, strong cells function. They have a sales function, but it's not, they don't have a lot of dedicated account managers and that sort of thing. So for them to do initiatives like that, really help kind of make them set themselves apart. So I really like to work with companies to do that with the one. And then the west by is a function for individuals who just wanna kind of order some wine, and it looks beautiful on they love it, and they send it off, then it's fine. So there's, I have really two elements, and then the website also employs, you know, it's, so that the consume the cut my corporate clients khun see what things look like? It had a good idea and they can reference and they can look at the wind notes and, you know, the people who want to do the research khun do the reese right finders exactly, which is good. We start to talk about particular offers and design. All of this can really feed into it, but you notice in this particular mix of ingredients that you have that by leveraging your strength right by really leveraging your strengths of creating this really positive experience by being a partner with, you know, folks you want to be partners with to make them look good, think about initiatives and projects. Now you're not just thinking about moving, you know, gift baskets or bottles of wine that that's going to really set you up for success. Now you have rodney has a different set of skills and strength. Interestingly enough, what's number one ideation and that's what's cool. Sometimes about taking these assessments is that it could just be validation for what you already know about yourself as we start to match it. Input, deliberative, adaptability, connectedness. So these being the top strengths that rodney has, you could begin to look at what it is that he had described in terms of his ingredients, right, having connectedness, doing lots of ideas right getting input from others being connected is something that can really really fit so for you in order to be in a business where you're just given a task by your clients and say just do exactly what I say would be a horrible fit wouldn't it if you had no input you couldn't be collaborative you couldn't come up with your own ideas yeah probably put my eye out it yeah I just I love I love being able to give input you just come up with ideas and just you know you know pretty and you know being in that I mean the adaptability one kind of first like we were talking in the break I didn't really they put it put a name to something that I kind of already knew but it's sort of categorized that but it really it's true it's in so many different things I have to be adaptable because of my sort of skill said yeah and it sort of projects that I do become involved in uh you know like a video of this this video is not working so we have to adapt and then come at it from a different direction or you know I mean anybody that I mean the video production guys here khun will you test nothing ever goes right you always have to be super super dumb adaptable exactly so and then I think that it does time with my eye ideation because you because you off. So sometimes I feel like I have too many ideas, you know? And and so what happens is, you know, this man at work, this might not work, so you have to be adaptable, warning you can't be married to two too many teo ideas. Exactly. Exactly. And so I have to be adaptable and the connectedness. Um, I really kind of saw it. Teo, I really see that in my own life, where individuals like yourself are coming, and I I got to know you because of my cousin write so and there's a reason why I am meeting certain people in my life, and they're coming at times in my life that where I really kind of need it? Yeah, you know, so I really feel like there's a sort of an overall thing, and, uh, and even the circle of friends and the other collaboration people that I work with, I'm finding that there they feel like they're on the cusp of something as well, yeah, sort of separate, and then we're coming together to a point where maybe there's some sort of movement going on, or maybe there's some sort of I don't want to see a revolution, but there's thiss cusp of something. The revolution in the revolution will be televised. You will film it? Yeah. I mean, I think it's a great, you know, it's a great example. You know, I'm just beginning to see where these pieces fit together. Sometimes the assessment's could help to name things we've already known and other times it gives us insight. But I think the key for understanding yourself in this very first stage of business is first to take the time to write out your different ingredients, your skills, your experience. If you have the you guys have all had the opportunity already of taking colby in the strengths finder map out this information and see, like what? What do I need to take from this is you take this first stage and we begin to move it through to test different business ideas. This could be something that you can use this decision criteria against everything else. So any final comments or thoughts from our internet audio chance, do we have anything? Yeah, we've had a lot of people commenting about their results from these tests, okay? And I think there may be some questions about what to do once they have these results. So terra di says she knows what her strengths are already. I just need to translate that into business advantages. How do people take these results and translate them yes, well, you know that's exactly what it is that we want to look at as we're building a business because when we start to look at very specific ideas first, you know, the next place where we're going on this entrepreneurial journey is looking at our ideal clients and customers and what their needs are where they live, so in one case based on who they are and what their needs are in the kind of business that she wants to start that's where we can start to look at specific strengths to move forward right in and making choices about business model and business structure that's where you make sure you choose a structure that's going to be enhancing your strengths so we'll definitely be addressing those things in the next steps to come. Great yeah, so we are about to break for lunch you want to get your just touched on that? Anything else people need to know about what we're gonna do when we come back? Yeah, I think we're going to go we've been in the land of us, which is really important it's a place for a lot of people get stuck though of thinking that business is just about me and what's in my head were really where the fun starts is in getting into the minds of our ideal clients and customers so that's where we're going to go next and we are going to finish today with jedi mind tricks we're going to go in the land of fear and come out feeling strong and courageous so that's where we'll go today? Great. Yeah, we have a few last quotes from the internet as we wrap up the morning. Okay? S o there was a lot of love for the greg and dan partnership. A lot of people were supportive of that. They have a website right now. Yeah, yeah, you know, somebody loved rodney statement about being a storyteller they said they're going to steal that one from you um terrorist said that she was so happy for tuning in the class she's already helped gain clarity and feel supported as an entrepreneur. So lots of great feedback so far yeah, I love that theme of you are not alone that you keep bringing up and that's again the beauty of the credibility classroom we can really feel like we're not alone everybody out there. Yeah, so I did a video siri's that cover some very specific things that people need to know when they're starting a business. So some specific video instruction around how to work with your ideal clients and customers going into a little bit more detail of the kinds of things that we've talked about here before, how you get a marketing plan up and running and how you deal with cem fear so, it's, a very particular set of videos that I recorded when I did work with my escape from cubicle nation community. So that's, one of the things that they will get is access to all of those videos. Awesome, and then we haven't met him yet. But kyle is coming tomorrow, and they're going to be some bonus materials there as well. So the package here is that you are putting together for everybody is really, really huge and an incredible offering. So, everybody, if you are going to purchase, there is a bible right beneath the video that you are watching right now and over break is a great time to do that. So, again, everyone, thank you for joining us. Thank you for a wonderful first half of the course. We will see you all back in forty five minutes, thanks everyone.
Class Materials
guykawasakienchantment.mp3
Startup Tools Video Library.zip
Choosing a Business Entity.pdf
Pamela Slim Presentation Slides Day 1.pdf
Setting Up Your Business Structure Checklist.pdf
Pamela Slim Presentation Slides Day 2.pdf
Pamela Slim Presentation Slides Day 3.pdf
stevenpressfielddothework.mp3
Ratings and Reviews
EVERY SINGLE WORD of this course is a pearl. An instant cure for analysis paralysis! I spent almost a year reading everything and attending every seminar/webinar that could be even tangentially related to my business, in order to validate what I already know (because you can't know what you know unless someone well-known knows it too, right?). The way this course is designed, it's like everyone knows they have what it takes to succeed, they just need to organise their inherent tools to best serve the structure they are building. There is absolutely nothing in this course that you can't use, adjust or quote to ensure your preparedness for moving forward with your business. I cannot thank Pamela Slim enough for generously sharing her invaluable knowledge and processes. Also, her guests, Susan Beier and Kyle Durand were perfectly chosen, equally generous with knowledge and just as easy-going. You can see why they form a mutual admiration society. The respect they have for each other, professionally and personally, is evident. The studio participants feel like they were cherry-picked, but in the best possible way; representing various stages of entrepreneurship, across a nice selection of fields. They each make major contributions to the sessions with their questions and their answers, as well as their sharing of experiences both personal and professional. Frankly, I have not been inclined to write a review before, let alone purchase a program. But this is one, like The Usual Suspects (if you don't know the film, please go find it), in which you will continue to find nuggets of information and want to refer to over and over again. I know I sound evangelical, but I really do feel like I've been offered the net I needed to go out on that limb. Watch for me, I may be giving your next course! Thank you Pam Slim! Thank you Creative Live!
I bought the class thoughting the illustration included in this course in the class materials , but its not , thats sucks , THANKS A LOT
Student Work