ASBO (Ad Set Budget Optimization)- How it used to work and what has changed
Azriel Ratz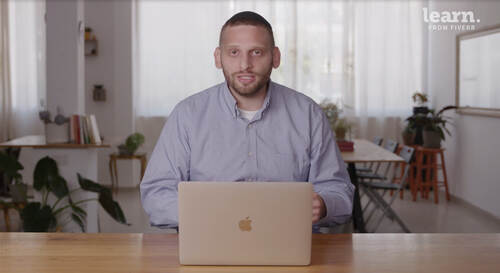 ASBO (Ad Set Budget Optimization)- How it used to work and what has changed
Azriel Ratz
Lesson Info
31. ASBO (Ad Set Budget Optimization)- How it used to work and what has changed
Lesson Info
ASBO (Ad Set Budget Optimization)- How it used to work and what has changed
about a year ago facebook released what I believe to be one of the most powerful tools that not enough advertisers use. That tool is called campaign budget optimization or CBO for short before I get into how CBO works. You need to understand how the algorithm works when you're not using CBO so that we can best utilize the CBO campaigns. So if you look at a single ad set by itself, let's say you're running a campaign with just one ad set and a bunch of ads. What will happen is naturally facebook will push some money towards one ed over another simply based on the criteria we spoke about before. Whether that's this one, ad is more engaging. This one has a key word that the person you're targeting might be interested in. So facebook will naturally select how it wants to spend within the ad set to all of the ads available. So what you'll see is that one Ed might get a ton of spend while another Ed might not spend that much. And that's simply based on the facebook algorithm testing out ads,...
finding out what works for users and then based on that data pushes out the ads that perform the best. Based on the objective we set at the campaign level. This is how ads work by themselves. And as you can see when you run a bunch of ads altogether, What ends up happening is some of them will spend a bunch of money while others might just spend or 20 cents or maybe nothing at all simply because Facebook believes this sort of ed would not work for this audience. This is how it always works and is the only way to run ads within a single ad set. There is no way to pick how facebook spends money within a single ad set. And this also used to be true within how facebook budgets on the add set level. So it used to only be possible to set your budget on the ad set level. So that would mean if I create six ad sets, I can have one with my email subscribers, one with my website visitors, one with my facebook page, likes one with the interest I come up with based on the interest grouping and finally, a look like audience to my purchasers. So I have these six ad sets And the only way it worked before was I would tell Facebook spend $10 on every one of these assets or 10 in this 1, 20 in this one whatever I wanted. And facebook would spend That money only on that ad set. So if I said I wanted $10 in the email to towards my email subscribers, it would spend every single penny only on the email subscribers. And what we end up finding out is that facebook is gonna end up reaching groups of people within each of my assets because I'm forcing facebook to spend within each of these different audiences. But now let's look at what happens when you use campaign budget optimization. If I say, instead of saying let's spend $10 in each, which would mean 60 total dollars spent per day instead of what I'll say is I will set my budget At the campaign level and tell Facebook spend $60. So I'm spending the same $60 as I would have at the ad set budgeting. But facebook is going to use its algorithms that we've talked a lot about already understanding how users by who buys, where they buy the type of person that might be interested in buying. He uses all that data and decides based on all of the groups you're targeting the email subscribers, the website visitors. The interest targeting the lookalike audience who they think will most likely convert on the objective you've set On the campaign level. And what you end up finding is that many times they don't end up pushing money evenly. The email subscribers might only get $5 while the interest targeting can get 70% of the budget. So this works out in theory, fantastic. Instead of having to pick how much each ad set should spend. I'm just telling Facebook, here's my budget of 50 bucks, $100. Figure it out and you know, they might do a great a great and fantastic job. The problem is that facebook's data is only as knowledgeable as it has based on unique users. So if they see that, john john loves buying stuff, right? But just because he loves to buy stuff, it doesn't mean he loves to buy your stuff while mary she hates buying stuff. The thing is that she loves your store. So even though she never buys online ever when she sees your product she will buy. So while facebook has the data for people, whether or not they would generally by that might not equate to the same thing as someone who buys because they know who you are. That's why it's so important to make sure that your custom audiences, Your facebook page likes your page engagement, your email subscribers, website visitors, they're getting the attention they need. Even though in general facebook might say this user might not be so great. Normally we want to make sure that we're able to push money towards these audiences so that facebook can properly test them to make sure that I'm getting all the sales I can get from my custom audiences. So the rest of this chapter will simply go through different tactics we can use to use the power of the CBO the power of campaign budget optimization without losing out on the data we have from custom audiences. Knowing that it's very likely someone on my email list will probably buy faster than a random lookalike audience that I'm targeting. So using the data I know I want to manipulate the algorithm to push more money towards my custom audiences allowing me to get the best results I can on facebook
Class Materials
Chapter 2 Exercise (Example).pdf
Chapter 4 Exercise (Example).pdf
Chapter 5 Exercise (Example).pdf
Chapter 6 Exercise (Example).pdf
Ratings and Reviews
Excellent course! Know quite a bit about FB ads but picked up some really useful tips. Expert teacher. Well structured and clear.
He is so far the best teacher on Creative Live in terms of Facebook Marketing. I learned many new things on his video and can apply to my own ads to make it better. His ways are very informative, constructive, and consistent. He focuses on the problem and solves it, no beating around the bush and no talking unnecessary self-help lessons. Please bring more teachers like Azriel Ratz to Creativelive.
Awesome Course I took on creativelive for the first time.
Student Work