CBO Tactic 1: Multiple Campaigns
Azriel Ratz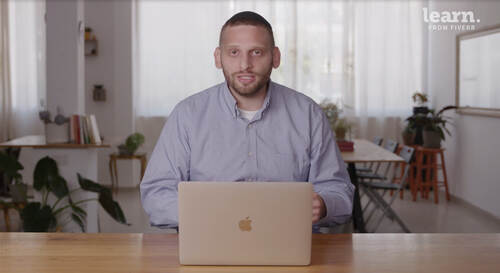 CBO Tactic 1: Multiple Campaigns
Azriel Ratz
Lesson Info
32. CBO Tactic 1: Multiple Campaigns
Lesson Info
CBO Tactic 1: Multiple Campaigns
So this is the first tactic on how to best use CBO when you're trying to push spend both towards cold and warm audiences at the same time. The solution is to do two separate campaigns, make a single campaign with all of those cold audiences, Your friends on facebook page likes your interest, targeting your lookalike audiences and then create a second campaign only with your warm audiences by separating out the warm audiences into their own campaign. You're effectively forcing facebook to spend money on those warm audiences, even though they might say, well that interest group might have more people that are normally buyers were able to push money towards these warm audiences by simply putting them in a separate campaign. So that is the easiest way to set up your campaigns. If you want to make sure you're warm audiences are getting the attention they deserve, simply create a second campaign and put money only targeting your warm audiences by doing this. You are still leveraging the CBO ...
by letting facebook look at all of your warm audiences. Whether that there facebook page engagement or email subscribers and look within only that pool of people and say who are the ones most likely to buy. So I'm still leveraging the power of CBO, but I'm pushing facebook's hand to make sure it's only reaching the warm audiences. So here's an example of a client that we did exactly this. We ran the campaign on Cboe with a dozen audiences different lookalikes interest, video views. And we found that in the end of the day, The campaign spent several $100, but it only spent $1. on the email list. And we said this email is the most powerful list. We have these are people that have bought many times from us in the past. And yet facebook only spend a dollar 65. How do we make sure that we're able to get more spend out of this audience? So what we did was we simply created a second campaign Only with the email list and we ended up spending almost $700 from on that list. And if I remember correctly Return on that list was 13.66 times return on that audience. So if we would have just kept it in the CBO By itself, if we would have kept it in the CBO with all those other audiences, we would never have gotten this return. We'd never have made almost $18, From this one audience. But it's because we knew that the email list would be just that powerful. We were able to remove it from the CBO, make it its own unique campaign and let it run by itself, pushing all the money toward that list and generating almost $18, in revenue for the company
Class Materials
Chapter 2 Exercise (Example).pdf
Chapter 4 Exercise (Example).pdf
Chapter 5 Exercise (Example).pdf
Chapter 6 Exercise (Example).pdf
Ratings and Reviews
Excellent course! Know quite a bit about FB ads but picked up some really useful tips. Expert teacher. Well structured and clear.
He is so far the best teacher on Creative Live in terms of Facebook Marketing. I learned many new things on his video and can apply to my own ads to make it better. His ways are very informative, constructive, and consistent. He focuses on the problem and solves it, no beating around the bush and no talking unnecessary self-help lessons. Please bring more teachers like Azriel Ratz to Creativelive.
Awesome Course I took on creativelive for the first time.
Student Work