CBO Tactic 2: Ad Set Budgeting Limits
Azriel Ratz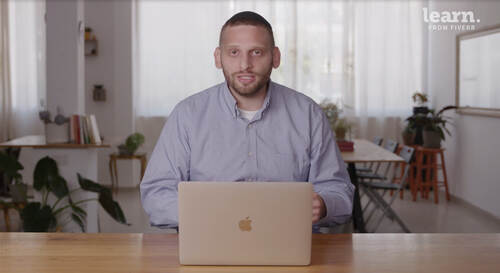 CBO Tactic 2: Ad Set Budgeting Limits
Azriel Ratz
Lesson Info
33. CBO Tactic 2: Ad Set Budgeting Limits
Lesson Info
CBO Tactic 2: Ad Set Budgeting Limits
let's say you don't want to separate out individual audiences into their own campaign. You want to keep it in one campaign. So you know this one campaign is pushing this one offer to all your audiences. But you still want to leverage the power of CBO without losing out on potential people like this email as we just spoke about. So facebook actually has a tool within the ad set level called ad set spend limits which allows me to set either a minimum spend or a maximum spend for any individual ad set. So if I know that one audience could potentially be way more powerful because their email list, I should set a minimum to make sure this should at least spend $10 a day. So even though the CBO is set to spend $100 I want to make sure every single day this audience gets at least $10 to make sure I'm spending something on this audience and the same thing can be done with a cold audience. Let's say you're you're nervous, I don't want all the spend to go to this random lookalike audience that's...
untested. I don't even know if it works. So you can set the maximum budget and say it's true we have $100 to spend but don't spend more than $40 in this one answer because I still want Facebook to continue testing other audiences. So this allows us to basically without requiring us to use ad set budgeting, we could still leverage the power of CBO while forcing facebook to either spend a minimum or a maximum on anyone AD set to enable us to spread out the budget more evenly.
Class Materials
Chapter 2 Exercise (Example).pdf
Chapter 4 Exercise (Example).pdf
Chapter 5 Exercise (Example).pdf
Chapter 6 Exercise (Example).pdf
Ratings and Reviews
Excellent course! Know quite a bit about FB ads but picked up some really useful tips. Expert teacher. Well structured and clear.
He is so far the best teacher on Creative Live in terms of Facebook Marketing. I learned many new things on his video and can apply to my own ads to make it better. His ways are very informative, constructive, and consistent. He focuses on the problem and solves it, no beating around the bush and no talking unnecessary self-help lessons. Please bring more teachers like Azriel Ratz to Creativelive.
Awesome Course I took on creativelive for the first time.
Student Work