Tactic 5: Creating a Best Performing Ad Campaign
Azriel Ratz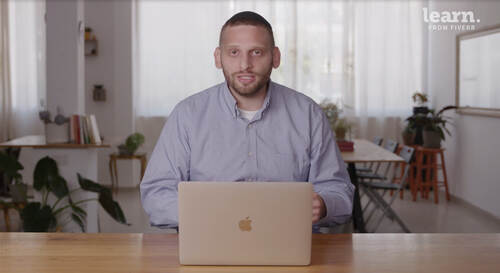 Tactic 5: Creating a Best Performing Ad Campaign
Azriel Ratz
Lesson Info
36. Tactic 5: Creating a Best Performing Ad Campaign
Lesson Info
Tactic 5: Creating a Best Performing Ad Campaign
So this strategy is actually very interesting because what does is it basically leverages the data you already have from your other assets and pulls all of them together into a single ad campaign. So if you look at the last two months of data And you find that there are some winning ad sets, you have, you know, the top 10 winning ad sets. These are assets that have spent a significant amount of money, maybe over $ in total in the last two months and they still are keeping up the return that we're happy with our the cost per sale, we're happy with. So we could bundle all of those assets together and put them in a single CBO. What happens is facebook now knows these are already such great high quality performing ads because they've worked in other campaigns. So by taking those best performers and moving them into their own campaign, facebook can now budget how they see fit, knowing that these are all the best performing campaigns. So this is a great, another great way to leverage the dat...
a of facebook to allow facebook to test as they want within different assets while only allowing them to test with the best performing ads.
Class Materials
Chapter 2 Exercise (Example).pdf
Chapter 4 Exercise (Example).pdf
Chapter 5 Exercise (Example).pdf
Chapter 6 Exercise (Example).pdf
Ratings and Reviews
Excellent course! Know quite a bit about FB ads but picked up some really useful tips. Expert teacher. Well structured and clear.
He is so far the best teacher on Creative Live in terms of Facebook Marketing. I learned many new things on his video and can apply to my own ads to make it better. His ways are very informative, constructive, and consistent. He focuses on the problem and solves it, no beating around the bush and no talking unnecessary self-help lessons. Please bring more teachers like Azriel Ratz to Creativelive.
Awesome Course I took on creativelive for the first time.
Student Work