Track the metrics in Ad Manager
Azriel Ratz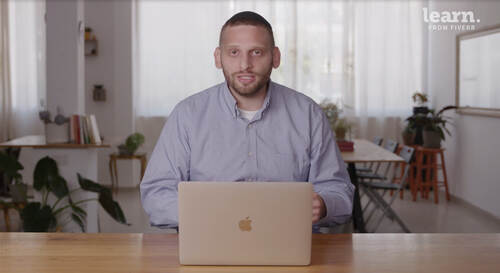 Track the metrics in Ad Manager
Azriel Ratz
Lesson Info
4. Track the metrics in Ad Manager
Lesson Info
Track the metrics in Ad Manager
so now that you know which metrics are important, we want to be able to see all of those metrics laid out in front of us in the add account. So for some reason I don't really understand facebook hates actually being helpful when you use the platform. So they have this setting setup of columns performance which is very little data. It just shows you is the ad active. How many results do you get? How many people do you reach? How much money you spent and just a few other metrics cost per impression and that's really it. So what we wanna do is we want to make sure we're able to see all of the metrics we need so we click here into the column section and switch to performance and clicks. This already will give us a ton more data. The first one is very important is frequency which is the number of people the number of times any one person saw your ad. So this number is simply the number of impressions divided by the unique reach and from there you're able to see this frequency as you move on...
you find even better metrics cost per link, click cost per all click and how many purchases but we want to go even deeper into this data. So you click here into columns and shoes customized columns from here. You want to make sure to add all of the metrics. You're going to need to track every step of your funnel for your audiences. So since this client is e commerce we want to make sure that we're we're tracking the cost per add, add to cart checkout, initiate payment, payment info and purchase. You can easily do that by selecting standard events and simply going through the metrics you care about. So again we said add to cart total and cost. We're gonna move down to check out again total and cart and total and cost. Then we're gonna go to purchases. So if you can't find it, you can simply type in purchases right here and you're able to find total cost value and return on ad spend Now before you click submit, you want to make sure to scroll through here and uncheck all these boxes if you don't need them. So here on the side it will actually split out the conversions for your mobile app and your website. But if you don't have a mobile app, don't have more columns than you need. So simply uncheck all of the columns if you don't need it. Since this client does not have a separate app to track those conversions were able to just uncheck all of these boxes and we're almost done. Just a couple of more. Mm hmm from here. You hit apply. Oh sorry. There's one more from here here from here. From here. You hit apply and now you're able to get so much more data as we scroll across first. We're able to see the number of results, the amount of budget spent you keep on scrolling. You see the cost per impression. That was the first metric. We need to look at cost per click, the second metric and then you're able to follow through, how much does it cost per add to cart? How much does it cost for initiate? Check out how much does a purchase cost and then how much you're actually making and the return on ad spend. So now that this is all set up, you're able to run any campaign, it doesn't matter if it's for purchases for link clicks for video views, you're able to see the data for any one of those campaigns showing how far these users actually got in your funnel. So now that we know which metrics to look at where and how to react to any specific metric from the last lesson, we know exactly what needs to be tweaked because we can see everything here in front of us. The only metric of the four that we mentioned that doesn't show up here is time on site. And the best way to track that is simply with google analytics. It is beyond this course to show you how to set that up. But it is super simple. Just get your google analytics set up and you will be able to see exactly how long any user comes to your site. So from here, you now have one more step. You know, you have to make sure to save those columns and name it funnel, you can name it whatever you want. Sales funnels, clicks okay. And set this as default. Now, anytime you come back this is by default, what facebook will show you whenever you want are running ads simply come here, see what campaign is active, see how much it's costing and directly from here you can see should I be increasing my budget? Should I be turning off specific ad sets? Should I be trying new ads from here? You're able to see all your metrics and know exactly what to do every time.
Class Materials
Chapter 2 Exercise (Example).pdf
Chapter 4 Exercise (Example).pdf
Chapter 5 Exercise (Example).pdf
Chapter 6 Exercise (Example).pdf
Ratings and Reviews
Excellent course! Know quite a bit about FB ads but picked up some really useful tips. Expert teacher. Well structured and clear.
He is so far the best teacher on Creative Live in terms of Facebook Marketing. I learned many new things on his video and can apply to my own ads to make it better. His ways are very informative, constructive, and consistent. He focuses on the problem and solves it, no beating around the bush and no talking unnecessary self-help lessons. Please bring more teachers like Azriel Ratz to Creativelive.
Awesome Course I took on creativelive for the first time.
Student Work