Have a business plan BEFORE you have an advertising strategy
Azriel Ratz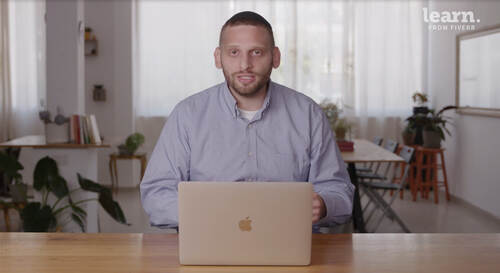 Have a business plan BEFORE you have an advertising strategy
Azriel Ratz
Lesson Info
6. Have a business plan BEFORE you have an advertising strategy
Lesson Info
Have a business plan BEFORE you have an advertising strategy
in the last chapter we discussed the four metrics CPM cost per impression CPC cost per click time on site and conversion rate. Now we need to understand how to actually optimize each of our ads in order to get the best results that we can in this chapter, what we're going to cover is basically the cheat code of facebook ads. If you understand how the facebook algorithm thinks you're able to reach any of your people whatever audiences you want for a lower price than all of your competitors. So now before we could dig into how the algorithm works we need to take a step back. We need to understand why we're even spending money on facebook. I have talked to so many businesses and almost every time when I asked them what they want out of their facebook ads, they don't really have a clear answer. I want to make my video go viral. I want to get lots of email subscribers. Why are you actually spending money to do any of these things? If I told you today you'll have a million views on every one...
of your videos but not a single person will actually buy from you. Is that what you really want? So step number one is to understand why am I putting any sort of budget into my facebook ad campaigns? And only now after you've answered that question for your business, can we dig in to how to manipulate the facebook algorithm to get you the lowest cost impressions for your target market
Class Materials
Chapter 2 Exercise (Example).pdf
Chapter 4 Exercise (Example).pdf
Chapter 5 Exercise (Example).pdf
Chapter 6 Exercise (Example).pdf
Ratings and Reviews
Excellent course! Know quite a bit about FB ads but picked up some really useful tips. Expert teacher. Well structured and clear.
He is so far the best teacher on Creative Live in terms of Facebook Marketing. I learned many new things on his video and can apply to my own ads to make it better. His ways are very informative, constructive, and consistent. He focuses on the problem and solves it, no beating around the bush and no talking unnecessary self-help lessons. Please bring more teachers like Azriel Ratz to Creativelive.
Awesome Course I took on creativelive for the first time.
Student Work