How Facebook Spends your money
Azriel Ratz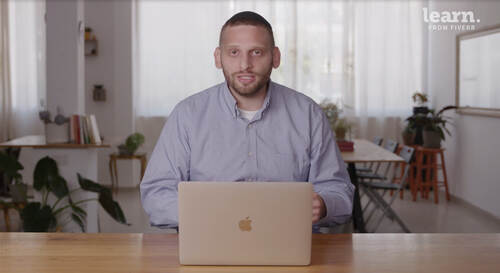 How Facebook Spends your money
Azriel Ratz
Lesson Info
7. How Facebook Spends your money
Lesson Info
How Facebook Spends your money
if you learn nothing else from this course, This topic will likely change how you forever run ads on Facebook. So now that we understand what our business objective is when running ads we want to make sure Facebook is targeting people based on that objective. So if you're looking for conversions, you need to make sure you're telling Facebook to target for conversions, why is this so important? So let's imagine for a second we have a look alike audience in the United States. If you do just 1% audience, that will be 2.2 million people. So I'm running ads to this group of 2.2 million people who've never heard of my business before. When you select the objective on your ad campaign, whether that is video views engagement, reach link clicks at installs or conversions, facebook will hand pick within that audience who should be the people that see that ad. Do you know people who just watch lots of videos on facebook? Well if you run a video view ads, those are the people you're gonna reach, T...
hose people are likely not going to be your buyers. So if you're telling facebook that you want, video views when really what you want is conversions within the audiences you're targeting whether that is a look alike audience, a custom audience of your email list or some interest based targeting facebook isn't just targeting the whole pool of people that are available to target their specifically reaching out to people that convert on the objective you're asking for. So again, if you asked for link clicks, you'll get a ton of link clicks. If you ask for video views, you'll get a ton of video views. But it is very likely that the people you're talking to are not the people that are going to convert on your business objective, which is why it is so important to first define what is it that I want from my ads and then within your campaign to tell facebook exactly what you want, tell them I want conversions, then you tell them I want to pay the lowest amount for that conversion, which is again can be done within the ad set level of your campaign. So just simply changing the way you run ads to choosing the actual business objective you want from your campaigns and telling facebook what you want out of it, whether that's cost caps, minimum return on ad spend or highest value. You can tell facebook directly in your campaign and you will get out exactly what you want.
Class Materials
Chapter 2 Exercise (Example).pdf
Chapter 4 Exercise (Example).pdf
Chapter 5 Exercise (Example).pdf
Chapter 6 Exercise (Example).pdf
Ratings and Reviews
Excellent course! Know quite a bit about FB ads but picked up some really useful tips. Expert teacher. Well structured and clear.
He is so far the best teacher on Creative Live in terms of Facebook Marketing. I learned many new things on his video and can apply to my own ads to make it better. His ways are very informative, constructive, and consistent. He focuses on the problem and solves it, no beating around the bush and no talking unnecessary self-help lessons. Please bring more teachers like Azriel Ratz to Creativelive.
Awesome Course I took on creativelive for the first time.
Student Work