Facebook Marketing for Small Businesses
Nathan Latka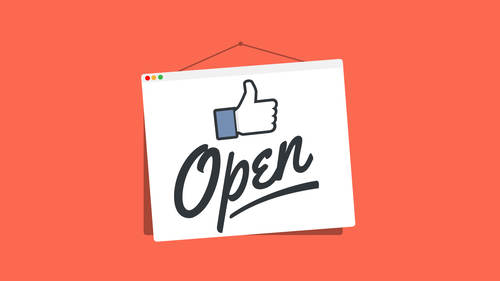 Facebook Marketing for Small Businesses
Nathan Latka
Class Description
If you're a small business owner or creative freelancer, everyone you know has declared that you "should" be using Facebook® to promote your work. (After all, with over a billion active users, at least a few should be interested in what you do.) But making a page for yourself and getting a few likes from friends won't do your business any good.

Learning how to take full advantage of the remarkable marketing power of Facebook can feel overwhelming, but it doesn't have to be. Facebook marketing pro Nathan Latka will show you how to use this powerful social media hub to attract customers, turn them into fans, and drive sales. Focusing on the concrete, practical skills you need to harness the full power of Facebook, this course will guide you through setting up, optimizing, and monetizing your company's Facebook page. You'll learn Facebook marketing tips about:
building your email list via Facebook
using Facebook to pitch, sell, and close
getting likes, shares, and comments
managing your Facebook page efficiently and effortlessly
and more!
Whether you're looking for your first 100 likes or your first 10,000, this course will make Facebook your most powerful marketing tool.
Class Materials
How a Ski Resort Hit 30 percent Email Conversion Rate via Facebook®
How an Island Inn Captured 25 of its Facebook® Fans Emails
How Mixed Bag Designs Captured 582 Emails with a Facebook® Campaign
How To Craft the Perfect Facebook® Post
The Secret to Stunning Visual Content
What Do I Share on Social Media by Kim Garst
Ratings and Reviews
Excellent course; watching in 2017, and it is still very relevant. Nathan is a wonderful speaker - he limits his slides to actionable tips & tricks and dives deep into the nitty gritty, using real-life examples and constantly referencing audience members and their businesses. I find this so helpful! The audience members have vastly different businesses, so their input is varied and valuable. To put it simply - Nathan doesn't simply reiterate the information on his slides, which is a personal pet peeve of mine. It is absolutely worth your time to sit down and listen to him - he is concise, doesn't water anything down, and he is constantly engaging in a dialogue with the audience. For such a time-consuming course, I believe it is important to get enough value for the time spent - Nathan definitely delivers! I see many reviews here accusing Nathan of self-promotion. I do not find that to be an issue. Yes, he references his business, and hats off to him - this in itself is a wonderful example of marketing. He is not over-bearing with his promo, keeping it relevant to the topics he talks about. I am taking a lot from this course, even though I have already attended quite a number of other workshops and have read tons of literature on the topic. Check it out!
Nathan's teaching style is engaging, entertaining and extremely informative. This class is jam-packed with really useful, actionable steps and suggestions. Not to mention Nathan's introduction of some fantastic new technology that really knocked my socks off! Thanks you Nathan Latka and CL Team. REALLY impressive stuff!
This program is fantastic. I've only watched the first two videos and, with the changes I've made to my Facebook page and profile, feel like I've already received my money's worth. Thank you!
Student Work