FAST CLASS: Legal Survival Guide
Craig Heidemann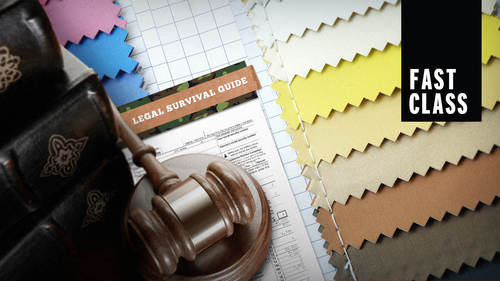 FAST CLASS: Legal Survival Guide
Craig Heidemann
Class Description
Ready to turn your creative side project into a thriving business? Join Craig Heidemann for an introduction to the business and accounting principles every creative professional needs to know. 
In this class, Craig will take you step-by-step through the process of setting up, running, and growing a small business. You'll learn how to use QuickBooks to manage your finances, including managing client contracts and invoices. Craig will also help you navigate the potentially confusing tax, legal, and copyright issues surrounding small businesses. You'll also learn how to contract and/or hire people to do the tasks you can't do yourself. 
Whether you're just starting out as a business owner or you're a longtime entrepreneur ready for a refresher course, this course will give you a roadmap to business success.
Class Materials
Checklist for Starting Your Business.docx
Creative Pro Retirement Plan Summary.pdf
Model Release Long Form.pdf
Tax Considerations For Business.xlsx
Tax Deadline Checklist.docx
Ratings and Reviews
Student Work