Create Habits Of Mindfulness
Cynthia Ackrill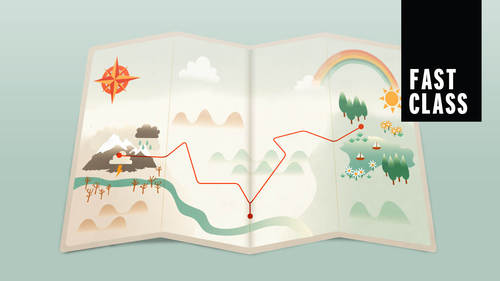 Create Habits Of Mindfulness
Cynthia Ackrill
Lesson Info
16. Create Habits Of Mindfulness
Lesson Info
Create Habits Of Mindfulness
So you want to create habits of this mindfulness. One of the ways to do that is to tie habits together. I'm going to get really into that in the third session day, but tying habits together is easier for a brain. You already have one habit. We've already developed this neural pathway that brushes your teeth every day. Imagine if you got up and had to think about all of that, up, down back forth, you already have the habit you have away your brain made it easier, so now you can add to it a habit of mindfulness and this is just an example, you guys your creative, you're going to come up with your own ones. Um and I would love to hear your thoughts you come up with when you brush your teeth great time to take a breath and decide what your mindset is a great time. What are other great times to just q into something you're already going to do and tack onto it, pick a mindset. So really, again, what we're doing is connecting dots, we know what makes us function and we've got to create habits...
to help us function. We've got to keep repeating those things that we intend, we've got to put and you could, I wish I had this on one of those things where you could play around with, like, you know, those balls with the strings that come, because you could keep playing this around, they all interconnect and when we connect, we really start to feel it. So I would love if there's someone um in the online community who wants to offer something, or one of you three wants to offer something to coach around, just reframing something, something you want to play with that you'd like to reframe. Maybe it's something that you're just tired of being frustrated about, or it's something you kind of know, there's another way to look at it and you just haven't found it yet.
Class Materials
Keys to Creating Strategies to Ease the Drain of Stress.pdf
Stress Is Optional Workbook Parts 1 and 2.pdf
Stress Is Optional Workbook Part 3.pdf
Ratings and Reviews
How do you write the video text and it function with the video at same pace, this is mooc, is mooc allowed outside coursera, this is so imp. for my courses. I want feedback.
Student Work