Succeeding With Your Goals
Cynthia Ackrill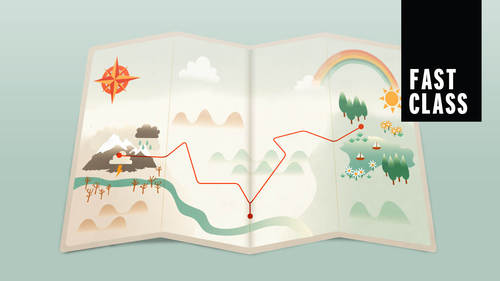 Succeeding With Your Goals
Cynthia Ackrill
Lesson Info
25. Succeeding With Your Goals
Lesson Info
Succeeding With Your Goals
we just went through all the different reasons. We pick something to make a goal and we fail. So we're going to use that information to set ourselves up to not fail. That's the point to set ourselves up to succeed. Not that failures, bad failures, just data failures. Some, sometimes some of the best data we ever get. But we, we have to explore that data. We have to mind the data to take it into the things that are going to help us. So that's what I want to work on in this next two sessions and hopefully that will be fun. So put on your research attitude and your, your curiosity and the light playfulness of you know what if I pick something and I really tried to go for it and I felt really good about doing that and I get to write Cindy back in two weeks and say I am doing it, I'm really, really doing it. And in two months you write back and say I do it all the time. It's a habit. I've wired my brain until I have a habit. And that's what this is about. Stop Because lots of us have tons o...
f intention. The things we intend to do. We're overwhelmed with things we intend to do, but we don't get the outcome we want. And the missing step is that plan. The missing step is having a strategy that really puts it into place. So it's time to call it out. I want you to think yourself. I will blank blank blank. I will. What? What is that thing that's calling you? What is that thing that's saying? If I do this, I'm excited to do it. I'm going to have more energy from doing it. I'm going to be adding to my life and nourishing myself.
Class Materials
Keys to Creating Strategies to Ease the Drain of Stress.pdf
Stress Is Optional Workbook Parts 1 and 2.pdf
Stress Is Optional Workbook Part 3.pdf
Ratings and Reviews
How do you write the video text and it function with the video at same pace, this is mooc, is mooc allowed outside coursera, this is so imp. for my courses. I want feedback.
Student Work