Identify Your Journey
Joyce Maynard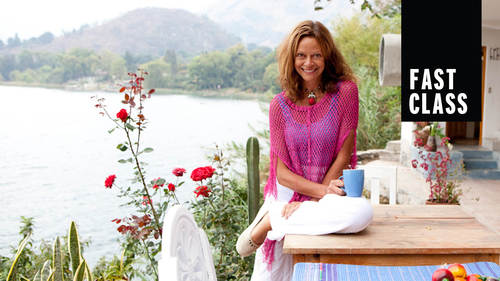 Identify Your Journey
Joyce Maynard
Lesson Info
4. Identify Your Journey
Lesson Info
Identify Your Journey
I want you to begin to think about moving your story. Identifying your journey. Here comes an exercise. This is one of the best things you can do to identify motion in your story. Write down on a piece of paper I used to, but now I and then fill in some examples from your own life. They don't have to be amazing. It could be. I used to have long hair, but now I have short hair. Um, I used to live in the East Bay, but now I live in Marin. Um, let's look at a few. I used to go dancing on Friday nights, but now I watch TV. I used to be fat, but now I'm sin. I used to be thin, but now I'm fat. I used to drink, but now I'm sober. I used to be married, but now I have a dog. Why? Every one of these is a very simple sentence. Beat beat. But every one of them indicates motion and change. And because of that, each of these is the bare bones, the skeleton off a story that you have to tell and if you keep a notebook of a whole bunch of these, it will inform your writing, and it's another way that y...
ou can go back and identify Ah, big journey that you could take us on.
Ratings and Reviews
A wonderful introduction to writing memoir. Practical, moving, and wise. Joyce is an inspiration. I will definitely take the full course. Highly recommend.
Student Work