Fast Start Your Jewelry Business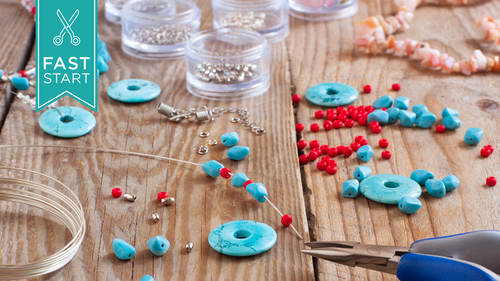 Fast Start Your Jewelry Business
Class Description
Jewelry making blends function, form, beauty and craft – it is also uniquely rewarding because you actually get to see people wearing your art. Learn how you can turn your love of jewelry making into a thriving business in Fast Start Your Jewelry Business with Kari Chapin.
In this class, Kari will teach you the process of getting a jewelry business up and running. You'll take a behind-the-scenes look at a thriving jewelry business as you learn the ins and outs of selling online, in stores, or through wholesalers. You'll explore:
Common and niche markets and how to find the right fit for you
Creative ways to make your work stand out
Showcasing in a trade show booth vs displaying online
If you're ready to pursue jewelry making as a serious business and want to start making sales, this course will equip and inspire you to create a business that showcases your unique skills and style.
Check out Kari's other Fast Start Classes:
Fast Start Your Sewing Business
Fast Start Your Beauty Business
Fast Start Your Paper Goods Business