V.2 Acquiring Your First Customers
Tal Shmueliand & Eyal Yassky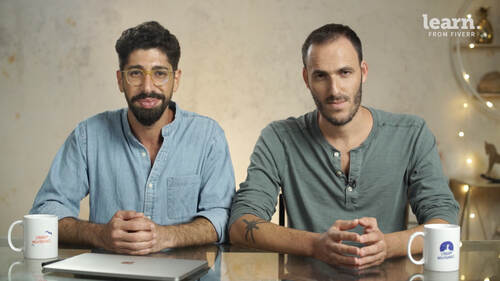 V.2 Acquiring Your First Customers
Tal Shmueliand & Eyal Yassky
Lesson Info
25. V.2 Acquiring Your First Customers
Lesson Info
V.2 Acquiring Your First Customers
Now, if the last part was a little scary, a little intimidating, it's a good thing. It is a good thing because engaging with the customer is serious business. It's a serious business because whether you make the sale has a tremendous impact, not only on your business and your ability to generate revenue and actually make money, but also on the brand that you are building. The critical importance of your first customers is in the acquisition process itself. With all due respect to our marketing processes and our user research D two and most genuine bio persona is not that one person we've put on the power point deck. Our real bio persona is the person that is right in front of us. Now, the question is, can we find a way to get that customer to book us to commit? Can we offer them a price that will make it worth their while and ours to take on the job. Just to set expectations, you will probably at least in the beginning have to compromise. You are going to walk longer hours for less pay...
. You are going to have to do way more vision rounds without being able to charge for them. You're going to find yourself working in industries or with customers that in regular circumstances you would have preferred not to. The truth is that when starting your business, this is where you cut your teeth, this is where you understand your competitive landscape and this is where you get your first real world experience in your business. This is also how you get to build a real portfolio. This is what you actually see if the decision to start a business was the right one. It is time to roll up your sleeves and close the deal by any means necessary.
Ratings and Reviews
very good intro to help you select what business courses you need to improve. walks you through the start up growing stages in an easy to follow language. start here before you dive into the other courses.
Student Work