Reality Check our Products and Services
Tal Shmueliand & Eyal Yassky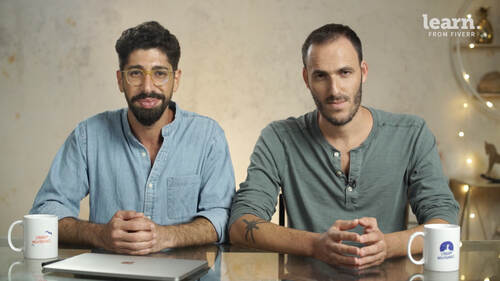 Reality Check our Products and Services
Tal Shmueliand & Eyal Yassky
Lesson Info
10. Reality Check our Products and Services
Lesson Info
Reality Check our Products and Services
now, before we embark on a new business journey, we need to make sure that our plans match the reality of our market here are several important examples. The first thing is that we need to choose a project that we have the financial resources required for for instance, designing your rocket ship will cost us several billion dollars. Whereas designing a simple mobile app will cost us maybe only a few thousands. In other words, do we have enough money or access to money in order to get our business going? Another important thing is how much of our success is dependent on others. Let's say we have a great idea for how to improve the mobile reception of smartphones using the style of spin. However, in order to do that, we must rely on the mobile manufacturers to not discontinue depend or otherwise we will be out of business to another example is an automobile design company that markets food truck design in Los Angeles. If tomorrow the city of Los Angeles decides to not allow food trucks a...
nymore, then we will be out of business too. Our goal is to reduce how dependent we are on others before embarking on a new business journey. Another important thing is to make sure that the market size is big enough And that there is enough potential revenue for us to bring. If we design a very specific tool for fishermen that will solve a problem. 5% of them deal with. We need to make sure that this is a potential number of clients worth making the effort for another example, worth noting is competition. Are we getting into an empty field that there are not a lot of competitors currently operating? Or are we getting into a very competitive field? If that's the case, do we have the skills, technology, time and resources necessary to deal and win against the competition In this chapter, we made sure that we know what we're getting ourselves into in the next chapter, we'll dive deep into the buyer persona.
Ratings and Reviews
very good intro to help you select what business courses you need to improve. walks you through the start up growing stages in an easy to follow language. start here before you dive into the other courses.
Student Work