How to Make Your Podcast Sound Great
Ray Ortega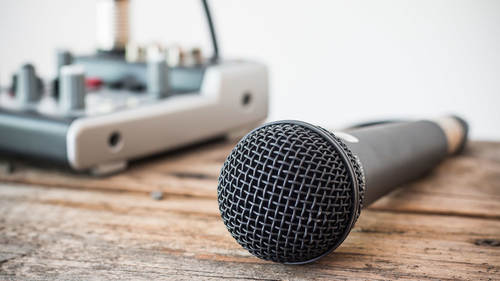 How to Make Your Podcast Sound Great
Ray Ortega
Class Description
So you've bought, borrowed, or bartered all of your podcasting gear. Congratulations! Now it's time to figure out how to use it. In this comprehensive technical course, Ray Ortega will show you the ins and outs of how to record audio and process it for publication.
You'll learn everything from how to connect your equipment to how to speak into the microphone to how to record the cleanest audio possible. By the end of this course, you'll have the knowledge and confidence you need to embark on your podcasting journey and create a high-quality recording.
In this class, you'll learn how to:
Record audio that's clear and free of noise.
Connect your gear.
Use your microphone correctly.
Set recording levels.
Identify audio issues.
Add in recording effects.
Ratings and Reviews
Great detailed information and technical best practices for the new podcaster. Ray is a great teacher. He explains complicated technical stuff in an easy to follow way. I got a lot of value from this class. I am sure that it will allow me to avoid and headaches and some time consuming mistakes in the future. Thanks Ray!
Such a Great Course! Wish I would have had this before I started my podcast and bought the wrong equipment, twice, LOL! SO Good!
Ray had a lot of information to cover in a short amount of time and he was generous with his hard-earned insights, well-organized and offered detailed information on hardware. He did a great job talking about the must-haves as well as the great-to-have-when-you're-ready items.
Student Work