Becoming Rich on an Ordinary Income
David Bach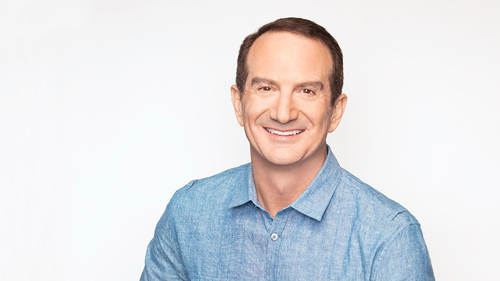 Becoming Rich on an Ordinary Income
David Bach
Lesson Info
9. Becoming Rich on an Ordinary Income
You don't need that much money to become rich or build up a nest egg. David shares research from Fidelity Investments that shows the concrete steps to take to become a millionaire through 401k investments.
Lesson Info
Becoming Rich on an Ordinary Income
you heard me say this in the morning about this idea that there's a formula to being rich. I'm gonna give you the formula right now. This is a research driven, scientific proven formula that ordinary people have used to become familiar. Okay, The research comes from Fidelity. Vitality has the largest four would have 16 million people in their foreign Cape lands in 20,000 companies. They now track how many people have become millionaires in the phone cable. This is how much money they saved 14% of their gross income. Typically, they've had a match up to 5%. But not always the stock. The way the money's been managed inside that plan, 75% stock, 25% bonds. These people became millionaires by the age of 59. It took, on average, 30 years. I have been saying all day long its decades, not days, sitting in jack age, not days. But 59 is pretty young right now. Here's the interesting thing. About 14%. This is just a little bit over one hour day of your income. I'm gonna go the one hour day formu...
la here a second and again the match up to five, but most people had a match on top of this 14% which is very common. If you have a 41 K plan, you're getting Max usually two or 3%. So there is one of the ordinary people. America became millionaires. They stayed themselves a little over one hour day of their income. Automatic new in your book. That's basically what Jim and Sue McIntyre did. They did that. They bought a home. They paid the home off last second home. Pay that home off. So it starts with your day. Financial security is built one day at a time, so this is inside the book. And Henry, the mentor for Zoe Daniels at a coffee shop, opens up a Moleskine Journal and starts to walk. Zoe, who does who is not using her for one K plan, who doesn't believe she could save any money who is living paycheck to paycheck at the age of 27 who has given up hope. He walks her through her day when he says to her, is, what time do you start your day and what time is? Everybody starts her day nine oclock, and he says to her, usually from 9 to 11 30. Your income goes to taxes and then you go to lunch, he says. It kind of makes you want to come to work after lunch, but you're basically gonna pay for your rent. Mortgage from about here to roughly two o'clock depends on the city you're in, by the way, because it could easily be three your housing costs and then from 2 to 3 to transportation, there's the car from 3 to 4, you've got health care and eating, and then the idea becomes, if everything goes right somehow, the very end here, you're gonna have some money left over, and that's what you'll save. And what Henry says to her is this doesn't work. He says. You need to think totally different about your day. You need to carve out the first hour day of your income, he says. You need to become financially selfish. Now. The interesting thing Brazil we in the book is that she's been raised to not be selfish. So when he's saying to her, You know, you'd be selfish. What he's really saying to her is like, you need to pay yourself first. You need to decide today to keep one hour day of your income because you're young. That's the magic formula. That's the formula for all of you. You've been going What I do prior to Waas. This is where you start. A lot of people here create alive Herbie Hammer on this last time in a bunch of them signed up for the foreign K plans When I left Harpo the first time I did the Oprah show, I think maybe in Chase so many people signed up for their forward K plans the heart, but went out bought books for the entire company. Deciding to save one hour day of your income is a life changing decision. If you're saving zero and you don't believe you can save 12% you're grossing. Um, then start with 1/2 an hour day of your income. But dont goto work and save nothing
Ratings and Reviews
Great class! Concise and powerful! Wish I knew this 10 years ago.
Very helpful and inspiring
I thoroughly enjoyed the course love it!
Student Work