How to Retire Early: The Latte Factor
Student Success Story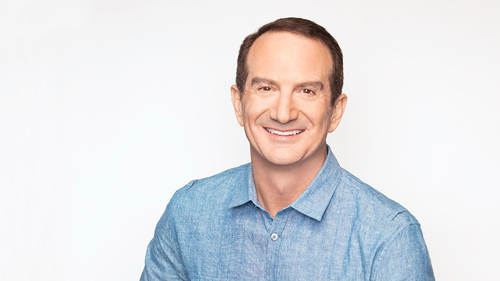 How to Retire Early: The Latte Factor
Student Success Story
Lesson Info
Student Success Story
first Thank all of you for being here. You guys have been amazing. Energy's been so high and thanks for tuning in. And a lot of you are part of my insider team, which for those who aren't yet, you can still join us. Go to the lot if after dot com All the details on this brand new book Plus all the bonuses plus are amazing group. How many of your own money inside our team already Almost everybody in the room. So go the dot tip factor dot com by one copy of the book. Special Bonuses there from including The Amazing Start Late Finish, which course we created with Create Alive. And so there's a 19 video course there. 32,000 people have gone through it, and that's all part of our insider team when you join us. So the latte factor dot com We've got 1600 amazing human beings right now on our insider team, and I was in the green room seeing so many of you talking to each other cause it's it's all about building a community that supports you in your dreams. And Elizabeth, you're on my team her...
e in Seattle, and you were kind enough to share your story with me at the break of the lunch. And it was so amazing. I thought we found to have you share yours. I know some of you at home have been going on the message board and asking, Well, how do I prioritise? You know what I start with? And look, some of your are feeling overwhelmed. It might even be why you came to take this class. So, Elizabeth, you said you were overwhelmed and that you changed your life a year ago. So tell us what happened to you. Okay. So about 18 months ago, I read the automatic millionaire, and when I got it at the time, I had was nearing 50 and had been in grad school forever working in academia and was so far behind on, you know, any type of saving, um, and getting my spending under control and retirement, and that I just felt like, where do I go? And just reading that book gave me hope that I could really take small steps to make it happen. And since that time, I have been maxing out my retirement account at work I think you on and I've Benny In that time I just looked it up and I've doubled the amount that I've contributed. Teoh, my retirement account. I came down almost all of debt and stopped getting into more that stopped digging on and have just decide have, like, hope that I really am on a better track. So take the steps now you can do it. Whoa! I'm coming online. I'm giving you a high five. What would you say to somebody, though? Who? You tell me. They don't believe it can work for them. Because Because maybe you didn't believe it could work for you, right? The beginning. What would you say to them? I would say, Don't make yourself, You know, don't psych yourself out. Just take the steps. Kind of fake it until you make it. If you don't believe that it can happen, just take the steps anyway and you'll make it you'll you'll succeed as long as you you know, stop saying Oh, it's too late. I don't can't do anything that just Onley keeps you Poor said like a true teacher way We're talking about this hell like the inside our team that we have on Facebook how you guys were all cheering each other on and which is the beauty of this? Because a lot of times at this point, people see me the goal will he find it's fine for him, But it can't work for me and it can work for anyone. So thank you. Thank you for sharing.
Class Description
AFTER THIS CLASS YOU'LL BE ABLE TO:
Create financial freedom starting with as little as $5 a day
Learn how to earn 10% rates of return of your money
Understand the automatic millionaire habit that changes everything
Retire early or transition early to a life you dream of
Understand the FIRE movement and how to apply it to your financial future
Know how to become rich faster, as a freelancer or a small business owner
Use the Automatic Millionaire pyramid system to double your money in 10 years or less
Know which companies, apps and investments today are making managing your money easier and cheaper
ABOUT DAVID'S CLASS:
What if you didn't need to be rich to live rich? What if there were a way you could achieve financial independence and live your dreams now?
In less than five hours – The Latte Factor Class can help you take control over your money and your life. Whether you're just starting out in business, an employee, or you're in debt and you just want to live the life you've always dreamed of, "The Latte Factor" is a one day program that has inspired millions.
David Bach is the Author of The Latte Factor and the creator of The Latte Factor Method. He's also a nine-time New York Times bestselling author of books including Start Late, Finish Rich and The Automatic Millionaire. In How to Retire Early: The Latte Factor, David Bach will teach you why you are richer than you think. He'll help you see a future that puts you in control over your finances and back in the driver's seat of your dreams.
It's never too late to start living your dreams; today is your starting point. Whether you are living paycheck to paycheck, or simply want to increase your net worth, this class is for you if you're ready for a fresh outlook on life and money.
WHO THIS CLASS IS FOR:
Anyone who wants to stop living paycheck to paycheck
Freelancers
Small business owners
People who want to live their dream life
ABOUT YOUR INSTRUCTOR:
David Bach is one of America's favorite financial experts and bestselling financial authors of our time. He has taught millions to live and finish rich through his seminars, live events, courses and books. He's the author of 9 New York Times best sellers, with over 7 million books in print in over 19 languages - including Smart Women Finish Rich, Smart Couples Finish Rich, and The Automatic Millionaire. He's a media favorite having made thousands of appearances the past twenty years, including on Oprah six times and the Today Show over 100 times. David is the co-founder of AE Wealth Management and Director of Investor Education. His latest book is The Latte Factor: Why You Don't Need To Be Rich To Live Rich. David presents seminars for and delivers keynote addresses to the world's leading financial service firms, Fortune 500 companies, universities, and national conferences.
Reviews
Great class! Concise and powerful! Wish I knew this 10 years ago.
Very helpful and inspiring
I thoroughly enjoyed the course love it!