Interactive PDF Presentations that WOW in Adobe InDesign
Jason Hoppe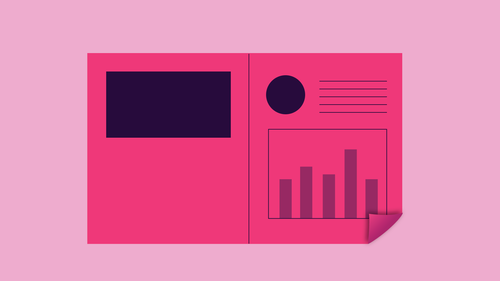 Interactive PDF Presentations that WOW in Adobe InDesign
Jason Hoppe
Class Description
Take any Adobe® InDesign® file and turn it into an interactive PDF that you can use as a presentation. In this class Adobe certified instructor Jason Hoppe will show you how to create a presentation that will impress your audience and leave them asking 'how'd you do that?'
Topics include:
Creating an interactive PDF presentation of any InDesign file
Creating links, simple navigation and export to a PDF presentation
Setting up an InDesign file with the super-cool page curl effect
Understanding interactive buttons and rollovers.
Taking any InDesign PDF and convert it into a Powerpoint file that can be opened and edited in powerpoint
Adding sound and video to any InDesign file that can be embedded into an interactive PDF.
Dismiss the perception that a PDF is just a PDF, nothing more.
Software Used: Adobe InDesign CC 2017.1

Ratings and Reviews
Thank you, thank you, thank you!! This was exactly the class I needed to move forward. Thank you for speaking slowly/clearly and being goofy. It all made for a great learning experience and quite a few AHA moments that was much needed! I'm making a low budget interactive (e-pub) e-book for kids, so this was juuuust what I needed to get it moving! I haven't been this exited about work for a while. Yay!
The course content is okay though its very similar to another course. So no need to buy both. As part as creative live subcribtion its nice. The teacher is engaging. Individual the courses are bit overpriced I think.
The class was interesting. However, I would say this is not as relevant anymore as none of the flash features are available any more. What a disappointment when I tried to add the curl effect and it wasn't there anymore :-( Any tips on how to achieve the same effect?
Student Work