Interactive PDF Presentations that WOW in Adobe InDesign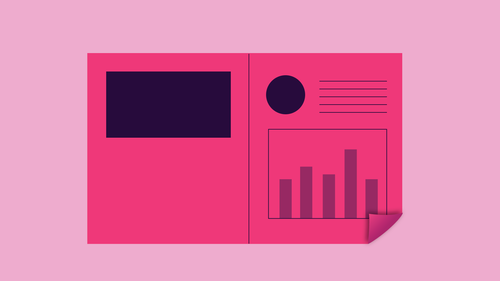 Interactive PDF Presentations that WOW in Adobe InDesign
Class Description
Take any Adobe® InDesign® file and turn it into an interactive PDF that you can use as a presentation. In this class Adobe certified instructor Jason Hoppe will show you how to create a presentation that will impress your audience and leave them asking 'how'd you do that?'
Topics include:
Creating an interactive PDF presentation of any InDesign file
Creating links, simple navigation and export to a PDF presentation
Setting up an InDesign file with the super-cool page curl effect
Understanding interactive buttons and rollovers.
Taking any InDesign PDF and convert it into a Powerpoint file that can be opened and edited in powerpoint
Adding sound and video to any InDesign file that can be embedded into an interactive PDF.
Dismiss the perception that a PDF is just a PDF, nothing more.
Software Used: Adobe InDesign CC 2017.1

Reviews
Thank you, thank you, thank you!! This was exactly the class I needed to move forward. Thank you for speaking slowly/clearly and being goofy. It all made for a great learning experience and quite a few AHA moments that was much needed! I'm making a low budget interactive (e-pub) e-book for kids, so this was juuuust what I needed to get it moving! I haven't been this exited about work for a while. Yay!