Introduction to Shibori Indigo Dyeing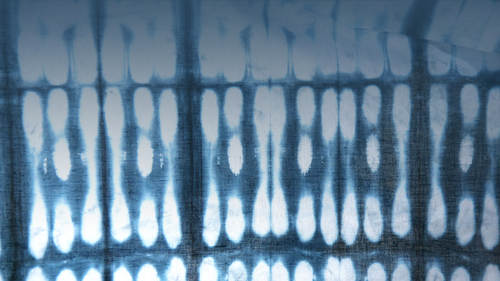 Introduction to Shibori Indigo Dyeing
Class Description
Shibori dyeing is a classic technique that makes a bold, modern statement. Learn the right way to dye in
Introduction to Shibori Indigo Dyeing with Kaari Meng
. 
Shibori is a bit more elegant (and complicated) than tie-dyeing. Indigo dye requires careful handling and in this class, Kaari will help you prepare for a successful dye job. You'll learn how to: 
Create the indigo vats 
Prepare and dip the cloth
Ensure the color lasts
Kaari will demonstrate the Kumo technique, and show you how to wrap and prepare the fabric, and the best ways to build up color. You'll also learn the Itajime technique and how to block the patterns onto the fabric.
Introduction to Shibori Indigo Dyeing with Kaari Meng will cover everything you need to know to create truly unique, one of a kind pieces.