Introduction
Alastair Dunstan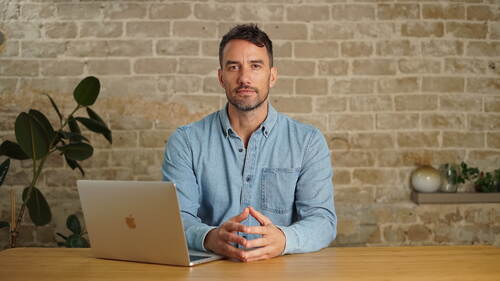 Introduction
Alastair Dunstan
Lesson Info
1. Introduction
Lesson Info
Introduction
congratulations on joining this course and taking the first step towards owning your business's sc. Oh you're going to learn a complete framework for ranking your local business and google everything we learn in this course is designed to be actionable. Which means that you'll be able to take the information tools and techniques that we cover and immediately apply them to improve your businesses local SEO performance. I will be using lots of real world examples during the course to help you absorb the topics and to demonstrate exactly how to apply the techniques that we're learning to your business. I will also be providing you with downloadable files. These files will simplify the process of doing S. C. O. Work on your own business. This course has seven main chapters and each is broken down into separate lessons on a range of different topics. Each chapter builds on the previous one. So by the end of the course you will have a full understanding of exactly what local S. C. O. Is, how...
to conduct keyword research, competitor research, how to optimize your website and google my business listing, build citations, back links and implement technical sc. Oh correctly Each chapter has a short quiz attached at the end and this is designed so that you can check how well you have absorbed the information in each chapter. So without further delay let's get started. Now I'll see you in lesson one
Class Materials
The On-Site SEO Essentials
Completely Optimizing Your GMB Profile
Top Citation Sites for Local Businesses (4 Countries Included)
Top Citation Sites for Service Area Businesses (4 Countries Included)
Checklist- Backlink Building
Free Blogging Websites for Backlink Building
Ratings and Reviews
Plenty of practical information in here to get you started in crafting a website for good SEO. Recommend.
Alastair is a professional. I enjoyed every section of the course. Even if I am a SEO Professional myself, I learned new tricks and perks to use to my arsenal. Thank you!
Student Work