Image SEO + Geotagging
Alastair Dunstan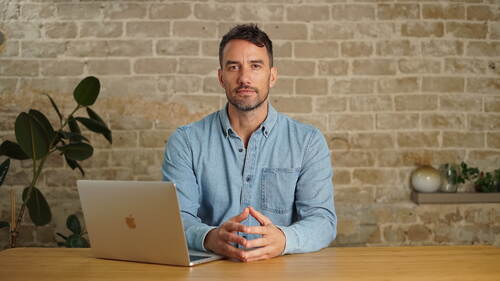 Image SEO + Geotagging
Alastair Dunstan
Lesson Info
14. Image SEO + Geotagging
Lesson Info
Image SEO + Geotagging
images are important because they make a web page engaging for users. But from an S. C. O perspective images provide us with three very important local S. C. O opportunities that we need to capitalize on here, we're going to take a look at two important things with images, the image file name and the image alternate text. If we check using the Mosebar, which I'll do in a moment, you'll see that none of the images on this page have all text now, that's not great. But let's start first with the image file name before you upload an image to Wordpress, make sure that you save the file with an S E. O. Optimized name first save the image with a file name that includes your keyword or a close keyword variation here. This is one of the most overlooked areas in image S. C. O google crawls image file names. So don't forget to optimize them too. If you don't optimize your file names, you're missing out on one of the easy image. SeO tricks available to you. Alternative text or all text is an html ...
attribute applied to image tags that's designed to be used by screen readers or for visually impaired visitors. It's also very important for SEO optimization. So once we've uploaded an image to our Wordpress site, this image now has an S. C. O. Optimist file name, which we added a moment ago before uploading the image. We can now add SEO optimized all text to we want to include our target keywords here. In this case, the pages targeting exotic car rental Miami and luxury car rental. Miami the file names already. Aston martin luxury car. So let's go ahead and target something slightly different. Aston martin exotic car rental. Now this is an example of how to add a optimized image file name and an optimist all text to an image before uploading it or as you're uploading it to your site, you might not know this, but images can contain geo coordinates within the metadata of the image by adding geo coordinate information within images. We are embedding an important local S. C. O. Signal that connects your image to your exact business location. So now a simple image on a web page has transformed into a valuable local S. C. O. Tool that we can optimize. This is something most companies are not doing and this is an area where you can gain an instant advantage over your competitors. Geo image is a simple and effective tool that you can use to easily geo tag your images. You can subscribe for $10 a month and once you've set yourself up, you just head over to the website and get started. You simply drag and drop your images into the tool and upload them like so then look up your business name and the left hand side in the map section. So since we're using this real world example here we'll we'll grab the actual business address and that is for the Miami branch for enterprise will just pop that in the box and verify that that's the location that we're interested in, which it is great. So now we hit right except tags and this overwrites the information and the image to apply new geo coordinates into it. Now we hit the download button and we have an image that is optimized with valuable geolocation information to add to our website. If you want to check that, you can right click on the mouse and check image properties and here you'll see the map geo coordinate information embedded in the image. So now when google crawls your website rather than finding a plane image, it will now find images with specific geo coordinates that point directly to your business location along with important keyword information that we have added to the image file, name and image alternate text.
Class Materials
The On-Site SEO Essentials
Completely Optimizing Your GMB Profile
Top Citation Sites for Local Businesses (4 Countries Included)
Top Citation Sites for Service Area Businesses (4 Countries Included)
Checklist- Backlink Building
Free Blogging Websites for Backlink Building
Ratings and Reviews
Plenty of practical information in here to get you started in crafting a website for good SEO. Recommend.
Alastair is a professional. I enjoyed every section of the course. Even if I am a SEO Professional myself, I learned new tricks and perks to use to my arsenal. Thank you!
Student Work