YouTube, Maps, and Socials
Alastair Dunstan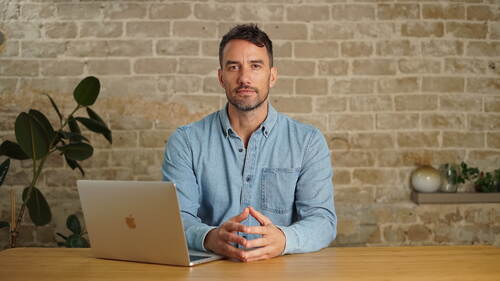 YouTube, Maps, and Socials
Alastair Dunstan
Lesson Info
17. YouTube, Maps, and Socials
Lesson Info
YouTube, Maps, and Socials
adding a Youtube video onto a web page can be great for reinforcing local sc. Oh signals. Youtube is owned by google. So they give a lot of weight. Two youtube videos and from an S. C. O. Perspective Youtube videos provide us with another way to signal to google that you're a local business. The S. C. O. Value is contained in the title of the video. So when you upload a video to youtube, you need to include your keyword and target location in the video title, here's an example title that would be ideal if your company is a builder in the bay Area, Build a bay area builders, John Smith and Sons, be sure to add a video description with the video to again, you can include your keyword and any keyword variations here too and try to aim for 300 word video description if possible. Also include your U. R. L. In the description section. This counts as a back link to your website and it's helpful for anyone watching the video so that they can click through and visit your website too. In general...
, videos work really well because they're a great way to explain what your business does or to give website visitors a peek behind the scenes, but sometimes producing a video can seem like a major project. My advice is to not waste your time by trying to create a video yourself. What I'll do is head over to Fiverr and find someone to edit a video for you. A simple and quick solution is using still images to create a short 32nd video rather than actual video footage. And many companies opt for this to save time and money. Google maps and beds are another great local S. C. O. Signal that are also relevant and useful for your website visitors. Local S. C. O. Is all about your business location and local signals. So embedding a map is a great way to reinforce this maps. Tell google exactly where your business is located and google loves this. Most of you will already do this by default, but it's important to include links to your social media properties on your website too. The convention is to include them in the footer section of the site here. Now if you have a multi location business, each location should have their own social media accounts. They shouldn't share one like. So this is a link to Pizza Hut's Redwood City facebook page. Not facebook, not Pizza Hut's general facebook page and that's important. Each location needs its own identity.
Class Materials
The On-Site SEO Essentials
Completely Optimizing Your GMB Profile
Top Citation Sites for Local Businesses (4 Countries Included)
Top Citation Sites for Service Area Businesses (4 Countries Included)
Checklist- Backlink Building
Free Blogging Websites for Backlink Building
Ratings and Reviews
Plenty of practical information in here to get you started in crafting a website for good SEO. Recommend.
Alastair is a professional. I enjoyed every section of the course. Even if I am a SEO Professional myself, I learned new tricks and perks to use to my arsenal. Thank you!
Student Work