Completely Optimizing Your GMB Profile
Alastair Dunstan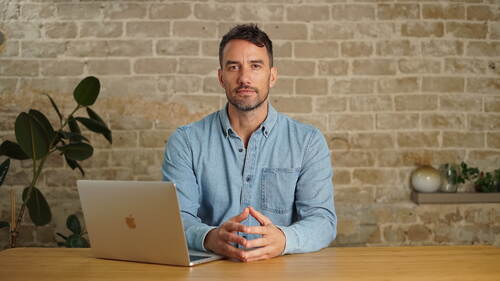 Completely Optimizing Your GMB Profile
Alastair Dunstan
Lesson Info
22. Completely Optimizing Your GMB Profile
Lesson Info
Completely Optimizing Your GMB Profile
choose the category. That's right for your business. You want to make sure that you check what categories your top ranked competitors are using first and be sure to choose the most relevant option for your business. This case where a bike store and google is suggesting bicycle store so that's perfect. We'll go with that. Next we're onto the topic of physical location versus service area businesses. This is another big topic of discussion but the consensus is that businesses with a physical address will appear in the local pack. Results more often than those that are listed as service area businesses, there still tends to be a bias with google towards businesses that have a physical address. So if possible, you want to enter an actual business address if you have one if you're a plumber for example and you service clients at their address then go ahead and select the service area box. But if you have a legitimate business address that you can use then you should always choose that optio...
n. You can see in this example that the service area business does not have an address or directions when it appears in the local pack. Once we've chosen our name and business address, we can move through to the information section and complete our google my business profile. Let's start with adding a service area. You can list more than one option here but limitless to the most accurate options for your business or just one if possible. So we're setting up this shop in Brooklyn. I can also add Manhattan if I want to but in this case I'm just gonna go ahead and add Brooklyn. The next thing we want to take a look at our business hours. Obviously want to be very clear to specify these here. This is an important section for not just your customers but it also matches up with the the the opening hours that is displayed on your website. So it's important that you get the two married up here. The next thing we can look at is adding our website. If you're a single location business you can enter your homepage website U. R. L. Here if you have more than one business location, this is where you enter your location page U. R. L. For example for peter's bikes this is the Brooklyn store and he has many other stores. So we're going to put the location specific U. R. L. Here, not the homepage. Then we can move down to um products and services. This is an important section where you can add products or services that your business offers. Um So in the case of Peter's bikes, he might be adding bike repairs, new bike sales, a bunch of different services or products related to the bicycle world. The business description is next on our list and this is an important section you have 750 characters to work with here. Now this is an area where you can optimize your listing to help convert visitors. You don't need to overdo the Ceo side of things here though, including keywords is not proven to help rank the listing instead, you should focus on creating a compelling business description that will appeal to potential customers and help explain the nature of your business. So 750 characters to play with here. We're not going to do one right now. Next we're gonna chat about photos, photos are a really important part of google my business. Now, firstly, photos are one of the first things that potential customers will check when calling or looking at your business listing prior to calling or when looking at your business listing. Photos are really important for a number of reasons. With google my business firstly, photos are one of the first things that potential customers will check before calling or visiting your business. Be sure to upload images to all available sections, the exterior interior at work team and identity sections. Google likes, google my business profiles to remain active. It's a sign that the businesses engaged active and relevant and adding photos to your listing consistently over time is an easy way to achieve this geo tagging your images before uploading them to google. My business is another way to add important local signals. If you need to revisit how to do this, you can jump back to our earlier lesson in the course as local business owners. One of the easiest things for you to control and optimize is your google my business listing all the information here needs to be complete and accurate so photos photos needed to be added need to be added across all sections. Also thinking to um also remembering to add geo tagged images as well, we need to add a business description, adding a complete business description, will help us to optimize our profile. And the reason that we need to complete and optimize this whole profile is that because we want to appear here when people go on google and they type bike shop Brooklyn, we want our business to appear here and the local pack results. This is where we need to be and an optimist google my business profile is the first step towards achieving that result. You can see here in the results for bike shop Brooklyn That these three businesses are appearing 1, 2 and three now you can see that they have ah A large number of reviews. Each of them has over 100 reviews. So the next step for our local business Peter's bikes is to go out and start earning some Google reviews
Class Materials
The On-Site SEO Essentials
Completely Optimizing Your GMB Profile
Top Citation Sites for Local Businesses (4 Countries Included)
Top Citation Sites for Service Area Businesses (4 Countries Included)
Checklist- Backlink Building
Free Blogging Websites for Backlink Building
Ratings and Reviews
Plenty of practical information in here to get you started in crafting a website for good SEO. Recommend.
Alastair is a professional. I enjoyed every section of the course. Even if I am a SEO Professional myself, I learned new tricks and perks to use to my arsenal. Thank you!
Student Work