How to do Local Blogger Outreach
Alastair Dunstan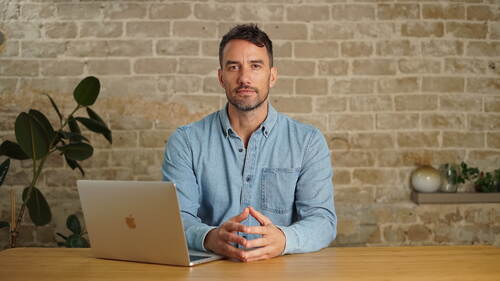 How to do Local Blogger Outreach
Alastair Dunstan
Lesson Info
33. How to do Local Blogger Outreach
Lesson Info
How to do Local Blogger Outreach
local blogs are blogs, sites that write about things happening in your city or town and when you search for them, you'll be surprised to learn just how many there are. What we're doing here is called blogger outreach. It's a process of getting in touch with relevant blog sites in your city and giving them a reason to write about your business. These bloggers want to know what's happening in their city and neighborhoods. They're looking for content all the time. So what could you offer them? One way is to ask them to review your product. You could contact them and ask them if they'd like to try your product out and share their experience on their site. If you're a cafe or restaurant, invite food bloggers down to try your new menu. If you're a hotel or bed and breakfast, invite travel bloggers to stay the night. If you're a hardware store, run a local fundraising event and then invite your local newspaper and local bloggers along. There's so many ways that this can work for local busines...
ses. So let's see how we actually go out and find these bloggers. Now, if I run a cafe bar or restaurant in Melbourne Australia, I'm probably interested in getting coverage from food bloggers, so I might just go on to google and type for something like food bloggers. Melbourne. See what comes up here we go. Our favorite Melbourne food blogs. Okay, so let's see what these guys have to say. This is a website which is talking about their favorite bloggers and you can see here a list of their favorite seven bloggers. So let's take a look at these websites. The world loves Melbourne Palmer Days, The world loves Melbourne. If I'm a local Melbourne cafe restaurant or bah, this sounds like an amazing website for me to get a link from. So that looks like one great option. This is an astrology website. Palmer Days. The search for the perfect palmer, Chicken palmer and it's giving reviews of places that do. Palmer's all over Melbourne. So natural if you if you have a palmer on your restaurant, which is a very common meal down in Australia, specifically Melbourne, this would be a natural place for you to natural website for you to reach out to and say, hey, come and taste what we've got on the menu and you will get coverage on their amazing website. Plus also, hopefully a back link to your site which is the purpose of this outreach. So what you'll find is that there are always bloggers out there in your city that are relevant to your business. In addition to getting a link to your site, you can get great coverage for your brand, which can be priceless. Now in this lesson, we've covered a huge range of back link building sources that you can go out and use immediately to start ranking your business. I really can't stress enough how important the work we've covered in this section of the course is for your business now, you don't need to build 100 back links in a month. I'm not saying that that wouldn't be smart. I suggest that you make a plan to work on what we've covered here over 6-12 months. Put monthly actionable steps in place and make this work part of your team's routine. Start with citation building and social links. That's an easy first step. Then from there, try to build one or two back links per month from the other sources that we've covered here in the next lesson, we'll look at how to prioritize the websites were approaching in our outreach efforts. This is a helpful, quick lesson that will allow us to compare the value of links from one website relative to another.
Class Materials
The On-Site SEO Essentials
Completely Optimizing Your GMB Profile
Top Citation Sites for Local Businesses (4 Countries Included)
Top Citation Sites for Service Area Businesses (4 Countries Included)
Checklist- Backlink Building
Free Blogging Websites for Backlink Building
Ratings and Reviews
Plenty of practical information in here to get you started in crafting a website for good SEO. Recommend.
Alastair is a professional. I enjoyed every section of the course. Even if I am a SEO Professional myself, I learned new tricks and perks to use to my arsenal. Thank you!
Student Work