How to Audit Local Outreach Targets
Alastair Dunstan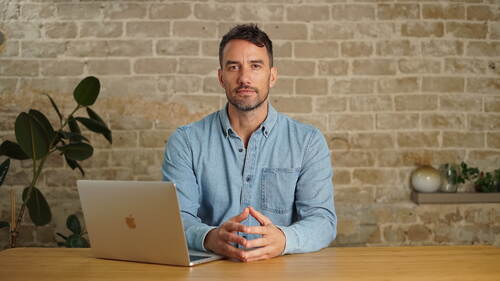 How to Audit Local Outreach Targets
Alastair Dunstan
Lesson Info
34. How to Audit Local Outreach Targets
Lesson Info
How to Audit Local Outreach Targets
when assessing a website for outreach, it's a good idea to check the strength of the website. Why is this important? Well if you recall the most local search ranking factors study again, it tells us that link signals are inbound anchor text linking. Domain authority linking domain quantity. So the anchor text matters. The domain authority of the sites matters and the amount of links matters we can use the Mosebar to check the domain authority of a prospective website that we're trying to get a link from. So when we activate it up here we'll start to see that it gives us a domain authority for each site that we're checking out. 30. It's good information. A score of anything above domain authority 30 is a good starting point. Sites above D. A. 50 are very strong basically the higher the score the more powerful the link will be links from Heidi. A websites are more powerful than links from low D. A. Websites, links from high D. A. Sites have more impact on your ability to rank and google ...
than lower D. A. Sites. So if we check out this example, this is a the world loves Melbourne the food blog. It's A D. A. 35. So if I'm a Melbourne based restaurant, a link from this site is exactly the kind of thing that I need to help my S. C. O. And my local S. C. O. On the other hand, if we check out a website which was also on the list, They call me Maggie. This site has a domain authority of seven. So this is an example of a very low D. A website. But if Maggie was open to reviewing your restaurant, your Melbourne restaurant, you would still want the review and a link from her blog. But from an SEO perspective, this link carries a lot less weight than one from this previous example. The world loves Melbourne. Now, obviously it would be great if you could source links from D A 50 D A 60 plus websites. But to start with, your priority should be to source links from good local websites. That's more relevant than being concerned with the strength of the site.
Class Materials
The On-Site SEO Essentials
Completely Optimizing Your GMB Profile
Top Citation Sites for Local Businesses (4 Countries Included)
Top Citation Sites for Service Area Businesses (4 Countries Included)
Checklist- Backlink Building
Free Blogging Websites for Backlink Building
Ratings and Reviews
Plenty of practical information in here to get you started in crafting a website for good SEO. Recommend.
Alastair is a professional. I enjoyed every section of the course. Even if I am a SEO Professional myself, I learned new tricks and perks to use to my arsenal. Thank you!
Student Work