What is a Logo and What Makes it Successful
Matthew Jervis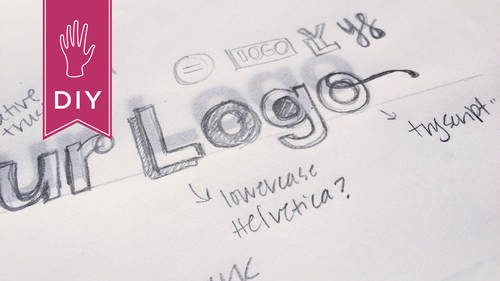 What is a Logo and What Makes it Successful
Matthew Jervis
Lesson Info
2. What is a Logo and What Makes it Successful
Lesson Info
What is a Logo and What Makes it Successful
With that, let's begin. Ready, get set, go. What is a logo? Very easily, everybody understands, but it's always good to start with a definition. A logo is a sign or symbol which conveys the identity or ownership of a product, company, campaign or concept in a memorable and easy to understand way. Beyond that, a logo should convey an immediate and memorable identity and must connect with its target audience in a positive manner. That's kind of like the next step of what it really, the function of a well-designed logo's supposed to, supposed to do for us. Okay, what makes a successful logo? Three things: simplicity, consistency, and memorable-icity. (laughing) I made that last one up, okay. Simple. It's gotta be simple. Too much detail's gonna cloud the story. If you think of a logo, think of it as a little story. If there's too much detail, it's gonna cloud and give people maybe something that you're not anticipating them to understand the logo as being, so the simpler, always the bette...
r. Consistent. Your message as a brand, has to resonate with your logo. The logo's like the beaming icon that delivers the first of a story, and that's reverberated through your brand. So it's gotta remain consistent, and of course, memorable. Now we always can go to this as a great example. Milton Glaser's 1977 logo, I Love New York is probably one of the most recognized and I guess, copied logos in the history of logos, one of the top. Simple, it's got that type, that typewriter look to the type, and just that iconic heart, and it's gone on to, obviously loads and loads, I would take all day to talk about how we've copied this logo. The sign of a great logo.
Ratings and Reviews
I want to thank Matthew for a great insight into designing a logo. I am not an artist, have no creative experience in the digital or marketing or banding world, and because of this class, I actually designed a logo! I want to open a small kids art studio for classes in my neighborhood and I was looking to design my own logo to use in a Wordpress site and small scale branding/marketing and some building signage, and thanks to Matthew's easy and sensible approach to design, i was able to it. I def. recommend this class.
Loved all the prep work info and how that translates into a great logo design. The class was easy to follow, the instructor answered some great questions, and it was a great overview of how to create a logo.
Great intro to logo design. Matthew outlined some great steps to take to kick off my logo creation process. I think I'll be able to save a lot of time and money working with a pro for final design as I'll be able to come to them with a more clear idea of what I'm looking for.
Student Work