What Kind of Logos are There?
Matthew Jervis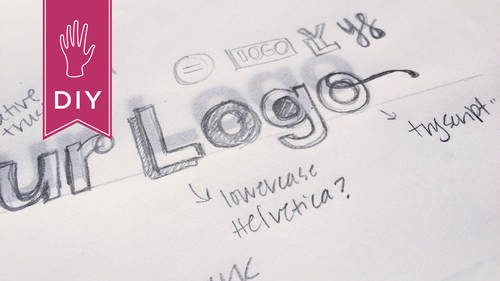 What Kind of Logos are There?
Matthew Jervis
Lesson Info
3. What Kind of Logos are There?
Lesson Info
What Kind of Logos are There?
Now. Different logos do different things. You might choose a symbol. We know these symbols. We know them without any words. So this kind of logo is primarily just a symbol. We know Apple, we know CBS. We don't need anything else. Now, if we do need something else, or another version, we have what's called a word mark. Word marks are basically off-the-shelf type or uniquely designed type, and it's the entire word. And we're gonna go through a little bit of that, too. So again, different logo for different purposes. Then we have the letter mark. This is one of my logos here for a architecture and design firm, HOM, and these are fleets of other, basically, initials. And this is a fun one to do, because it's just either the initials of your business or the initials of your name. This is a fun logo to teach little kids, 'cause they always wanna make their initials sad or make them happy. But they're telling a story. Again, off-the-shelf type or uniquely designed type, like the CNN or the ES...
PN. I threw this one in here for the letter marks just to kind of give you an idea how many variations you can go into when you're sketching. This is a fleet of Ms. Each one is different, each one conveys a different story, each one in isolation can tell a whole different story than the one next to it. So there's lots of options when we're going down this road. Finally, there're emblems. You see these a lot in sports teams. They're basically about the enclosure. You have a badge sort of idea, this emblematic sort of shield look, or obviously the iconic just the circle, the Starbucks. These are, they're called emblem logos, but it's basically they're in tight enclosures. And then we have the combos, which is the icon, or the symbol, and the word or letter mark together. What's great about these, and why I always suggest for people to do a word mark and a symbol is because then you can break them apart and they can do different things throughout your system. When we start talking about branding, you can just go with the icon, or you can just go with the letter or the word mark. Combos, lockups. So I can't go on without showing off some of my logos. These are definitely different. So we've got Mission Graduates. They have the symbol that we've broken out into their branding system with the word mark. This is a letter mark, a K and an H for a tile-maker. And then here's the setup with an icon, and this is a typeface that I designed. Again, it's always nice to have the symbol and the word mark. Obviously here, too. This is the closest that I've ever done to a badge logo, and again I'm calling, or an emblem logo, I'm calling them, I'm calling it out because it's got the tight enclosure here. And then word marks.
Ratings and Reviews
I want to thank Matthew for a great insight into designing a logo. I am not an artist, have no creative experience in the digital or marketing or banding world, and because of this class, I actually designed a logo! I want to open a small kids art studio for classes in my neighborhood and I was looking to design my own logo to use in a Wordpress site and small scale branding/marketing and some building signage, and thanks to Matthew's easy and sensible approach to design, i was able to it. I def. recommend this class.
Loved all the prep work info and how that translates into a great logo design. The class was easy to follow, the instructor answered some great questions, and it was a great overview of how to create a logo.
Great intro to logo design. Matthew outlined some great steps to take to kick off my logo creation process. I think I'll be able to save a lot of time and money working with a pro for final design as I'll be able to come to them with a more clear idea of what I'm looking for.
Student Work