Make More Time in Your Day: Become a Speed Demon
Jonathan Levi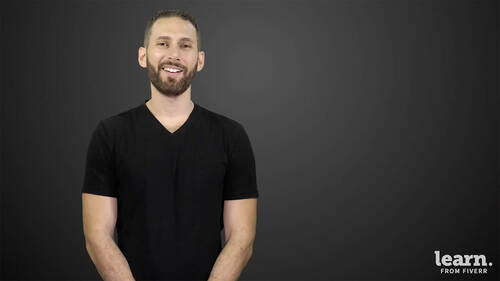 Make More Time in Your Day: Become a Speed Demon
Jonathan Levi
Class Description
ABOUT JONATHAN'S CLASS:
If you're like most of us, you simply don't have enough time in the day to do all of the things you need to do — much less those that you want to do.
The Become a Speed Demon will teach you the most cutting-edge tips and tricks for productivity, automation, and efficiency so that you can do more work in less time and have more time for the things that matter in life.
WHAT YOU WILL LEARN:
Learn the best ways to fight procrastination and maintain a laser focus on tasks that matter
Develop systems to help you effectively prioritize your tasks to transform your life.
Learn the best ways to optimize chores, your fitness, and your sleep
Add 1-3 hours to your day, gain control of your time, and free yourself for what matters
Harness the preeminent theories of productivity and time management to squeeze more time out of the day
Use cutting-edge hacks, tips, and tricks to improve computer productivity work
Identify time-wasters and zap them before they drain the day away
Cut out the bad habits that cost hours in the day for no reason
Make more time for the things that matter in life
ABOUT YOUR INSTRUCTOR:
Jonathan Levi is a serial entrepreneur, bestselling author, and keynote speaker born and raised in Silicon Valley. At the age of 16, he started an eCommerce company that would go on to become one of Inc.'s 5,000 fastest growing companies in America before being sold in 2011. Since 2014, Jonathan has been one of the top-performing instructors on online learning platform Udemy, and has snowballed this success into the launch of his rapidly growing information products company, SuperHuman Enterprises, which produces such products as the award-winning SuperHuman Academy Podcast; the bestselling "Become a SuperLearner®" print, digital, and audiobooks; and numerous other online courses through its own online training portals, SuperHuman Academy® and Branding You™ Academy. Jonathan's media products have been enjoyed by over 250,000 people in 205 countries and territories. His latest book, The Only Skill That Matters, was published by Lionscrest in 2019 and details his own journey and the techniques that anyone can use to learn faster. Jonathan holds a B.A. in Sociology from UC Berkeley and a Master's in Business from INSEAD. He lives in Tel Aviv, Israel, with his wife, Limmor. Levi has been featured in such publications and programs as the Wall Street Journal, Inc., Bulletproof, Psychology Today, Business Insider, The Silicon Valley Business Journal, LifeHacker UK, EOFire, Mixergy, and more.
Class Materials
The Wheel of Life Worksheet
The Priority Star Worksheet
Ratings and Reviews
Student Work