Meditation for Everyday Life
David Nichtern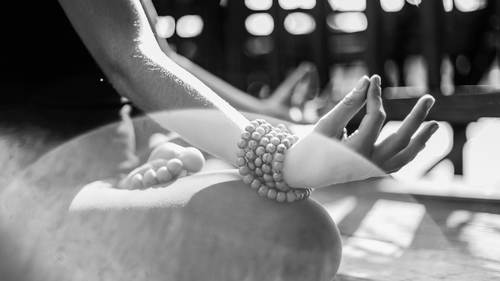 Meditation for Everyday Life
David Nichtern
Class Description
In today's hectic world, our busy lives often crowd out any chance to sit still. Who has time to focus on mindfulness when there are 40 emails to write? Join Buddhist teacher David Nichtern for an introduction to meditation. David will show you how meditating for just 15-30 minutes a day will clarify your mind and decrease your stress levels.
David will teach you the basics of meditation, unpacking the centuries-old spiritual tradition into a practical playbook for living a balanced life. You will learn simple posture, breathing, and directed contemplation techniques that will help you unclutter your mind and increase your energy.
Stillness is a powerful way to be kind to yourself. At the end of this workshop, you will be more present, aware, and connected to the world around you.
Class Materials
Cultivating Mindfulness E-Book
Cultivating Compasion For Yourself and Others
Simple Meditation Instructions for Ordinary People
Ratings and Reviews
I've tried to develop a meditation practice in the past and signed up for this course because of the title ..'everyday life' This course works!! I'd like to thank David and the Creative Live crew for providing a life enhancing course. At first I was a little impatient as I thought the sessions were long, drawn out and repetitive however, half way through it 'clicks' (it made sense) and what may seem as a long-winded preamble is in fact laying a firm foundation for understanding and progression. Hastily wanting to skip to some perceived 'good bit that helps hedge fund mangers etc ' is like sprinting to the end of the rainbow instead of appreciating the various colours. (Your own perceptual colours even ;-)) Anyway, a worthwhile course - so stay the course and feel better for fit
David is an amazing teacher, he has a gift for relating the principles of mindfulness in an accessible, relatable way. Plus, he's really funny. I'm super psyched to participate in this workshop. Thanks CreativeLIVE!
Also found this through the DTFH podcast. What a wonderful, powerful, and approachable course in meditation. Highly recommended to anyone interested in starting on this path. It's chock full of practical information and ways to apply meditation to your life.
Student Work