Meditation for Everyday Life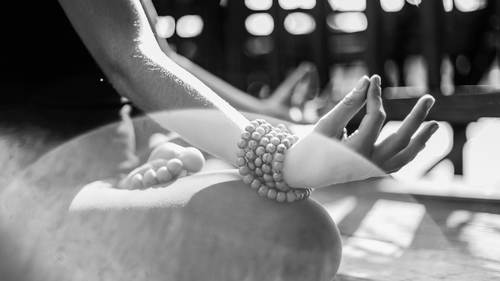 Lesson Info
How to Meditate - Taking Your Seat
In today's hectic world, our busy lives often crowd out any chance to sit still. Who has time to focus on mindfulness when there are 40 emails to write? Join Buddhist teacher David Nichtern for an introduction to meditation. David will show you how meditating for just 15-30 minutes a day will clarify your mind and decrease your stress levels.
David will teach you the basics of meditation, unpacking the centuries-old spiritual tradition into a practical playbook for living a balanced life. You will learn simple posture, breathing, and directed contemplation techniques that will help you unclutter your mind and increase your energy.
Stillness is a powerful way to be kind to yourself. At the end of this workshop, you will be more present, aware, and connected to the world around you.
Reviews
David is an amazing teacher, he has a gift for relating the principles of mindfulness in an accessible, relatable way. Plus, he's really funny. I'm super psyched to participate in this workshop. Thanks CreativeLIVE!
David is a very gifted teacher and this is an awesome opportunity to learn from him in an accessible online environment. I am looking forward to this workshop and really appreciate CreativeLive for making this happen.
It has been 15 months since I participated in the live class. My life and consciousness has been infused wit new growth and daily reconnection to the present moment. I have not once felt the same after my sit as I did before sitting. His course, his ambiance made sitting through the 3 days easy, enjoyable and natural. Thank you David. I am now moving others to understanding the nourishment that is meditation.