Automation Basics #2 - Zapier
Ari Meisel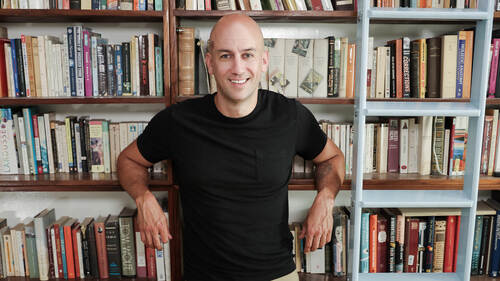 Automation Basics #2 - Zapier
Ari Meisel
Lesson Info
6. Automation Basics #2 - Zapier
Walk through a multi-step content automation zap with Zapier.
Lesson Info
Automation Basics #2 - Zapier
So now I want to get into a slightly more advanced platform which is called Zapier, like happier, their words, not mine. So I want to show you a multi-step zap with some different plugins to it that essentially are gonna do something that I think most business owners have a hard time with, which is content dissemination. Now we can think of this at a very surface level which is where I'm gonna start and I want to remind everybody that the idea here is not go build this exact thing that I did or struggle to build the thing that I did necessarily, I want you to know that this is possible, that an automation can do this thing for you. So what we're gonna do here is we're gonna talk about we created one piece of content and now we want to go into lots of different places simply. So just as with IFTTT, we're gonna have a trigger and an action. So in this case, an Instagram post, okay, let's try that. So Instagram is the app and now the event is gonna be new media posted in my account, so it...
triggers when a photo or video is posted to your account, great. So let's say that Instagram is your thing. You like getting on Instagram, doing Instagram Live, story whatever it might be, but that's the platform you really enjoy using, but you know that you need to be on Twitter, you need to be on Facebook, you need to be on Medium, right, and doing all these other things so let's make that happen. So anytime you post something new on Instagram, that's gonna trigger it. Now we get into the actions. So let's say that we want to post this to Twitter, for example. Okay so we pick Twitter right there and now the event, right, before we have the event was the trigger, now we have the event as the action. So we're gonna create a tweet, okay, continue, great, there is my account, continue. Okay, so now I have these options. This is specific to Twitter but it's gonna get that way for everyone. So the message, this is where things get really cool with Zapier particularly is that you have the ability to add in all these different variables. So here's the message, I'm gonna say like, "My newest post", whatever. So then, I can start putting variables in here. So the variables are gonna be here from Instagram and will have either the new image, the date it was posted, any comments that were on it, we can actually pull all of that in to the dynamic message that we create. We can add an additional image to it now that we're posting it to Twitter. So we can say this was the post and then here's the previous post if we want and then we continue. So that's one step done. I'm not gonna test that right now, but you can test these, of course. Now I'm gonna add this plus sign here and I'm gonna put the next action. So now we've put it on Twitter. So now let's say, where else do we want to put it? Let's say we want to put it into our Evernote right, so that we can keep a record of it. So now Evernote's an option. We choose Evernote and the event is gonna be create a new note, same process. So let's say we want this to go to LinkedIn. LinkedIn is certainly in here, pick LinkedIn, and we can choose to post this as a company update or as like a personal update, so I'll make it a personal update, pick the account right there and then same thing, we make a comment, we can add in the photo, we can even add in what we put in the tweet. So this is really cool too as you start to think through this. We can say like, "Hey, I posted this new thing on Instagram and I also posted it on Twitter." And you have that now because now you've posted it on Twitter from the previous step. So you can actually have it build upon itself and create redirections to all these different things from all the different platforms. So we can keep going with as many platforms as you want and you set this up once and then remember, next time, every time you post something new on Instagram, it's gonna go through this entire automation process and be everywhere all at once. Content dissemination is one of those things that when we get busy, we stop doing it. And we all know, everyone knows from all the data, like we've gotta get it out there, we have to have consistent messaging on all these different platforms to help sort of create that buzz. Zapier is the one that can help you do that. So remember now, automation, yes, it's great for doing things cheaper, faster, running all the time, but we want to think about it as a way of reducing errors and also taking care of those things that when we get too busy, we stop doing. So I showed you how to create an idea capture system with IFTTT where you can capture those screenshots and put them into a digest that you can deal with later at a time that works for you, and then we got into Zapier, which is a more advanced platform that can allow you to do things like content dissemination and even create really rich customer experiences which we'll touch on a little bit later.
Class Materials
6 Levels of Delegation Worksheet
Ratings and Reviews
Excellent real world solutions to problems that entrepreneurs encounter. This will truly save time to be used in other areas of life and improve business processes.
Student Work