What is OAO and The Replaceable Founder
Ari Meisel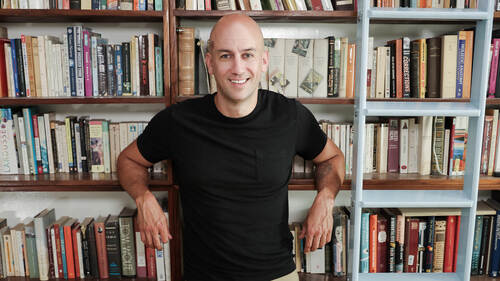 What is OAO and The Replaceable Founder
Ari Meisel
Lesson Info
2. What is OAO and The Replaceable Founder
A fresh view and new approach goes a long way. Learn why you want to be replaceable.
Lesson Info
What is OAO and The Replaceable Founder
So I wanna touch on the concept of being replaceable. It's scary; I get it. Nobody wants to be replaced, but I want to be very clear here. I'm not talking about replacing people. I'm talking about becoming replaceable. And when we do, inevitably, in some cases replace people, we wanna replace them up, not out of an organization. And this goes for everybody from the founder to the on-the-floor, day-to-day employees as well. And you have to start seeing those people in your business and yourself as a liability. I am bored of the cliche as much as anybody else of the idea of getting hit by a bus, if you get hit by a bus tomorrow, but if you were to not be able to run your business at all tomorrow, today, for whatever reason that might be, or you lost somebody in the business today, and it happens all the time, it's not like it doesn't happen, then what are you gonna do? What systems and processes are there to take over? What people are there to take over? 'Cause otherwise again, you're ju...
st creating a cage. So if we use replaceability as our guiding light, then we have to create systems and processes to replace what we do well. This looks different at different stages of a business. And one of the things that often happens, because people have this knee jerk reaction where they want to outsource first, they skip through OEO, they go right to the O at the end and they wanna bring in people to grow the business, it ends up basically collapsing under its own weight. And what's fascinating is that there is enough data at this point that we see very specific challenges repeated over and over at different levels of revenue regardless of the industry your business is in. So one of those first echelons is $100,000 in revenue. And that is typically where we see people go from side hustle to full-time. You may have started as a full-time thing and that's fine, but if it's a side hustle that's typically where we see people jump over, at $100,000 in revenue. Unfortunately, I have seen companies with four, maybe five, maybe $600,000 in revenue that have 10 plus employees which is crazy to me. It's so hard to sustain and it's no wonder that a lot of businesses, most businesses end up failing. Realistically, you shouldn't really be hiring a team and building a team until you get to a million dollars in revenue. So as I mentioned, 100,000 is where people go full-time. Now from 100,000 to 300,000, the focus really needs to be on making money. And that is the point where you are hustling. You are grinding. You are taking all the sales calls because really at that point, it's just kind of you. And it also kind of has to be just you. You don't really have the resources; you have to hire a sales team which would really expand. You have to expand based on, dare I say it, having a great product and service and hopefully a really great customer experience that goes along with that. At that point, the question that most entrepreneurs are asking themselves is, how do I get ahead? How do I sort of get out of this rat race? Because it's actually a really exciting and fun time for people in that revenue range because they're making money, they're making sales, they're bringing in new people. And unfortunately, again, a lot of them get crushed under their own success. Once you hit the $300,000 point, so from $300,000 to a million, now that question is really how do I get even further ahead? And the focus needs to be in building systems and processes that replace what you do well. Now you certainly can outsource at this point. You can bring in virtual assistants. You can bring in specialists, coders, graphic designers, whatever it might be, but you're not really looking at employees at this point. You really shouldn't be expanding the core team because you just don't have the resources to support that yet. But once we hit a million, now the question switches from how do I get ahead, how do I get even further ahead to, how does my team get ahead? And then once we get beyond that, it's how does my team get me ahead? So from a million dollars to $3 million in revenue, that's where we're really starting to focus on building a team that is now based on those solid systems and processes that we've built before. And now we have systems and processes for sales, for accounting, for marketing, for contingencies that we can now plug and play human beings into to add that human element, to bring new ideas, new perspective and to accelerate growth in a sustainable, safe way. We still get to have all the excitement and the risk that entrepreneurs love to have, but now we can do it in a way that might not end up killing the company. And throughout that entire time, we have to consistently focus on replaceability because if you have a person in the business that has information that is in their head, so it is opaque, not transparent, it's not in a system, it's not been automated, it's not been written down into an SOP or standard operating procedure, that person is a liability to your business because someday they will either leave or become unavailable. And if the business grinds to a halt in that event, that's a problem. Replaceability is the goal.
Class Materials
6 Levels of Delegation Worksheet
Ratings and Reviews
Excellent real world solutions to problems that entrepreneurs encounter. This will truly save time to be used in other areas of life and improve business processes.
Student Work