Create "In-Store Feeling" with Product Photos/Videos
Andreea Ayers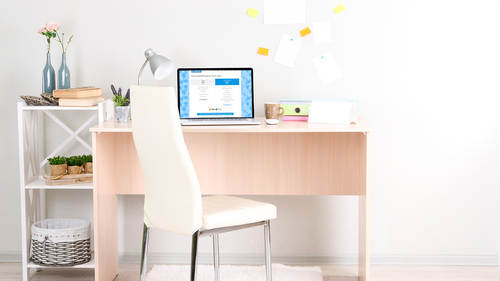 Create "In-Store Feeling" with Product Photos/Videos
Andreea Ayers
Lesson Info
11. Create "In-Store Feeling" with Product Photos/Videos
Lesson Info
Create "In-Store Feeling" with Product Photos/Videos
We talked about your about paige and your home page as a place where you can build trust but there's one other place where you can actually build trust and that is actually on your product description and audio product page there's a lot that goes in there there's product photos possibly videos, descriptions and obviously a called to action so let's talk about your product pages and how you can optimize them for the best experience for your customer so how do you create that in store feeling? We talked a lot about being able to walk into a store asking someone maybe what they need help with or how they're doing or what they're looking for but you can't really do that online unless I guess you have a little chat box but if there's hundreds of people on your website that's pretty much impossible to do so how do you create the in store feeling that we are also familiar with on your website so when shopping on your website unlike in an actual store your visitors are not going to be able to...
smell touch taste feel try on or test out your products and they actually can't even walk up to you and say I have a question about this or can you tell me more about this feature so it really is your job to take that in store feeling and bring that to your own website three of product descriptions your photos and more, which we're going to talk about in this session. So this is an example of my own website, back when I had my t shirt business, and you might have seen other websites were the product description sort of look similar, where it tells you the name of the product, what it's made out of, and maybe a couple of other features, and this is all they leave you with. I know this is something that I did when I first launched my t shirt business, and you think, well, this is what people want to know, right? They want to know what it's made out of if it's pre shrunk what it's died with, or what it's printed with, and I know for your product, you might be thinking the same thing, maybe you're just listening, the ingredients or talking about the materials that it was made out of, but there's something that you really are leaving out when your product description just talks about the food features, and we're going to talk about features and benefits and just the second, but it's, really important to have a really great product description, and what I showed you is not necessarily a great product description, it's more of a great description of features of my products or some of the features, but a really good description is important here because as I said before people can walk up to you they can't ask you about your product so it really is important if you want more sales on your website you have to have a really great product descriptions a really great product description is also important because of a ceo and again this is not a course on ceo weaken spend another three days talking about a ceo but we are going to talk a little bit about how you can optimize your product descriptions for a ceo because that it really is important as well because you want people to if they're searching for a gold necklace you want them to find you as opposed to one hundred thousand other websites that are also selling gold necklace itself. What can you do on your website to boost your asio through your product description and lastly a good product description and this is really, really important it gets people to spend more time on your web site because the more stuff you give them to read, the more likely they are to stay there and actually read it and now I'm not saying that you should have three page long product description that's not what I'm advocating as welcome you're definitely going to lose people if they see a lot of stuff they probably won't even read anything that was your sort of skip over it so you have to know the right balance. But you do have to use your product description to get people to spend the time there, read about it and learn more. And again, learn of. This is something that is going to benefit them and something that they can use.
Ratings and Reviews
This class is perfect! A great overview and explanation of what you need. I really like the simplicity and after watching it for free I bought it so I could pause it and implement the ideas as I went through the course. I love my page website now and highly suggest this class!
This class is packed with useful information presented in a clear and coherent way. Andreea Ayers has a track record of success in e-commerce and offers ideas and tips that come from experience. Whether you're just starting a website or looking to improve an existing one, this class will help you get your mind working and your creative juices flowing. Highly recommend!
Wow! I bought this class on a whim and didn't expect to get as much out of it as I did. It is to the point, filled with really good information and presented really well. I am so glad I got it. We are about to redo our website and I feel a lot more confident about doing it right now.
Student Work