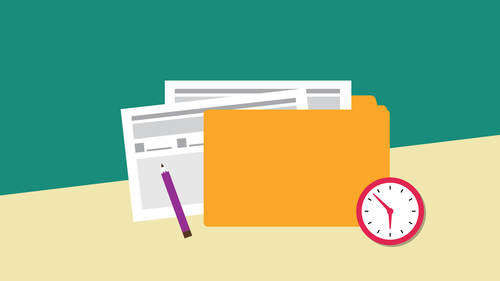 Class Description
Paperwork is an essential part of running a business, but you shouldn't be swimming in a sea of it. Learn how to keep track of the essentials and do away with the all the rest in Organize Your Paperwork with Beth Penn.

Beth is committed to keeping organized. In this class she'll share all the tricks of the professional-organizing trade and help you make sense of your stacks of a paper. 
You'll learn how to: 
Create a filing system that actually works for you

Store scanned documents in an organized way

Use apps designed to declutter your life

Know how to get your hands on any document you need, no matter where you are
Beth will help you develop efficient systems so you spend more of you time working with clients and less time on the paper trail. You'll learn about the three primary types of paperwork and how to categorize as it comes in.

Organize Your Paperwork with Beth Penn will arm you with organizing tips you can tailor to your business and life so you spend more time focusing on what really matters and less time on what doesn't.