Paper Crafting: Skills and Technique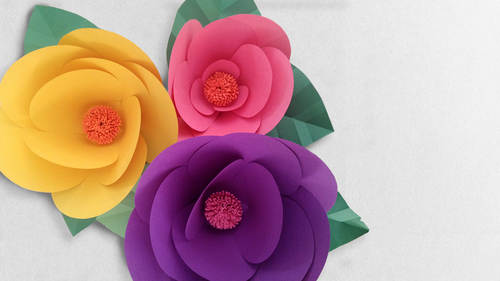 Paper Crafting: Skills and Technique
Class Description
From making your own paper to marbling and stamping to sculpting hand-crafted objects, paper crafting is an incredible way to express yourself. Join Robert Mahar to explore everything this simple, sophisticated art form has to offer.
You'll embrace your inner recycler as you learn to create paper pulp and form it into sheets of handmade paper. You'll also explore the Japanese art of suminagashi and use this centuries-old technique to create gorgeous, marbled paper. You'll learn basic stamping and patterning techniques that add extra flair to any project. You'll dive into creating three-dimensional paper crafts as well, from hand-crafted flowers to papier-mache projects to other decorative and functional objects.
Whether you're looking to create handmade gifts to share with friends or to add new paper craft goods to your Etsy® store, you'll leave this course equipped and inspired to create dozens of new projects.