Podcasting 101
John Lee Dumas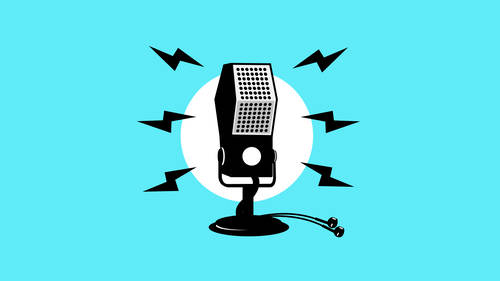 Podcasting 101
John Lee Dumas
Class Description
Learn how to produce and promote a professional-quality podcast. John Lee Dumas hosts the award-winning podcast EntrepreneurOnFire and is the founder of Podcasters' Paradise, an online learning community for aspiring and professional podcasters.
In Podcasting 101, John will walk you step-by-step through creating and distributing a dynamic, engaging, and high-quality podcast, whether you plan to share your creative expertise, interview the most fascinating people in your field, or just tell great stories to an audience that will truly appreciate them. You will learn how to:
Select the right equipment for your needs and budget
Create a radio-quality recording
Quickly and efficiently edit your audio down to a polished final cut
Find and grow your listening audience
Market your creative product or services with your podcast
You'll learn all about the syndication options that will get your podcast in the headphones of as many people as possible. You'll also learn about creating great intros, outros, and transitions, and how to use post-production effects that will add a professional polish to your sound.
Includes special visits by the following guests who will share their expertise:
Michael O'Neal - The Solopreneur Hour
Nick Unsworth - Life On Fire
Greg Hickman - Mobile Mixed
Producing a professional-quality podcast can be daunting with so many technical details to master. Get your complete guide to getting started in 
Podcasting 101
, and then use the power of story to take your podcast to the next level with 
This American Life
 producer Alex Blumberg's 
Power Your Podcast with Storytelling
.
Class Materials
John Lee Dumas - 500 Off Video Marketing From A to Z.pdf
John Lee Dumas - 200 Off Life After 8 Weeks.pdf
John Lee Dumas - 50 percent Off Convert From Anywhere.pdf
John Lee Dumas - Podcast Recording Setup.jpeg
John Lee Dumas - The SMS Marketing Handbook.zip
John Lee Dumas - Podcast Launch Ebook.pdf
John Lee Dumas - 300 off Podcasters Paradise.pdf
John Lee Dumas - Video Podcast Gear Sheet.pdf
Ratings and Reviews
I think this is a great course for a beginner to start off strong. I really appreciated that there wasn't too much repetition, each presenter had his own perspective. I was disappointed with the lack of diversity in the presenters - all four teachers were white men. That said, they had magical information, great energy, and generosity for sharing tips! This course is worth watching and worth the investment.
Student Work