Quilting with Low Volume Fabrics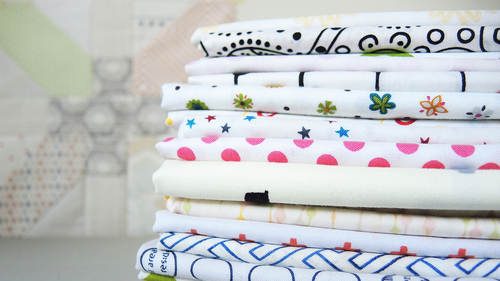 Quilting with Low Volume Fabrics
Class Description
In the quilting community low-volume is synonymous with light, printed fabrics. In Quilting with Low Volume Fabrics, you'll learn more about these ubiquitous fabrics and how to expertly incorporate them into your quilt blocks.
Cheryl Arkison will teach color theory basics and help you make more visually appealing quilt blocks. You'll learn about:
Color saturation, hue, tints, tones, and shades
Blending low-volume fabrics of varying weights
Quilt block cutting and sewing techniques
You'll learn how to achieve contrast through scale and texture by creating a monochromatic quilt block and how to add interest by adding a little pop of color.
Quilting with Low Volume Fabrics will inspire you to get the most out of your fabric stash and help you create designs that stand out.
Reviews
I've already made a quilt top with low volume fabrics. You really changed my idea that quilts had to have a ton of color. I want to try using low volume for background fabric next. Thanks for such a fun class.