How to Prime Your Customers
Vanessa Van Edwards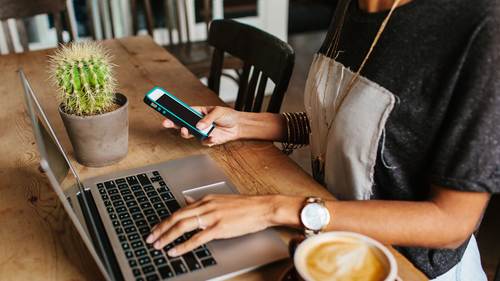 How to Prime Your Customers
Vanessa Van Edwards
Lesson Info
4. How to Prime Your Customers
Lesson Info
How to Prime Your Customers
I think that priming and using the right kinds of words for Exciting and inciting people to think and feel a certain way is exactly how we should be approaching our marketing materials, especially our headlines even are linked in profile pictures are linked in headlines. Even the top of our advertisements, I think a lot of the times we will lead with 50% off sale And that's pretty good. But what if we call it something different like 50% kick off to your week or 50% off your goals or we added in some some words that actually do something as opposed to things that we skim over we see all the time, especially if you have an email list. And I highly, highly, highly highly recommend whether you run a brick and mortar store or a food cart. You should have an email list. An email list is for your super fans. An email list is for people who want inside information. Email is for people who want behind the scenes and inside looks so always, always, always you want to have a reason people the op...
tion to your list that could be discounts. Sure. But it also could be um, when you get your new shipments in, it could also be for exclusive tacos that you only have a limited amount of. It could be for new locations. It could be for funny behind the scene things that happen. It could be if you ever decide to launch a Youtube channel behind your brand, you want to have that email us and subject lines are incredibly important for the kinds of words you use. So all of those things should be using this idea that you should be picking up using and picking up words that excite you and excite your people.
Ratings and Reviews
So inspiring! I learn a lot! Thank you !!!
Student Work