Verbal Tactics
Vanessa Van Edwards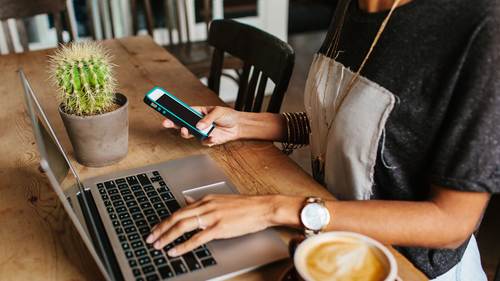 Verbal Tactics
Vanessa Van Edwards
Lesson Info
3. Verbal Tactics
Lesson Info
Verbal Tactics
we talked about nonverbal. What about the verbal right? Like what can we say to reinvigorate our sales a little bit. This is the most exciting research that I think I've stumbled upon the last decade. No joke. It's so exciting. That's what my next book is about. And it's that our words are incredibly powerful. Research has found that the right kind of words can actually trigger chemical reaction. What's happened in a lot of our interactions, especially in sales is we've gotten really sterile or we've gotten into social scripts or autopilot, for example, we hear the words meeting, call one on one zoom all day long, right? We hear hi, how are you? All day long, so much so that we don't even answer it. So what I want your sales folks to think about is how can they wake up their words even just small words swaps. They're now finding have a chemical effect. For example, there's one research study that looks at achievement oriented words. They found that when people do a quick intelligence t...
est and they're given achievement oriented words in the directions things like win motivation, succeed and compete master. Those are all achievement oriented words. When they just swapped out a couple of words and directions, people worked on the task for twice as long just changing out those words made people more motivated. And that's because we read a word like win, we are more likely to actually think like a winner. What? But that's that's insane right? Like just reading the word win can prime and prep you more to win. So what I want you to think about is what do you want your clientele to think and feel when they think about your brand. If you run a spa, it's not energetic achievement right toward it's actually more like relief calm, restore, rejuvenate, meditate, breathe. It's those kinds of words. What a lot of people do is they put them in their marketing printed, they have restore on the window front. Yet when people walk in the sales people will say good morning, how are you now? I don't mind a good morning. How are you? If you're going for more that peppy vibe. But we remember we don't hear, how are you? I would much rather hear um welcome in. How can I calm you down today? But even something a little bit different. I don't hear that all the time. So immediately my brain wakes up. It's not how are you? It's not good. Welcome in which we hear 1000 times. So I want to begin to think about what kind of words can you use verbally to actually begin the prime people to that actual state. So if you run a workout store or you're selling sports bras, you should be using A PM. Peppy words, right? And when questions are being asked of your clients or customers, it's not how can I help you? How can I help you? Is okay, But it wasn't actually prime for anything specific. It's um, how can I support your workout today or how can I help your restoration process any of those small words. I mean if I was a little more time, I can make them feel a bit more elegant. But you're even those small words swaps can really change the way that people think and feel. So one get off autopilot and get off social scripts and to begin to use words and your questions and your openers and closers could actually reflect the way that you want your people to feel.
Ratings and Reviews
So inspiring! I learn a lot! Thank you !!!
Student Work